Welcome today to fellow author Liam Livings - also my fellow organiser on the UK Meet team - who has surrendered to my incisive and downright nosy interview questions :). He's also offering a free giveaway of his latest book. Read on to find out all about it!

HOT OFF THE PRESS! Liam's books are included in the fabulous annual Goodreads MM Romance BEST OF... polls. Best Friends Perfect is nominated in Best Contemporary Mainstream and also in Best Cover Art. You can vote in all the categories if you're a member of this Group HERE.

And now.... over to Liam:

~~~~~~~~~~~~~~~~~~~~~~~~~~~~


Clare: What is your writing process? Do you follow a regular routine?

I write character biogs, then a one page overall story plan, then I plan the story out using post it notes for each scene. Each post it note is usually between 500 and 1000 words when I write it. Twelve post it notes to a piece of A4, I plan through to the end of the story – or as far as I can get actually, sometimes I leave the ending until I've written nearer to it. Then I start to write, with my character biogs on one side of my laptop and the scenes plan on the other. I like to stay with a story while I'm writing it, trying not to leave it without adding more for longer than 2 days, but that doesn't always happen. In 2014 I've alternated drafting months and editing/promo/other writing stuff months. More detail here http://www.liamlivings.com/blog/my-writing-process-blog-tour and here http://www.liamlivings.com/blog/my-writing-process-how-i-get-the-first-draft-done


Clare: What are the most important elements of good writing? What tools do you consider are "must-haves" for writers?

Being able to create believable well rounded characters the reader invests in and cares about, and an interesting story with plenty of twists and turns along the way to keep the reader guessing. These are more important than trying to be clever with words. If you're reading a story and it feels like the author is trying to show off and be clever, that's wrong. A story should entertain, divert you from your real life, not be a way of an author showing off how many long words he or she knows. Characters and story structure/ plot, they are the most important elements of good writing. I've read novels from genres I'd never normally choose and because they had these two elements – in spades – I loved it. I've also read books from my usual genres and they've fallen flat, if I don't care about the characters, or the plot meanders or is too predictable, it's a no from me I'm afraid. Also, writers need other writers I think – so they should go to local writers groups to discuss all the things their partners and friends nod about vaguely but don't really understand. And join local writers organizations, like the Romantic Novelists' Association, Romance Writers of America and attend their meetings too.



Clare: If and when you get a chance to read, what do you enjoy in a book and what makes it 'stay' with you long after you've finished it?

I love a good – and by that I mean bad – celebrity autobiography. I love to read it through my fingers thinking oh no you didn't did you? I like reading a mix of Aga Sagas by http://www.liamlivings.com/blog/an-absolute-scandal-by-penny-vincenzi-what-i-thought Penny Vincenzi, where, in the words of a friend, 'the have it all, they lose it all, then they get it all back again' with lashings of large country houses and extramarital affairs. Catherine Alliott writes wonderful Aga sagas too, I laughed like a loud laughy thing on holiday reading one of hers about a woman whose husband died in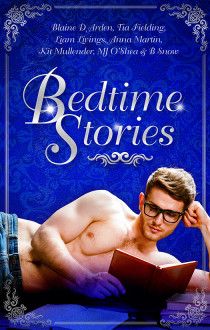 a cycling accident, but she realised she'd been quite looking forward to him *going* but not quite in that way. The writing style of Alliott and Vincenzi is something you either love or hate – long sentences, plenty of semi colons and huge amounts of dialogue. I love it. I also enjoy a good bonk buster – Lace, Valley of the Dolls, Jackie Collins and I've just discovered a new author, Tasmina Perry who writes modern glitzy bonk busters: Daddy's Girls or Guilty Pleasures anyone? Such fun!
Clare: Paperbacks or ebooks?
Paperbacks if I have an option. I spend a lot of my day staring at a screen or my phone, so I like to read on paper when I can. Plus, I'm happier reading a paperback in the bath or by a pool than an e-reader. I don't own a separate e-reader, but have the apps on my phone instead.
Clare: What do you love about the online community and what frustrates you about it?
I love connecting with new readers and authors all over the world. I love how the online community means you can keep in touch with people wherever they are. I dislike how much of a timesuck social media can be, when I should be writing! I dislike accepting someone's friend request to then have them private messaging me about sharing pictures. That doesn't happen too often. And I've made some lovely online friends on Twitter and facebook too.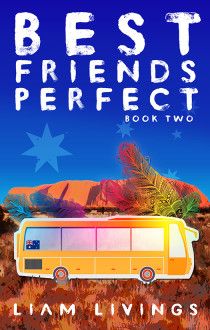 Clare: If you were writing a book about your life, what would the title be, and why?
Either Too Busy Dancing because in my younger days I spent an awful lot of time dancing until the early hours in night clubs and recovering slowly during the week. Or Getting It Done! I'm a great believer in almost everything is better to have been DONE as best you can at the time (even if that's not perfect) than waiting and faffing and hanging about for ages to make something perfect (whatever that is) and so often not actually seeing it through. So I'm a great believer in lists of things to do, and ploughing through them, getting things done. Once upon a time there was a committee that took 9 months of meetings discussing its terms of reference, and not getting any of the work done. I wanted to weep with frustration as they poured over paragraph 4 sub section 3 being a new sentence or a sub clause...
Clare: What's THE book that you're looking forward to writing one day in the future?
I really want to come back to Glitzy Gay Saga http://www.liamlivings.com/glitzy-gay-saga.html (my take on a gay bonk buster with touches of Aga saga and Sloaneyness thrown in for fun) and take some of the characters to the British film industry. I have ideas about an aborted Carry On film, a closeted director and a producer who's such a man eater he makes Patsy from Ab Fab look like a nun. Of course, Glitzy Gay Saga may be *unutterably awful* but I'm leaving it a while before I come back to edit it with fresh eyes and then who on earth knows where I'll submit it...but that's not for now.
Clare: What are the Christmas holiday plans for the Best Friends Perfect cast?
I couldn't say that as it would spoil the end of Best Friends Perfect book three and also the Kev Friends Perfect http://www.liamlivings.com/kev-friends-perfect.html series I'm writing at the moment. But suffice it to say, it'll have a happy ending, but there will be plenty of twists, turns British humour and plenty of sparkle along the way.


~~~~~~~~~~~~~~~~~~~~~~~~~~~~~~~~~~~~~

The Book

AND THEN THAT HAPPENED is available on Amazon.com and Amazon.co.uk

Blurb:

Should you settle for a nearly perfect happiness or put your heart on the line for more?

It's 1999 and 28-year-old Dominic's carefully planned suburban life with his boyfriend Luke is perfect. His job as a nurse, his best friend Matt, his relationship with his parents, everything is just right. He and Luke have been together ten years, seen each other through friends' deaths and their parents' ups and downs, and even had a commitment ceremony.

Gabe isn't happy with his boyfriend, but he stays with him, because, well it's complicated.

Fate throws Gabe into Dominic's life. And then that happened. Gabe's open relationship, impulsive nature, enthusiasm for life and straight talking advice are fascinating to Dominic. They're friends, they click over a shared love of Goldie Hawn and Gabe shows Dominic there can be more to life than planned and safe. So why can't he take his own advice?

And Then That Happened is about finding a new kind of happiness, even when what you have is already perfect. And how sometimes perfect isn't quite what it seems.

~~~~~~~~~~~~~~~~~~~~~~~~~~~~~

You can connect with Liam:

Twitter @LiamLivings
Facebook https://www.facebook.com/liam.livings
Blog http://www.liamlivings.com/blog


~~~~~~~~~~~~~~~~~~~~~~~~~~~~~~

GIVEAWAY

Liam is generously giving away a FREE COPY of his new release: just follow the link below to enter. Then all you need to is leave a comment on this blog post. Winner to be announced on DEC 9.

a Rafflecopter giveaway