Clare and Chrissy Try and Stop Time


Clare: Hello! The first day of Spring has sprung. And we all know what that means.

Chrissy: Easter Candy has hit the store!

Clare: Hmmm, interesting thought, but not quite where I was headed.

Chrissy: Trust me, it's all about the chocolate at Chez Munder.

Clare: The end of March carries a lot of weight. It can be the first wake-up call that swimsuit season approaches and reminds us to put down that chocolate, or it can signal it's time to plant this year's garden. Some poor accountants (like me *coughcough*) call it the end of the first quarter and dread the paperwork that comes along with it.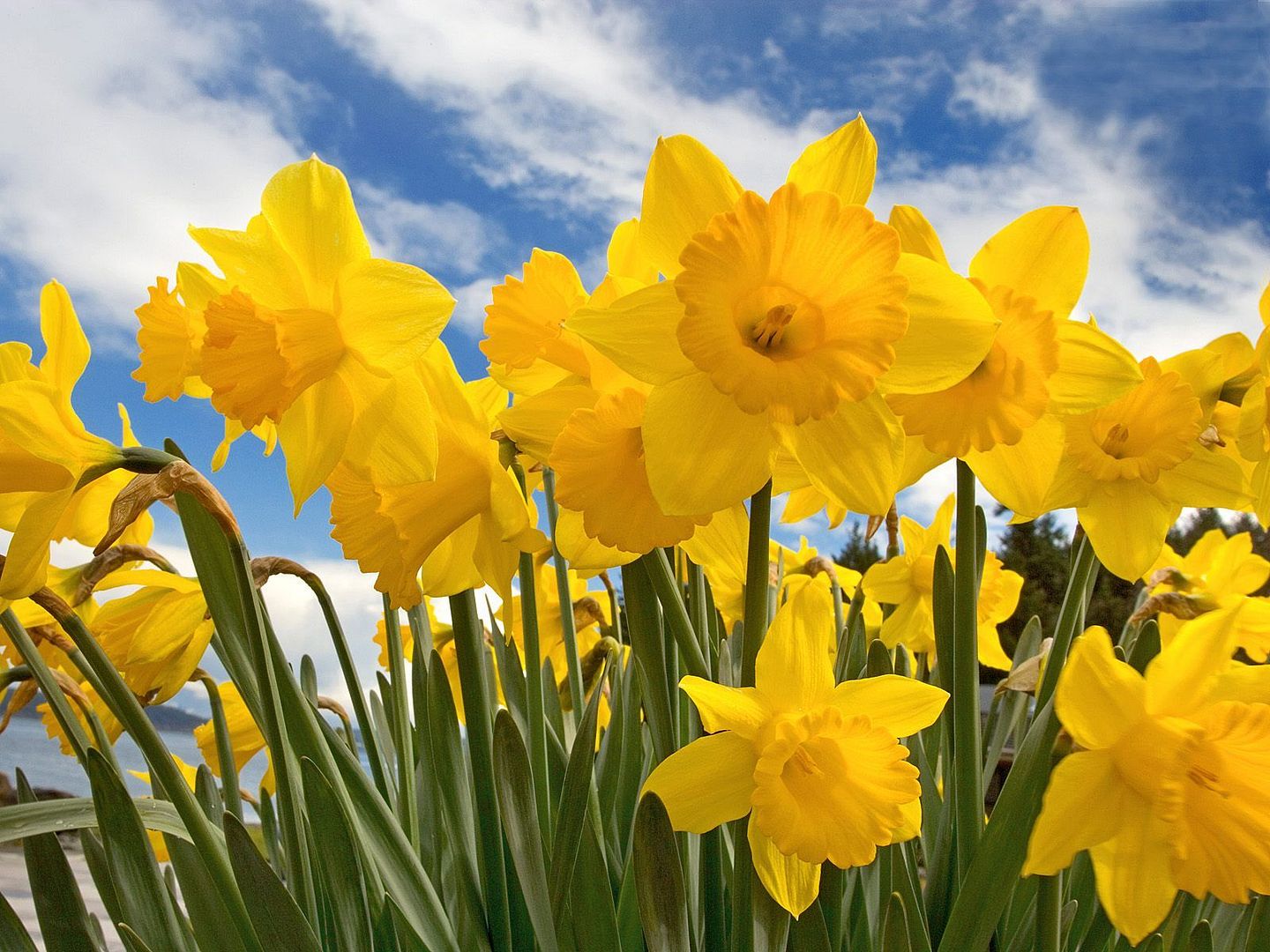 Chrissy: Others may choose instead to contemplate the 279 shopping days left until the Christmas Holiday.

Clare: OMG, that's all that's left? *rolls eyes histrionically*

Chrissy: Sad, but true. Look,






Clare: The people who make those gifs are evil. Evil, I say. Don't they realize the pressure something like that puts on a gal?

Chrissy: *smirks* I have one that ticks down to the end of the Mayan Long Count Calendar, if you'd prefer.

Clare: Of course you do. Thank you for that timely reminder we are all doomed.

Chrissy: *hums* dadada deedeedee, dadada hmmhmmhmm

Clare: Pretending to be Nero are you? I'm pretty sure he fiddled rather than hummed.

Chrissy: You don't recognize the tune? I'm surprised.


Clare: What's this got to do with this month's theme?

Chrissy: Come on, aren't you just itching to join me in a chorus?

Clare: Arrgghh. You know I'm incapable of resisting the festive lure of karaoke…

Chrissy: On three. One…two…three…

Clare and Chrissy: *belts out* "If we could turn back time. If we could find a way. We'd take back those words that hurt you and you'd stay."

Chrissy: Sometimes you just have to free your inner Cher.

Clare: *shoving her inner Cher back into its drawstring bag* With that out of that way, may we continue? (and hope we don't have to pay any royalties for that misusage)

Chrissy: Let me get the feathers out of my face first. Pffft. Aren't those heels killing you?

Clare: Concentrate! Today's topic is one we've touched on before…

Chrissy: And we guarantee we'll come back to again. At least in a slightly different variation.


Clare: Depending on our point of view, we wave goodbye to March with either anticipation for the summer still to come, or unadulterated horror as we frantically wonder where the time has passed.

Chrissy: It all depends on who we talk to. The average middle or high schooler will probably tell us the year is dragging by and in case we didn't know, detail exactly how much that sucks with a word count higher than a purple-prosed author describing a simple glance across a crowded room.

Clare: But recent conversations with several of our fellow authors lean to the opposite end of the spectrum.

Chrissy: Join us in the huddle around the virtual water cooler, and we're bound to hear some variation of: Where did this year go already? I had such plans.

Clare: Granted there may be one accomplished soul who will proudly announce they've completed 2 novels, 3 novellas, and at least six shorts of varying length since January of 2012. We applaud them. But for the rest of us? *cough* Not quite.

Chrissy: Bad cough you've got there, love. There's a quote about the best-laid plans, and all that.

Clare: I'm sure most of us are familiar with it.

Chrissy: So what happens? Are our plans too ambitious? Are we unmotivated slackers? Or is there simply too much life in our lives?


Clare: No matter our circumstances or whether we write on a full or part-time basis, something always seems to get in the way of our desired word count. If we're lucky we'll experience just a minor inconvenience.

Chrissy: Other times we're dealing with something on the more major side of life. Everything from ill health, family issues, work dilemmas, packing and moving…

Clare: The list goes on and on.

Chrissy: But instead of accepting this as merely a part of our writing life, why do we hear so many of our friends castigating themselves over their perceived failures when they can't manage to do it all?


Clare: Usually in terms we wouldn't dream of using on anyone we know.

Chrissy: Or even our worst, imaginary (or not so imaginary) enemy.

Clare: Somewhere along the line we forget about how long it took us to go from crawling to our first, tentative, toddling steps…

Chrissy: …a constant recitation of "practice makes perfect"…

Clare: …and just settled on the perfect. However impossible, frustrating and out of reach that may be.

Chrissy: Silly when we think about it.

Clare: Bloody boring, too. *winks*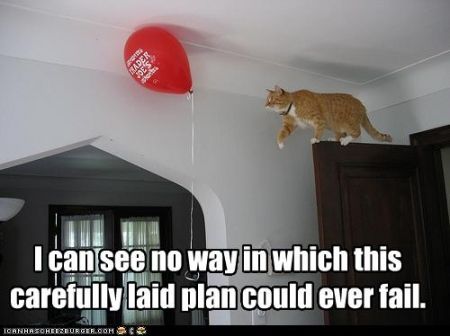 Chrissy: So what's a gal to do when her writing plan blows up in her face?

Clare: (no, this joke pic is NOT your beloved cat *g*) We can scan the web. There are hundreds of links out there determined to help in our hour of need. Or we can frantically email friends and writing buddies and ask their advice. But the first thing really, is to regroup.

Chrissy: Take a deep breath.

Clare: And tell ourselves, it's okay.

Chrissy: Despite the Mayan predictions our world isn't going to end if we don't get that novel or novella finished by the end of the week/month/year.

Clare: The next thing we can do is take some time and consider our priorities and where our writing fits into our big picture. Obviously, if we rely on our writing to pay our bills we're talking top three on our priority list.

Chrissy: But it that's not the case, what are our top ten priorities in life right now? (Want to feel cutting edge? Try making a Pinterest board for easier visualization.) Do we want to spend more time with an ill family member? Has our job ramped up and suddenly we are spending more time there? Do the kids need more involvement from us in their activities?

Clare: Some important points there for me, honey. On a lighter side, do we want to train for a half marathon or just walk a 5k? Maybe it's time to take that class on Italian cooking or lowering our cholesterol. The key is to be honest with ourselves when it comes to our priorities, and then accept and act on them.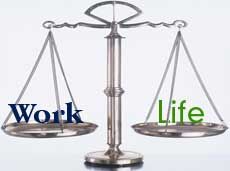 Chrissy: Keeping ourselves fresh ,and our lives interesting can only help us when we do finally sit down to the keyboard.

Clare: Hey, we're not suggesting anyone stops being a productive writer. It's important to keep setting those writing goals, make plans to further our craft and career, and when feasible, commit to solid and consistent writing time.

Chrissy: What we are saying is that we need to stop beating ourselves up if there's something else we'd rather be, or perhaps need to be doing for a period of time.

Clare: So many books and blogs make a point to tell us we need to sacrifice to be fulfilled authors (notice the deliberate use of fulfilled rather than successful). But if we are constantly frustrated and spend our time thinking "I should be writing" instead of enjoying our present moment, aren't we setting ourselves up for failure in all areas of our life?

Chrissy: What's more interesting, driving along the expressway and getting from point A to point B in the shortest amount of time? Or taking that curvy side road on our journey?

Clare: *mutters* With teenage sons, it all depends on who's driving.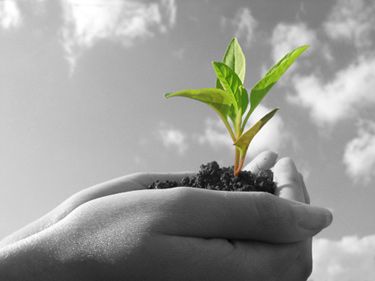 Chrissy: Our writing is a vital expression of our inner self. It's important to nurture, be kind, be moderate, and remember it's not a sin to sometimes lower that word count.

Clare: Chrissy?

Chrissy: Yes dear?

Clare: Your New Age is showing.

Chrissy: Whoops. Sorry about that.

Clare: So despite our singing we can't ever manage to turn back time. And if Chrissy and the Mayans are proved right, would you rather have spent the year frustrated and feeling like time has slipped through your fingers, or confident you've made it the best year possible?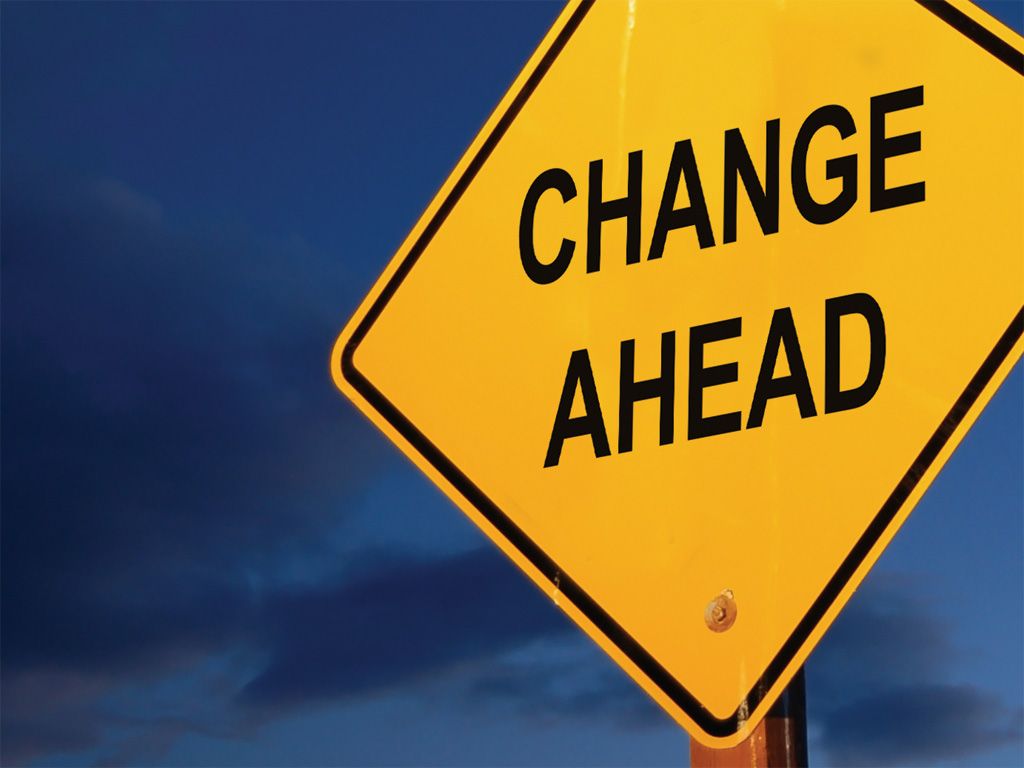 Clare and Chrissy: Does time seem to slip away from you? Are you tired and stretched thin and can't imagine taking on anything else? Do you even have time to consider your priorities? Is your life road curvy or straight, and would you rather change it? It doesn't matter if you're a reader or an author, let us know what you think! Everyone who comments will be entered into our monthly random drawing for some festive Clare and Chrissy Swag. Winner to be announced at our next monthly blog post.


~~~~~~~~~~~~~~~~~~~~~~~~~~~~~~~~~~~~~~~~~


SPECIAL NOTE: We're gearing up for a special "open forum" episode of The Clare and Chrissy Show later this year. Do you have a question about one of our posts? One of our stories? Love or Hate our characters? Interested in our favorite music? Reader's choice! All Clare, all Chrissy, all questions will be answered.

You have between now and September 2012 to think of a question you'd like answered and email it to chrissymunder@yahoo.com. Be sure to mark who the question is for, and then sit back and get ready to learn all.

January Winner:

liamgrey - Congratulations! Please email your mailing address to Chrissy at chrissymunder@yahoo.com
for your festive Clare and Chrissy Swag.

Missed a month? Follow the sticky post for these rambles of ours HERE

~~~~~~~~~~~~~~~~~~~~~~~~~~~~~~~~~~~~~~~~~

Be sure to catch the latest from Clare London. 3 Sexy Shorts featuring the men of True Colors.



And, of course - find us here:




Here's Chrissy! website // blog.




Here's Clare! website // blog.