This week's visit is HERE! :)

Welcome to the latest post the Beat Your Winter Blues Blog Tour, where sixteen authors will do their best to make your winter brighter in January, February, March, and April. (Unless you're south of the equator, and then we'll just be jealous of your summer.) Every Wednesday will be a new stop on the tour.

Be sure to leave a comment at each stop for up to sixteen chances at the grand prize: a $200 USD gift certificate to the e-retailer of your choice! Also keep an eye out for links to individual authors' sites on their release dates for a chance to win some free books.

***************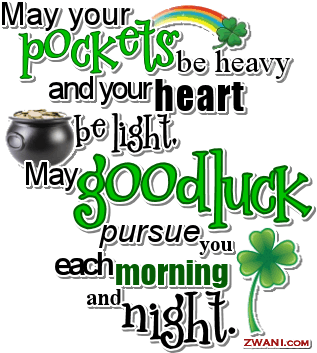 TODAY, I am your host, to celebrate St Patrick's Day a little early (17th) with my talented author friends, Blaine D. Arden, Andrew Grey, S.A. Meade and Ethan Stone. We all have new releases out this month, details below.

<<< And here's a special Irish blessing to brighten up your day :)

My grandfather was Irish, and his family came across to Liverpool a couple of generations ago. He wasn't particularly keen on celebrating St Patrick's Day, but I can vouch for the fact that his family were all very fond of celebrating in general. Even his sister, my great-aunt, who was a nun, had a wonderful sense of fun. Hubby remembers meeting her just after we starting dating and being rather startled to find a sweet little old Irish nun with such a wicked sense of humour.

I worked in pubs in Twickenham when I was younger, and always dreaded the rugby days especially when Ireland was playing. It was fun but boisterous LOL. I've been upended over the bar a few times - though they were always careful not to hurt me! - with roars of laughter and the call for serving more Guinness.

The Irish can be fun, bold, generous, blunt, open, compassionate, reckless, robust, pragmatic, romantic... very like most people, I suppose! But on this day they may do it with a shamrock in their buttonhole :).

*****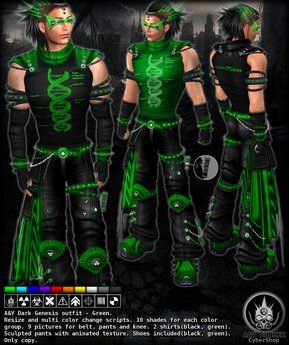 Blaine says: St. Patrick's Day - Gothic style. We don't actually celebrate it over here, but I do happen to have plans for the 17th. I'm a big fan of gothic clothing, something that is not available in my city, unfortunately, so I'll be spending the 17th at the 'Gothic & Fantasy Beurs' (fair) in Rijswijk, the Netherlands. I was invited to join the son of a dear friend and his girlfriend -- since we share an interest in anything gorgeously black -- but it looks like quite a few of us are going, including my friend. I'm looking forward to soaking up the atmosphere, listening to the music and buying some nice clothing and/or jewellery -- I could use some new dragon earrings. I have a feeling the green there won't be Irish, but cyber gothic.
(pic credit: https://marketplace.secondlife.com/p/AY-Dark-Genesis-outfit-Green/1984370?id=1984370&slug=AY-Dark-Genesis-outfit-Green)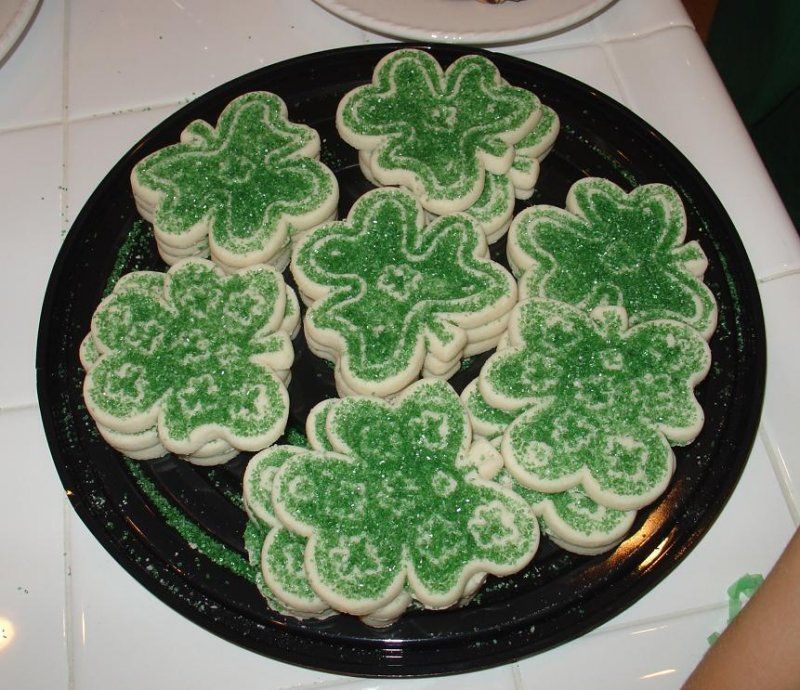 S.A. Meade says: In spite of having Irish ancestry on my father's side, I don't really give St Patrick's Day a lot of thought. When I lived in the U.S., I did wear green to work but that was to avoid being pinched by a colleague who seemed to think that not wearing green warranted that form of punishment. She pinched hard. I also used to give the cookies, smothered in green icing, a miss too. Not because I had any objection to the colour but because it was so bloody sweet. It always astonished me what a commercialised occasion it is in the U.S. Anyone with a fraction of Irish blood hurries off to the supermarket to buy the ingredients for corned beef and cabbage in the mistaken impression that it's a traditional Irish dish. In reality, most rural Irish families, back in the day, were more likely to have indulged in boiled bacon since pigs were kept to raise money to pay the rent. Tossing beef into the mix didn't happen until Irish immigrants settled in the U.S. Anyway, I'm babbling. I'm proud of my mongrel blood – English, Irish, Scots, Welsh, and I happily own up to all of it, but you'll not seeing me wearing green on St Patrick's Day, mainly because I don't have any green clothes. And don't even get me started on Shamrock shakes.



Ethan says: I've never been the biggest fan of St. Patrick's Day. Mainly because it ranked up there with April Fool's Day on the list of Days I Hated in Elementary School. The regular days weren't so good for me as a chubby kid with no social skills, but St. Patrick's Day was a thousand times worse. Getting pinched for not wearing green wasn't a pleasurable experience. April Fool's Day was bad because I always fell for the pranks. I'm a naturally honest person so I would believe anything and everything people told me. Can't really say that has changed about me nowadays, but I try not to see that as a bad thing. St. Patrick's Day then and now isn't that much different. I mean, really, green just isn't my color.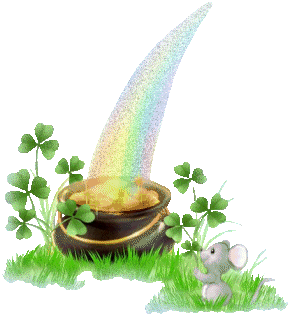 Andrew says: St. Patrick's day has never been a particularly big deal for Dominic and I. We met and started dating in Milwaukee where green beer flows like water on St. Patrick's Day and every restaurant serves their version of corned beef and cabbage. But we never went out that evening. Instead Dominic would usually make a nice dinner and we'd stay in, away form the crowds and partiers. I know it probably sounds a little boring and maybe it is, but take my word for it, an evening of Dominic's cooking is well worth staying in for.




******
Clare took the pen name London from the city where she lives, loves, and writes. A lone, brave female in a frenetic, testosterone-fuelled family home, she juggles her writing with the weekly wash, waiting for the far distant day when she can afford to give up her day job as an accountant. She's written in many genres and across many settings, with novels and short stories published both online and in print. She says she likes variety in her writing while friends say she's just fickle, but as long as both theories spawn good fiction, she's happy. Most of her work features male/male romance and drama with a healthy serving of physical passion, as she enjoys both reading and writing about strong, sympathetic and sexy characters.
Clare currently has several novels sulking at that tricky chapter 3 stage and plenty of other projects in mind . . . she just has to find out where she left them in that frenetic, testosterone-fuelled family home. All the details and free fiction are available at her website. Visit her today and say hello!
Clare's website : http://www.clarelondon.co.uk
Clare's Blog : http://clarelondon.livejournal.com/

Blaine D. Arden is a purple haired, forty-something writer of gay romance with a love of men, music, mystery, magic, fairies (the pointy eared ones), platform shoes, and the colors black, purple, and red, who sings her way through life. Born and raised in Zutphen, the Netherlands, Blaine spent many hours of her sheltered youth reading, day dreaming, making up stories, and acting them out with her Barbies. When not writing, reading, or at choir practice, Blaine has singing lessons and hopes to be in a band someday. Blaine can be found at: http://blainedarden.com

Andrew Grey grew up in western Michigan with a father who loved to tell stories and a mother who loved to read them. Since then he has lived throughout the country and traveled throughout the world. He has a master's degree from the University of Wisconsin-Milwaukee and works in information systems for a large corporation. Andrew's hobbies include collecting antiques, gardening, and leaving his dirty dishes anywhere but in the sink (particularly when writing) He considers himself blessed with an accepting family, fantastic friends, and the world's most supportive and loving partner. Andrew currently lives in beautiful, historic Carlisle, Pennsylvania. You can find out more at www.andrewgreybooks.com, on facebook, twitter, or email him at andrewgrey@comcast.net

S.A.Meade lives in deepest Wiltshire and is pathetically happy to see rain after eight years in the desert of south central Arizona. She stumbled into writing m/m by accident when she realised that her historicals put agents to sleep. Since then she's realised she's addicted to the genre and keeps writing more dirty books. She loves cooking and eating what she cooks and shares her home with a patient husband and son and two heat-seeking cats. S.A. can be found boring people witless with her blog - kestrelrising.blogspot.com/

Ethan Stone lives in Nevada. But not Reno or Las Vegas. There are other cities there, you know. Where he lives, gambling isn't on every block, just every other block. He has been obsessed with two things in his life: books and all things gay. After spending years trying to ignore the voices in his head, he finally decided to sit down and listen to them. What he discovered was a perfect union of his two obsessions. Ethan has a day job that pays the bills. He wears a uniform to work and he looks damn sexy in it. Find Ethan at ethanjstone.com.



Our books are all released in March. Don't forget to check them out!
Blaine D. Arden 3/9/2012 The Fifth Son
Andrew Grey 3/15/2012 A Helping of Love
Ethan Stone 3/25/2012 Subject 13
S.A. Meade 3/26/2012 Orion Rising
Clare London 3/28/2012 Ambush

~~~~~~~~~~~~~
THE BEAT YOUR WINTER BLUES BLOG HOP TOUR
(central blog post)

Sixteen authors are here to do their best to make your winter brighter in January, February, March, and April. (Unless you're south of the equator, and then we'll just be jealous of your summer.) Every Wednesday will be a new stop on the tour (see schedule below). Be sure to leave a comment at each stop for up to sixteen chances at the grand prize: a $200 USD gift certificate to the e-retailer of your choice. Also keep an eye out for links to individual authors' sites on their release dates for a chance to win some free books.
STILL TO COME!
March 21: Spring Break (hosted by Blaine Arden)
March 28: Join us for a March Getaway (hosted by Tales from the Writing Cave)
April 4: Favorite Winter Movies (hosted by Stumbling Over Chaos)
April 11: Signs of Spring (hosted by J.P. Barnaby)
April 18: Join us for an April Getaway (hosted by Marie Sexton)
April 25: Farewell (hosted by Joyfully Jay)
April 30: Grand Prize Announcement (hosted by Heidi Cullinan)