Today's second guest is fellow author L. J. LaBarthe, talking about the inspiration that comes from photo blogs.

~~~~~~~~~~~~~~~~~~~~~

Happy birthday, Clare, and thanks for letting me be a part of your celebrations!

I thought long and hard about what to blog about, and it hit me when I was doing research to check some facts for book three of my Archangels in love series. A picture is worth a thousand words. So is music, for that matter, but for the purposes of this post, I'm going to be talking about images.

Photo blogs are one of my favourite kind of blogs. Seeing the world as it's captured through the lens of a camera belonging to one of many photographers gives an enormous variety of images of the world. Places that I know I'll never get to see for myself are captured in photographs and shared on the internet for all to see. These photographs captivate me – and not just because I'm a visual reader/writer and see images in my mind's eye when I read a book or write a scene. In addition, some of the places on photo blogs end up being used as locations for scenes in my books.

Years ago, there was a writing prompt community on LJ that gave a prompt every week – either a phrase, a quote, a word or an image. The participants would then write a short piece based on that prompt from the point of view of one character. This community was for original characters only and I've since lost the name of it, alas. However, I've found that photographs can give me an idea for a scene or a plot.

A picture really is worth a thousand words – just take a look at this small selection. (Click the thumbnail to embiggen.)




1. Egypt. 2. Japanese Garden, Portland, USA. 3. Lantern Festival, Hawaii. 4. Puyehue-Cordon Caulle Range, Chile. 5. Mongolia. 6. Pamakkule, Turkey. 7. Temple of Poseidon, Greece.

Does that spark the imagination? I love these images and I love to imagine what might be happening in and around them. Is the rider of the horse meeting his lover at the pyramids for a secret assignation? Is the bright pink blossoms the colour of a kimono of a geisha, dancing for her master? Does one of those lanterns contain a scrap of parchment with the name of a lost lover inside? Is that lightning storm what it looks like when Archangels fight demons? (In my opinion, in terms of my forthcoming novel, very much yes!) After a long day, will lovers meet at these warm pools and enjoy an afternoon of languid passion in the mineral waters? As the sun sets, will the priest of Poseidon gather his followers and set out towards the Temple or away from it? So many potential stories! (Personally, I love the photo of the little girl laughing with the camel in Mongolia. It's one of the most pure expressions of joy I've seen. As a friend said to me, I like to believe that she and the camel are laughing their joy into the wind.)

Of course, there are other photographs that speak to me . . . like this one, the first still released for the forthcoming James Bond movie, "Skyfall." Yes, Mr. Bond's back definitely speaks to me.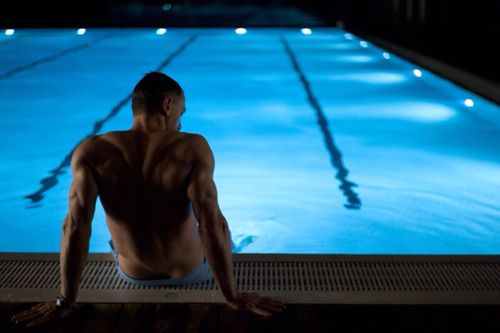 Alternative link:

What photos or images light the spark in your imagination?


Find me at:
Blog:
misslj_author
Web: http://www.ljlabarthe.com
Twitter: @brbsiberia

Bio: L.J. LaBarthe is an Australian woman living with disabilities and her cat. As a young child, she won a competition for drawing a picture of Australian Humpty Dumpty, complete with Aussie hat, corks hanging from strings dangling from the brim to keep the flies away. The drawing was accompanied by an adventure story with Humpty Dumpty she wrote set in Australia. From that moment on, she has not looked back. She spends her free time watching television, reads newspapers online for fun, and enjoys a good novel. She loves to cook and enjoys a snifter of absinthe from time to time.

Current release: "Long Road Back" : Yoo Lee Shin had great hopes for his new life studying engineering in Australia, but nothing could have prepared him for the wonder of falling in love. His roommate's brother, Craig, is beautiful, kind, and brave—and, very shortly after they meet, he's deployed. As Christmas nears, can Shin keep hope for a happy ending bright enough to guide Craig to him on the long road back?

Coming soon: "No Quarter," book one of The Archangel Chronicles, coming in March/April with Dreamspinner Press.






~~~~~~~~~~~~~~~~~~~~~~~~~~~~~~~~~~~~~

From Clare:
Catch up with the fiction and links on my FREE FICTION DAY through THIS TAG.

Don't forget the PRIZE DRAW for the (in)famous GRL bracelet **OPEN TO JAN 31**

FOLLOW the Birthday Blog so far:

Jan 29: Jaime Samms asks, on the occasion of her new release, what is real life?
Jan 30: J. B Lynn and a love of soundtracks


Jan 23:
J.L. Merrow and Josephine Myles discuss the better part of UST :)
Jan 24:
Marie Sexton and Heidi Cullinan on their Cup-o-Porn Blog's birthday celebrations.:)
Jan 25:
Mickie B. Ashling on the pictures that have inspired her Muse.
Jan 25:
Chrissy Munder on finding Twitter a whole new experience!
Jan 26:
Isabelle Rowan on the meaning of home, on Australia Day.
Jan 26:
Ellis Carrington on seeing the world through perv-coloured glasses :)
Jan 27:
Cornelia Grey on matching the best music to her writing mood.
Jan 28:
Bookmark the posts on this tag for links to free fiction :)
Jan 29:
S. A. Garcia on the art of obsession.
Jan 16:
Sasha L. Miller making magic happen.
Jan 17:
H. B. Pattskyn shares a free short story.
Jan 17:
Becky Black on what can really happen after publishing.
Jan 18:
Blaine D. Arden on keeping it close to her heart.
Jan 18:
Tam battles with IKEA - and wins!
Jan 19:
Toni Anderson shares her love of romance novels.
Jan 19:
Poppy Dennison introduces the Boxer Falls m/m serial, plus a
PRIZE DRAW
for the (in)famous GRL bracelet
**OPEN TO JAN 31**
Jan 20:
Erastes shows us life from a horse's-eye view.
Jan 21:
Anna Martin shares a beautiful and provocative ballet.
Jan 21:
Andrea Speed shares snippets from Diary of the Damned.
Jan 22:
Anne Barwell introduces her new WW2 m/m romance drama.
Jan 09:
Lee Rowan shares her healthy resolution.
Jan 10:
Rowena Sudbury and the beauty of a blue moon.
Jan 10:
Sandra Lindsay and her WIP characters.
Jan 11:
Shelley Munro and a tour of bedrooms through the ages.
Jan 11:
Dany Sirene and her love of Goth characters.
Jan 12:
Sarah Madison and her decision to stop competing.
Jan 13:
Alix Bekins shares her love of kink.
Jan 14:
Janis Susan May on writing one word at a time.
Jan 14:
Charlie Cochrane watches movies with hankies at hand.
Jan 15:
Megan Derr and the inspiration in fairytales.
Jan 01:
luscious_words shares some fabulous icons.
Jan 02:
Jordan Castillo Price shares her experience of re-releasing books.
Jan 03:
Mara Ismine wonders how important is continuity in fiction?
Jan 04:
Jen shares her favourite Rom Com movies.
Jan 05:
Karenna Colcroft introduces her unusual werewolf.
Jan 06:
Stevie Carroll takes us on a pictorial tour of her favourite locations.
Jan 07:
Tinnean quotes Jack Benny on age.
Jan 07:
Josie makes a brave leap into a scary sport.
Jan 08:
Elin Gregory finds inspiration at every turn.
Check up on: Prior years fun HERE
and The 2012 Guest schedule HERE.
Want to join in but missed the original call? Email me at clarelondon11 AT yahoo.co.uk and I'll happily find you a space
♥
NOTE:
most pictures chosen by me and credited where known, others may be used without direct permission, please contact me with any queries/concerns.
****All my posts are being mirrored at Dreamwidth, please feel free to friend me over there as well****