Today's guest is fellow author J. B. Lynn talking about the music that inspires her writing.

~~~~~~~~~~~~~~~~~~~~~~~~~~






HERE COMES TORCHWOOD
I'm not one of those writers who works in silence, and it gets awfully expensive to sit in a café sucking down an overpriced brew all day/ every day, so I write at home with my music blasting.
I have a deep love of soundtracks. Not only are they designed to evoke emotion, but there's something soothing about their repetitive nature.
When I was writing my latest release, CONFESSIONS OF A SLIGHTLY NEUROTIC HITWOMAN, I listened to one soundtrack in particular – TORCHWOOD Season 1.
The very thing that annoyed me at times when I watched the season, namely how emotionally uneven it seemed, made it the perfect thing to listen to. If I was writing a light scene, I listened to a light tune on an endless loop. When it was time to write a dramatic scene, some of the chase music did the trick.
Is my book anything like TORCHWOOD? No, but I'd happily slip Captain Jack in any time he wants to stop by!
In my next book, which shall remain unnamed since I just sent it to my agent, I listened to a track from Torchwood Season 2 ("Owen's theme" in case you're interested) every time I had to write an emotionally heavy scene.
Don't even ask what I did with the CHILDREN OF THE EARTH soundtrack.
So tell me, when you watch a TV series or movie, are you even aware of the soundtrack? What are your some favorites? (I wasn't a fan of The Matrix movies, but I've written for hours to "Clubbed to Death" by Rob Dougan.) When do you listen to them?

Torchwood copyright of the BBC



******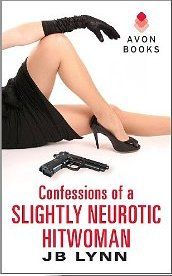 CONFESSIONS OF A SLIGHTLY NEUROTIC HITWOMAN

Maggie Lee is not your average hit woman. For one thing, she's never killed anyone. For another, after hitting her head in the car accident that killed her sister, her new best friend is a talking lizard--a picky eater obsessed with Wheel of Fortune, who only Maggie can hear.

Maggie, who can barely take care of herself, is desperate to help her injured and orphaned niece get the best medical care possible, so she reluctantly accepts a mobster's lucrative job offer: major cash to kill his monstrous son-in-law.

Paired with Patrick Mulligan, a charming murder mentor (who happens to moonlight as a police detective), Maggie stumbles down her new career path, contending with self-doubt, three meddling aunts, a semi-psychic friend predicting her doom, and a day job she hates. Oh, and let's not forget about Paul Kowalski, the sexy beat cop who could throw her ass in jail if he finds out what she's up to.

Training has never been this complicated! And, this time, Maggie has to get the job done. Because if she doesn't – she's the mob's next target.
CONFESSIONS OF A SLIGHTLY NEUROTIC HITWOMAN is available on Amazon UK.
To learn more and for a listing of places it's available in the States, please visit my website.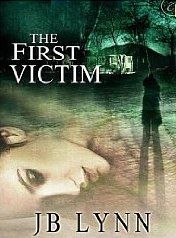 Check out JB's previous title THE FIRST VICTIM on Amazon US and Amazon UK.





~~~~~~~~~~~~~~~~~~~~~~~~~~~~~~~~~~~~~

From Clare:
Catch up with the fiction and links on my FREE FICTION DAY through THIS TAG.

Don't forget the PRIZE DRAW for the (in)famous GRL bracelet **OPEN TO JAN 31**

FOLLOW the Birthday Blog so far:

Jan 29: Jaime Samms asks, on the occasion of her new release, what is real life?


Jan 23: J.L. Merrow and Josephine Myles discuss the better part of UST :)
Jan 24: Marie Sexton and Heidi Cullinan on their Cup-o-Porn Blog's birthday celebrations.:)
Jan 25: Mickie B. Ashling on the pictures that have inspired her Muse.
Jan 25: Chrissy Munder on finding Twitter a whole new experience!
Jan 26: Isabelle Rowan on the meaning of home, on Australia Day.
Jan 26: Ellis Carrington on seeing the world through perv-coloured glasses :)
Jan 27: Cornelia Grey on matching the best music to her writing mood.
Jan 28: Bookmark the posts on this tag for links to free fiction :)
Jan 29: S. A. Garcia on the art of obsession.


Jan 16: Sasha L. Miller making magic happen.
Jan 17: H. B. Pattskyn shares a free short story.
Jan 17: Becky Black on what can really happen after publishing.
Jan 18: Blaine D. Arden on keeping it close to her heart.
Jan 18: Tam battles with IKEA - and wins!
Jan 19: Toni Anderson shares her love of romance novels.
Jan 19: Poppy Dennison introduces the Boxer Falls m/m serial, plus a PRIZE DRAW for the (in)famous GRL bracelet **OPEN TO JAN 31**
Jan 20: Erastes shows us life from a horse's-eye view.
Jan 21: Anna Martin shares a beautiful and provocative ballet.
Jan 21: Andrea Speed shares snippets from Diary of the Damned.
Jan 22: Anne Barwell introduces her new WW2 m/m romance drama.




Jan 09: Lee Rowan shares her healthy resolution.
Jan 10: Rowena Sudbury and the beauty of a blue moon.
Jan 10: Sandra Lindsay and her WIP characters.
Jan 11: Shelley Munro and a tour of bedrooms through the ages.
Jan 11: Dany Sirene and her love of Goth characters.
Jan 12: Sarah Madison and her decision to stop competing.
Jan 13: Alix Bekins shares her love of kink.
Jan 14: Janis Susan May on writing one word at a time.
Jan 14: Charlie Cochrane watches movies with hankies at hand.
Jan 15: Megan Derr and the inspiration in fairytales.




Jan 01: luscious_words shares some fabulous icons.
Jan 02: Jordan Castillo Price shares her experience of re-releasing books.
Jan 03: Mara Ismine wonders how important is continuity in fiction?
Jan 04: Jen shares her favourite Rom Com movies.
Jan 05: Karenna Colcroft introduces her unusual werewolf.
Jan 06: Stevie Carroll takes us on a pictorial tour of her favourite locations.
Jan 07: Tinnean quotes Jack Benny on age.
Jan 07: Josie makes a brave leap into a scary sport.
Jan 08: Elin Gregory finds inspiration at every turn.



Check up on: Prior years fun HERE
and The 2012 Guest schedule HERE.

Want to join in but missed the original call? Email me at clarelondon11 AT yahoo.co.uk and I'll happily find you a space
♥

NOTE: most pictures chosen by me and credited where known, others may be used without direct permission, please contact me with any queries/concerns.

****All my posts are being mirrored at Dreamwidth, please feel free to friend me over there as well****