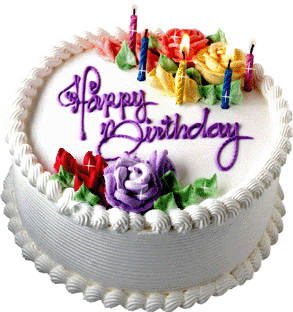 Today's guest is fellow author Cornelia Grey, and yet another January birthday girl!
She talks about her love of music, and the part it plays in both her writing and her life.

~~~~~~~~~~~~~~~~~~~~~~~~~~~~~~~

Music for writing

So, 2012 has started and it looks like it'll be full of events, at least for me! Today I'm handing in my last assignment for university, in six days is the deadline for the final project, and then I'll officially be a graduate (I've decided I'll wait at least until February before panicking about work placements, job hunting, and possible looming Phd)! Also, today is my birthday (cheers to us, Clare!): I turn 24, so tonight there shall be partying in da house. And I get to pick the music.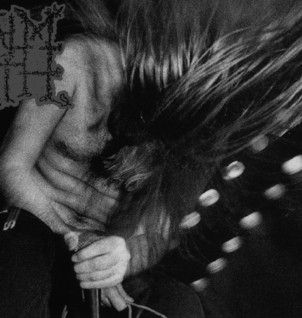 My taste in musical is, well, quite different from my flatmates'. After the obligatory Bob Marley and metal phases in early teenage years, I've shifted to blues, hard and classic and southern rock, (like AC/DC, Motorhead, Lynyrd Skynyrd, BB King, Johnny Winter, Jimi Hendrix...) with the occasional sprinkling of African or Irish or Occitan traditional music. Picture me and my roommate headbanging in the middle of the living room shouting Highway to Hell while the flatmates look at us and longingly think of Rihanna – that's a common occurrence :)

Music also influences my writing a lot – apart from the fact that my love for the 70's and rock is probably connected with my obsession for men with long hair! Everything I write has a very specific soundtrack, usually no more than two or three songs, on a loop. For university assignments, the aim is to kind of hypnotize me into the work, with slow songs with a soothing rhythm – I have the attention span of an overexcited squirrel – our 'concentration songs', as me and my roommate call them, like Black Sands by Bonobo, or I Conscrits del Lengadoc by Lou Dalfin, a band from the Occitan Valleys that play traditional music mixing it with rock and modern instruments.

But when it comes to stories, I use music to set the mood. Metallica's Whiskey in the Jar for an epic pirate romp; Piers Faccini's A Storm is Going to Come for windswept cliffs, words that get caught in throats, hard choices; When the Levee Breaks by Led Zeppelin for dry, dusty, gritty settings; 30 Seconds to Mars' cover of Bad Romance for slow sensual scenes, and low simmering atmospheres… This connection between music and mood helps me keep my author's voice constant.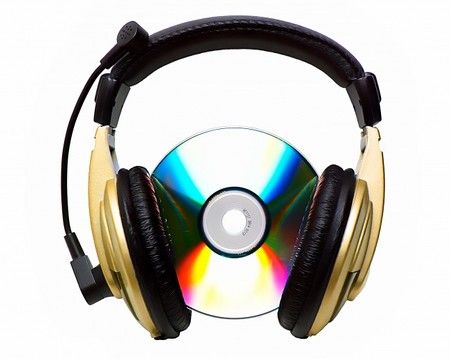 Every author has to break the work in bits, a little every day, maybe with some days of pause in between – and every time we sit down to write we're in a different mood, our minds whirring at a different pace. It's all too easy to have a prose that reflects that, going from slow and descriptive to snappy and quick, suddenly shifting the mood of the scene. I, for one, always found it hard to slip back into the headspace I needed to carry on with the story. Putting on the same song on a loop helps me slip right back into it, bringing me back to the feelings and tone and pace I was using – it helps me create a pocket-world apart just for writing, and that helps me keep the narrative voice consistent.

For example, the latest story I have in gestation – a steampunk/fantasy thing set in a old fashioned fairytale-like village, about a mysterious man living locked in a clocktower – will be something light-hearted at first, a bit mysterious, a bit dreamy, reminding me of the old fairytales, the ones where a quiet, tidy world actually hides darkness, where people accept glimpses of magic in their lives as normal. I'm planning to resort to Little Lion Man, by Mumford & Sons, Blinding by Florence and the Machines, and Au Diable Nous Adieux by Zazie.

What about you – does music play an important role in your writing? Got any good writing songs you'd like to share? :)



-----------



Cornelia Grey is a student halfway through her creative writing degree (ETA: who has just completed her creative writing degree :)!)with a penchant for fine arts and the blues. Born and raised in the hills of Northern Italy, where she collected her share of poetry and narrative prizes, she is now based in London, and she is thoroughly enjoying the cultural melting pot that is the City.

Her days are full and hectic: she reads, goes to flea markets, galleries, and the theater, and of course spends most of her time writing. When she's at home, she likes to curl up with a book and the classic cup of tea and leaves chestnuts in the garden for the squirrel that comes around from time to time.

Her latest release is The Tea Demon at Dreamspinner Press.

Blurb: Thief Eric Devon wishes one thing: for people to leave him bloody well alone. And maybe for more whiskey. Until a mysterious stranger offers him a job so dangerous that no one has ever attempted it and survived to tell the tale: recover a priceless object from the Turtle Merchants' impregnable palace. Intrigued by the man and the challenge, Eric accepts—but the stranger is none other than the legendary airship captain known as the Tea Demon, terror of the Sea of Clouds. Eric must come up with the best plan in history if he wants to complete his job... and survive it too.

Visit her blog here and contact Cornelia at corneliagrey@yahoo.com.






~~~~~~~~~~~~~~~~~~~~~~~~~~~~~~~~~~~~~

From Clare: Like to stretch your writing fingers after Christmas' excesses? Fancy writing something for the visitors this month? It can be anything from a flashfic 3 sentences to a drabble of 100 or so, or even more. Any genre, any theme, any rating, any character(s). Maybe ones you already love, maybe the chance to try on a new character for size.

I'm holding a FREE FICTION DAY on the 28th, so send me new fiction - links to your existing work also welcome! - to clarelondon11 AT yahoo.co.uk and I'll post it all then :).

~~~~~~~~~~~~~~~~~~~~~~~~~~~~~~~~~~~~

FOLLOW the Birthday Blog so far:
Don't forget the PRIZE DRAW for the (in)famous GRL bracelet **OPEN TO JAN 31**


Jan 23: J.L. Merrow and Josephine Myles discuss the better part of UST :)
Jan 24: Marie Sexton and Heidi Cullinan on their Cup-o-Porn Blog's birthday celebrations.:)
Jan 25: Mickie B. Ashling on the pictures that have inspired her Muse.
Jan 25: Chrissy Munder on finding Twitter a whole new experience!.
Jan 26: Isabelle Rowan on the meaning of home, on Australia Day.!.
Jan 26: Ellis Carrington on seeing the world through perv-coloured glasses :)


Jan 16: Sasha L. Miller making magic happen.
Jan 17: H. B. Pattskyn shares a free short story.
Jan 17: Becky Black on what can really happen after publishing.
Jan 18: Blaine D. Arden on keeping it close to her heart.
Jan 18: Tam battles with IKEA - and wins!
Jan 19: Toni Anderson shares her love of romance novels.
Jan 19: Poppy Dennison introduces the Boxer Falls m/m serial, plus a PRIZE DRAW for the (in)famous GRL bracelet **OPEN TO JAN 31**
Jan 20: Erastes shows us life from a horse's-eye view.
Jan 21: Anna Martin shares a beautiful and provocative ballet.
Jan 21: Andrea Speed shares snippets from Diary of the Damned.
Jan 22: Anne Barwell introduces her new WW2 m/m romance drama.




Jan 09: Lee Rowan shares her healthy resolution.
Jan 10: Rowena Sudbury and the beauty of a blue moon.
Jan 10: Sandra Lindsay and her WIP characters.
Jan 11: Shelley Munro and a tour of bedrooms through the ages.
Jan 11: Dany Sirene and her love of Goth characters.
Jan 12: Sarah Madison and her decision to stop competing.
Jan 13: Alix Bekins shares her love of kink.
Jan 14: Janis Susan May on writing one word at a time.
Jan 14: Charlie Cochrane watches movies with hankies at hand.
Jan 15: Megan Derr and the inspiration in fairytales.




Jan 01: luscious_words shares some fabulous icons.
Jan 02: Jordan Castillo Price shares her experience of re-releasing books.
Jan 03: Mara Ismine wonders how important is continuity in fiction?
Jan 04: Jen shares her favourite Rom Com movies.
Jan 05: Karenna Colcroft introduces her unusual werewolf.
Jan 06: Stevie Carroll takes us on a pictorial tour of her favourite locations.
Jan 07: Tinnean quotes Jack Benny on age.
Jan 07: Josie makes a brave leap into a scary sport.
Jan 08: Elin Gregory finds inspiration at every turn.



Check up on: Prior years fun HERE
and The 2012 Guest schedule HERE.

Want to join in but missed the original call? Email me at clarelondon11 AT yahoo.co.uk and I'll happily find you a space
♥

NOTE: most pictures chosen by me and credited where known, others may be used without direct permission, please contact me with any queries/concerns.

****All my posts are being mirrored at Dreamwidth, please feel free to friend me over there as well****