Today's second guest is fellow author Ellis Carrington, describing her unique view of her writing life :)

~~~~~~~~~~~~~~~~~~~~~~~~~~~~~~~



Seeing the World Through Perv-colored Glasses by Ellis Carrington

Thanks so much for having me on your blog, Clare! I want to wish a hearty happy birthday month to the coolest, funniest, feistiest lady I have ever had the pleasure of meeting. I look forward to having a margarita with you someday soon!
In the meantime, I'm feeling like blogging about something silly today. It's a birthday bash after all! I'm here to talk about the perv-colored glasses through which I see things.
Periodically I get a kick out of trading text messages with my friend and fellow author of gay romance Christopher Koehler about how I have a kind of skewed world view, and a very dirty mind. Probably from reading and writing M/M romance. And okay, from watching "too much" porn. Fine, so it was probably always filthy. But this sexy pool of erotic romance in which we splash around…perhaps over time it has altered what one considers as normal and usual, no?
If memory serves, it all started the day I saw a vanity plate—lord knows what it was supposed to say—but I was pretty certain it said "Power Bottom."
Then there's that guy I know from my neighborhood who started having coffee with a man I didn't recognize every Sunday in Starbucks. I immediately assumed they're having an affair. The two guys with the stroller at the mall? Gay couple with their kid, of course (nah, turned out the baby's mom was in the bathroom). Truthfully, I'm always just on the lookout to see guys kissing in public because I react to it the way most people do to kittens and baby bunnies ("Awwwwww!")
And you never know when a good story idea might pop up.
There are two gay sex guides on my office bookshelf, despite the fact that no gay men live in our house (My husband, while looking over my shoulder at a fisting picture: "Oh my god, what are they DOING?"). My most recent fangirl moment? Chad Brock friended me on Facebook. For those who haven't logged as many hours watching porn as I have, he's particularly well known for a string of erotic massage videos. He and Clay Towers appear to have really awesome chemistry together.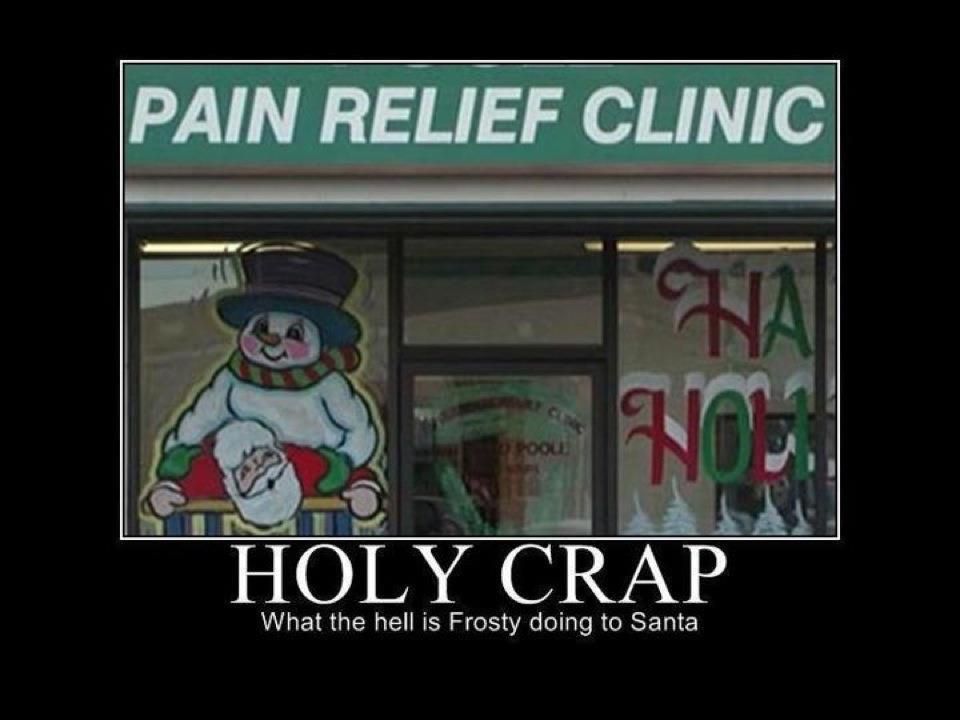 In the span of an hour I misread "splinter" as "sphincter" and "philatelic" as "phallic." Don't even get me started on what I think whenever my husband watches football, and I hear things like "going deep," "go all the way," and "huddle." And when they reach in-between each others legs and smack each other on the butt? Forget it.

You should've seen the look on my husband's face when I told him I'd found a really hot video of two bears making love on the internet. Took me a little while to figure out why he was confused. I've gotten so used to thinking about muscular hairy guys, I had no clue that he thought I'd gotten into some kind of weird woodland creature porn.

Oh, and my latest text to Chris: "It got windy and blew over our electronic reindeer. Looks like one tried to mount the other and they fell over while they were doing it."

Okay, so your turn: do you consider purchasing Pyrex anal plugs because they're artistic looking (guilty)? Have you misread "annual" as "anal"? Yeah, I've done that one too. What's your perv-influenced silliness?

******



You can find me at EllisCarrington.com, on Facebook, or on Twitter.


My latest is a contemporary short story from Dreamspinner Press called Feeling Neighborly.
Teagan Matthews is thrilled to discover his new townhouse comes complete with a sexy new neighbor, but plans go south when Teagan realizes that Matt has a child. While that's normally a dealbreaker for Teagan, his conviction wavers when he and Matt have a run-in that turns hot and steamy. After a sweaty one-night stand, Teagan and Matt agree to be just friends…with benefits. Over time, hanging out turns into occasional dinners that kind of seem like dates, and soon friends-with-benefits is starting to feel an awful lot like… a relationship.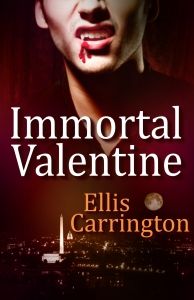 Also coming soon, a sexy boy-meets-vampire romance about a one-night stand on Valentine's Day that becomes forever. Look for Immortal Valentine on 2/12 from Amber Allure:

After a heart-pounding brush with danger on Valentine's Day, Caleb runs into a handsome stranger and decides to roll the dice on a one-night stand. But things don't work out the way anyone intended when Caleb gets sick unexpectedly. He wakes up alone the next day, extremely confused and utterly embarrassed. Angelo is an insomniac vampire who leads a solitary existence. He comes out of hiding once a year—on Valentine's Day—to soothe one lonely human soul while drinking the blood he needs to survive. But when Caleb falls ill he winds up connecting with a human as he never has before, and putting his own life at risk when he does.



******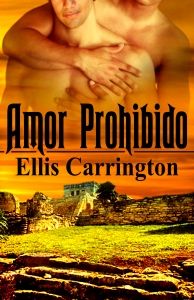 Ellis Carrington is a woman who loves men who love men, and has been ever since her rebellious teen years when she jacked a copy of The New Joy of Gay Sex from her local public library and said to herself, "Now THAT is hawt!" She's a wild child who hates to color in the lines, but who lives and loves passionately. Ellis can be found in and around the Washington D.C. area, swilling Starbucks with her real or imaginary buddies. Her greatest loves are good friends, good music, and of course reading M/M romance.




dog pic credit: shutterstock


~~~~~~~~~~~~~~~~~~~~~~~~~~~~~~~~~~~~~

From Clare: Like to stretch your writing fingers after Christmas' excesses? Fancy writing something for the visitors this month? It can be anything from a flashfic 3 sentences to a drabble of 100 or so, or even more. Any genre, any theme, any rating, any character(s). Maybe ones you already love, maybe the chance to try on a new character for size.

I'm holding a FREE FICTION DAY on the 28th, so send me new fiction - links to your existing work also welcome! - to clarelondon11 AT yahoo.co.uk and I'll post it all then :).

~~~~~~~~~~~~~~~~~~~~~~~~~~~~~~~~~~~~

FOLLOW the Birthday Blog so far:
Don't forget the PRIZE DRAW for the (in)famous GRL bracelet **OPEN TO JAN 31**


Jan 23: J.L. Merrow and Josephine Myles discuss the better part of UST :)
Jan 24: Marie Sexton and Heidi Cullinan on their Cup-o-Porn Blog's birthday celebrations.:)
Jan 25: Mickie B. Ashling on the pictures that have inspired her Muse.
Jan 25: Chrissy Munder on finding Twitter a whole new experience!.
Jan 26: Isabelle Rowan on the meaning of home, on Australia Day.


Jan 16: Sasha L. Miller making magic happen.
Jan 17: H. B. Pattskyn shares a free short story.
Jan 17: Becky Black on what can really happen after publishing.
Jan 18: Blaine D. Arden on keeping it close to her heart.
Jan 18: Tam battles with IKEA - and wins!
Jan 19: Toni Anderson shares her love of romance novels.
Jan 19: Poppy Dennison introduces the Boxer Falls m/m serial, plus a PRIZE DRAW for the (in)famous GRL bracelet **OPEN TO JAN 31**
Jan 20: Erastes shows us life from a horse's-eye view.
Jan 21: Anna Martin shares a beautiful and provocative ballet.
Jan 21: Andrea Speed shares snippets from Diary of the Damned.
Jan 22: Anne Barwell introduces her new WW2 m/m romance drama.




Jan 09: Lee Rowan shares her healthy resolution.
Jan 10: Rowena Sudbury and the beauty of a blue moon.
Jan 10: Sandra Lindsay and her WIP characters.
Jan 11: Shelley Munro and a tour of bedrooms through the ages.
Jan 11: Dany Sirene and her love of Goth characters.
Jan 12: Sarah Madison and her decision to stop competing.
Jan 13: Alix Bekins shares her love of kink.
Jan 14: Janis Susan May on writing one word at a time.
Jan 14: Charlie Cochrane watches movies with hankies at hand.
Jan 15: Megan Derr and the inspiration in fairytales.




Jan 01: luscious_words shares some fabulous icons.
Jan 02: Jordan Castillo Price shares her experience of re-releasing books.
Jan 03: Mara Ismine wonders how important is continuity in fiction?
Jan 04: Jen shares her favourite Rom Com movies.
Jan 05: Karenna Colcroft introduces her unusual werewolf.
Jan 06: Stevie Carroll takes us on a pictorial tour of her favourite locations.
Jan 07: Tinnean quotes Jack Benny on age.
Jan 07: Josie makes a brave leap into a scary sport.
Jan 08: Elin Gregory finds inspiration at every turn.



Check up on: Prior years fun HERE
and The 2012 Guest schedule HERE.

Want to join in but missed the original call? Email me at clarelondon11 AT yahoo.co.uk and I'll happily find you a space
♥

NOTE: most pictures chosen by me and credited where known, others may be used without direct permission, please contact me with any queries/concerns.

****All my posts are being mirrored at Dreamwidth, please feel free to friend me over there as well****