Today's first guest is fellow author Isabelle Rowan, with her celebration of home on Australia Day.

~~~~~~~~~~~~~~~~~~~~~~~~~

Belonging.

How many of us truly feel we belong where we are or who we're with? I believe a sense of 'home' is integral to our well being, but no I don't mean we all have to have a house in the suburbs because home doesn't have to be physical.

Okay, so why is Izzy waffling on about this?

When Clare so kindly offered authors a spot on her blog I thought 26th of January would be perfect for me because it's Australia Day, and most of my writing is set in this big southern continent. Good thought, but then what? It started me thinking about being Australian and what that means. I wasn't born here. I'm a Geordie by birth who, like so many others, migrated to the land of kangaroos and koalas.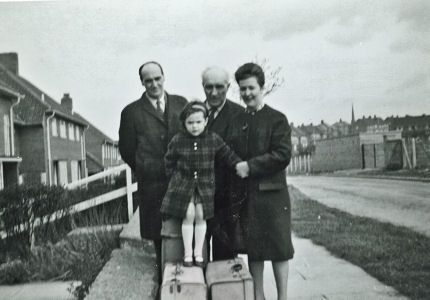 I have lived in my coastal outer suburb of Melbourne since the Elinis docked at Station Pier in 1964. My dad was a policeman in Gateshead (North East of England), and after the bitter winter of '63 he decided to pack up our small family and set sail to sunny Australia. That meant the Rowan's became 10 quid tourists – in other words, we received government assisted passage to help populate the still 'young' commonwealth country.

I don't remember how I felt at the time except the echoing noise in the London train station scared me until my mum distracted me with one of those books where you paint on water to bring up the colours. Can you still get those books? Can you tell I'm still easily distracted? After we boarded the ship it became my world for many weeks with its long halls that were great to slide in during storms, the giant (or so it seemed at the time) rocking horse in the playroom and the children who played with me even though we didn't always speak the same language. At the time I didn't understand why my mum cried at night because I didn't know what to be on that ship meant.
My first memory of Australia was watching the worn wooden planks under my feet at Station Pier as we walked away from the my temporary home. They were dark and solid, but I could see the water ripple beneath them. I had my fourth birthday a few months later.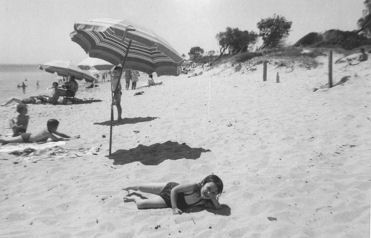 That was half a life time ago. My dad has passed, but my mum and I still use the word 'home' when we talk about England – although I do remind her that when in the UK on holiday we referred to Australia as home.

Sometimes I feel dislocated, unsure of what I am even though those who've met me will know I definitely have an Aussie accent. I am an Australian, but I'm also a migrant. Perhaps that's why so much of my writing centres around the concept of belonging?

A Note in the Margin is the strongest example of that and perhaps there is a little bit of me in the character of John McCann. I have no head for finances, but I do have feet in two continents.

David's 'belonging' is not a place, even though he found his haven in the Margins bookshop. For David it's all about the journey to shared hearts - and sometimes sandwiches. He belongs with John and Jamie, but he also belongs with his son Adam and slowly, very slowly, I think he's finding his way to them all.

Last December I released the novella Twelve Days that tackled some of these notions head on and how Christmas is spent in the frequently searing heat of the Melbourne summer. While some families head outside for a barbeque we still swelter over a roast with all the trimmings then air our bellies in front of the air-conditioner. So many of the northern hemisphere traditions are held and celebrated as if we were still in a snowy winter, but if you look in Twelve Days we have a few of our own such as Myer's windows and Carols by Candlelight. I grew up as one of those children who pressed their noses against the glass of Myers department store gazing in awe at the singing animals or cheeky wood nymphs waiting for the magical hour of midnight. I love that children still stand in their pyjamas clutching a parent's hand looking at the windows.

Perhaps that is the joy of being Australian? Keep the old, but embrace the new? There will still be times when I feel out of place here, but that's okay too. Like many others in this multicultural land my beginning and my 'now' are half a world apart, but the world is getting smaller and maybe the epilogue of Ink sums it up best for me in how the little fox views her forest:

She lifted her nose to the stars scenting something unfamiliar; something that didn't belong. The little red fox had lived all her life roaming the eucalypt forest unaware that the humans believed she didn't belong; an introduced species, vermin to be eradicated. But their views did not color her world.

She understands that our hearts not our heads know where we belong; be it a new country, different state or near someone we love.

Happy Australia Day!



******



A black cat for a witch may be a cliché, but add a whole bunch of tribal tattoos and an intolerance to garlic (seriously), and you have Isabelle Rowan.
Having moved to Australia from England as a small child, Isabelle now lives in a seaside suburb of Melbourne where she teaches film making and English. She is a movie addict who spends far too much money on traveling… but then again, life is to be lived.
Visit Isabelle's Author page at Dreamspinner Press, and her blog.





~~~~~~~~~~~~~~~~~~~~~~~~~~~~~~~~~~~~~

From Clare: Like to stretch your writing fingers after Christmas' excesses? Fancy writing something for the visitors this month? It can be anything from a flashfic 3 sentences to a drabble of 100 or so, or even more. Any genre, any theme, any rating, any character(s). Maybe ones you already love, maybe the chance to try on a new character for size.

I'm holding a FREE FICTION DAY on the 28th, so send me new fiction - links to your existing work also welcome! - to clarelondon11 AT yahoo.co.uk and I'll post it all then :).

~~~~~~~~~~~~~~~~~~~~~~~~~~~~~~~~~~~~

FOLLOW the Birthday Blog so far:
Don't forget the PRIZE DRAW for the (in)famous GRL bracelet **OPEN TO JAN 31**


Jan 23: J.L. Merrow and Josephine Myles discuss the better part of UST :)
Jan 24: Marie Sexton and Heidi Cullinan on their Cup-o-Porn Blog's birthday celebrations.:)
Jan 25: Mickie B. Ashling on the pictures that have inspired her Muse.
Jan 25: Chrissy Munder on finding Twitter a whole new experience!


Jan 16: Sasha L. Miller making magic happen.
Jan 17: H. B. Pattskyn shares a free short story.
Jan 17: Becky Black on what can really happen after publishing.
Jan 18: Blaine D. Arden on keeping it close to her heart.
Jan 18: Tam battles with IKEA - and wins!
Jan 19: Toni Anderson shares her love of romance novels.
Jan 19: Poppy Dennison introduces the Boxer Falls m/m serial, plus a PRIZE DRAW for the (in)famous GRL bracelet **OPEN TO JAN 31**
Jan 20: Erastes shows us life from a horse's-eye view.
Jan 21: Anna Martin shares a beautiful and provocative ballet.
Jan 21: Andrea Speed shares snippets from Diary of the Damned.
Jan 22: Anne Barwell introduces her new WW2 m/m romance drama.




Jan 09: Lee Rowan shares her healthy resolution.
Jan 10: Rowena Sudbury and the beauty of a blue moon.
Jan 10: Sandra Lindsay and her WIP characters.
Jan 11: Shelley Munro and a tour of bedrooms through the ages.
Jan 11: Dany Sirene and her love of Goth characters.
Jan 12: Sarah Madison and her decision to stop competing.
Jan 13: Alix Bekins shares her love of kink.
Jan 14: Janis Susan May on writing one word at a time.
Jan 14: Charlie Cochrane watches movies with hankies at hand.
Jan 15: Megan Derr and the inspiration in fairytales.




Jan 01: luscious_words shares some fabulous icons.
Jan 02: Jordan Castillo Price shares her experience of re-releasing books.
Jan 03: Mara Ismine wonders how important is continuity in fiction?
Jan 04: Jen shares her favourite Rom Com movies.
Jan 05: Karenna Colcroft introduces her unusual werewolf.
Jan 06: Stevie Carroll takes us on a pictorial tour of her favourite locations.
Jan 07: Tinnean quotes Jack Benny on age.
Jan 07: Josie makes a brave leap into a scary sport.
Jan 08: Elin Gregory finds inspiration at every turn.



Check up on: Prior years fun HERE
and The 2012 Guest schedule HERE.

Want to join in but missed the original call? Email me at clarelondon11 AT yahoo.co.uk and I'll happily find you a space
♥

NOTE: most pictures chosen by me and credited where known, others may be used without direct permission, please contact me with any queries/concerns.

****All my posts are being mirrored at Dreamwidth, please feel free to friend me over there as well****