Chrissy Munder
- and my blogger-in-crime on our monthly
Clare and Chrissy
posts - talking about her brave and bold investigation into a more constructive use of Twitter :)
~~~~~~~~~~~~~~~~~~~~~~~~~
2012: Using that Better Mousetrap a/k/a Better Late than Never
Happy Birthday, dear Clare! What a marvelous time of the year to have a birthday and continue the holiday fun. January is typically when most of us reflect on the year ahead, and this month I'm taking it to a whole new level. Some of you may remember the
December Clare and Chrissy post
where we talked about examining our habits. To follow through on that discussion I'm eyeballing my routines in 2012 and deciding if they really are working for me, or against me.
I put aside my never-ending search for a comfortable, supportive, yet reasonably priced sports bra (seriously, if you want to keep your sanity *do not* ask me about this) and contemplated my Twitter account. Why start there? Well, overall I wasn't very happy with it in 2011. I'm not online all that often and when I was my feed seemed to be a jumble of the same eight or ten faces. What happened to all those cool people I followed? As for my own content, sure, I crosspost from my blog as I go, but that's nothing but the same old scrolling promo that in the end is flat-out b-o-r-i-n-g. I wasn't feeling the love I think the program might allow, and it's my own fault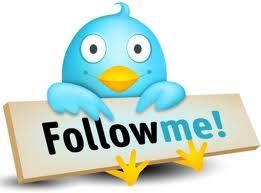 My Twitter account after all is set up by, and for, my writing persona, and as a result most of those I follow are other writers, publishers, and review sites. I confess that rather than picking and choosing those to follow I made it a general policy to follow someone back if they follow me. Put it down to that midwestern sense of fair play, and add in more than pinch of curiosity about what others are Tweeting. Variety is the spice of life and all that. What I ended up with was a mess. With the people and items I cared about buried beneath the sheer volume of posts.
I groused to several friends who had similar complaints. Once we finished congratulating ourselves for growing as social media participants (It was beautiful. We laughed, we cried, and I'm pretty sure there was a group hug) we tossed around ideas on how to improve our online experience. After debating the merits of unfollowing everyone and starting fresh (this time utilizing a much-needed sense of discretion), and more than a few cries of foul at the very structure of the platform, I was left with one simple reality.
My Twitter account isn't optimized for my needs. Why not? The easiest answer is that I'm a dabbler when it comes to software. I could shrug and say that's just the way it is, but it's more fun to point the blaming finger o'doom at my years of working in product driven workplaces where it doesn't matter how something gets done, only that it does.
Get a new program at work? There's never time for training, just learn the specifics as they relate to the task on hand and get the job done. We'll figure the rest out later. Of course later never comes, and before you know it here comes another new program and the entire cycle starts again. This may meet product deadlines, but it barely scratches the surface when it comes to the software and all its features.
Following this pattern I set up the basics of my Twitter account without utilizing the program features to their fullest or taking control of my content. But do I now have to sit down and build that better mousetrap? Of course not, it's already been done for me, I just have to learn how to use it. In this case,
TweetDeck
. (Yes, there are other favorites out there, but I started with the basics). Frankly, now that I have the little beauty set up I can only ask why is this even an option, and not simply part of the platform?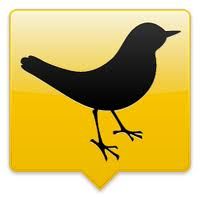 Suddenly, using Twitter is a whole new experience. I've revamped my lists, cutting that never-ending scrawl across my screen into bite-size chunks that not only relate to topics I'm interested in, but allow me to pick and choose at my whim. Even better, if you're a real person and I missed your post in the morning I can now find it with ease. Hey, this Twitter thing is pretty cool.
Of course, that's just the tip of the iceberg when it comes to using the program. I've plenty more to learn. And I can't guarantee that while my user experience has improved over 200% my own posts won't still be boring. But to celebrate my newfound joy I promise not to post anything release related on my Twitter feed for the month of January. If you'd like to share my new bliss you can reach me
@chrissymunder
.
How about you? Have you taken the time to fully explore the programs you use everyday? Was Twitter an intuitive experience for you or would you like to shake things up and try something new? More importantly, do you think your posts would amuse me? Leave me your Twitter address and I'll add you to my list of real people to follow.
******
The joke in Chrissy Munder's family is that she was born with a book in her hand. Even now, you'll never find her without a book or seven scattered about. Forced to become a practicing realist in an effort to combat her tendency to dream, her many years of travel and a diverse assortment of careers have taken her across most of the United States and shown her that there are two things you can never have enough of: love and laughter.
Visit her
website
and her
blog
. Friend her on
Facebook
and follow her on
Twitter
.

~~~~~~~~~~~~~~~~~~~~~~~~~~~~~~~~~~~~~
From Clare:
Like to stretch your writing fingers after Christmas' excesses? Fancy writing something for the visitors this month? It can be anything from a flashfic 3 sentences to a drabble of 100 or so, or even more. Any genre, any theme, any rating, any character(s). Maybe ones you already love, maybe the chance to try on a new character for size.
I'm holding a
FREE FICTION DAY
on the 28th, so send me new fiction - links to your existing work also welcome! - to clarelondon11 AT yahoo.co.uk and I'll post it all then :).
~~~~~~~~~~~~~~~~~~~~~~~~~~~~~~~~~~~~FOLLOW
the Birthday Blog so far:
Don't forget the
PRIZE DRAW
for the (in)famous GRL bracelet
**OPEN TO JAN 31**
Jan 23:
J.L. Merrow and Josephine Myles discuss the better part of UST :)
Jan 24:
Marie Sexton and Heidi Cullinan on their Cup-o-Porn Blog's birthday celebrations.:)
Jan 25:
Mickie B. Ashling on the pictures that have inspired her Muse.
Jan 16:
Sasha L. Miller making magic happen.
Jan 17:
H. B. Pattskyn shares a free short story.
Jan 17:
Becky Black on what can really happen after publishing.
Jan 18:
Blaine D. Arden on keeping it close to her heart.
Jan 18:
Tam battles with IKEA - and wins!
Jan 19:
Toni Anderson shares her love of romance novels.
Jan 19:
Poppy Dennison introduces the Boxer Falls m/m serial, plus a
PRIZE DRAW
for the (in)famous GRL bracelet
**OPEN TO JAN 31**
Jan 20:
Erastes shows us life from a horse's-eye view.
Jan 21:
Anna Martin shares a beautiful and provocative ballet.
Jan 21:
Andrea Speed shares snippets from Diary of the Damned.
Jan 22:
Anne Barwell introduces her new WW2 m/m romance drama.
Jan 09:
Lee Rowan shares her healthy resolution.
Jan 10:
Rowena Sudbury and the beauty of a blue moon.
Jan 10:
Sandra Lindsay and her WIP characters.
Jan 11:
Shelley Munro and a tour of bedrooms through the ages.
Jan 11:
Dany Sirene and her love of Goth characters.
Jan 12:
Sarah Madison and her decision to stop competing.
Jan 13:
Alix Bekins shares her love of kink.
Jan 14:
Janis Susan May on writing one word at a time.
Jan 14:
Charlie Cochrane watches movies with hankies at hand.
Jan 15:
Megan Derr and the inspiration in fairytales.
Jan 01:
luscious_words shares some fabulous icons.
Jan 02:
Jordan Castillo Price shares her experience of re-releasing books.
Jan 03:
Mara Ismine wonders how important is continuity in fiction?
Jan 04:
Jen shares her favourite Rom Com movies.
Jan 05:
Karenna Colcroft introduces her unusual werewolf.
Jan 06:
Stevie Carroll takes us on a pictorial tour of her favourite locations.
Jan 07:
Tinnean quotes Jack Benny on age.
Jan 07:
Josie makes a brave leap into a scary sport.
Jan 08:
Elin Gregory finds inspiration at every turn.
Check up on: Prior years fun HERE
and The 2012 Guest schedule HERE.
Want to join in but missed the original call? Email me at clarelondon11 AT yahoo.co.uk and I'll happily find you a space
♥
NOTE:
most pictures chosen by me and credited where known, others may be used without direct permission, please contact me with any queries/concerns.
****All my posts are being mirrored at Dreamwidth, please feel free to friend me over there as well****
Today's second guest is fellow author