Today's first guest is fellow author Toni Anderson, who shares her love of romance novels with us.

~~~~~~~~~~~~~~~~~~~~~~~~~~~~~~~~~~~~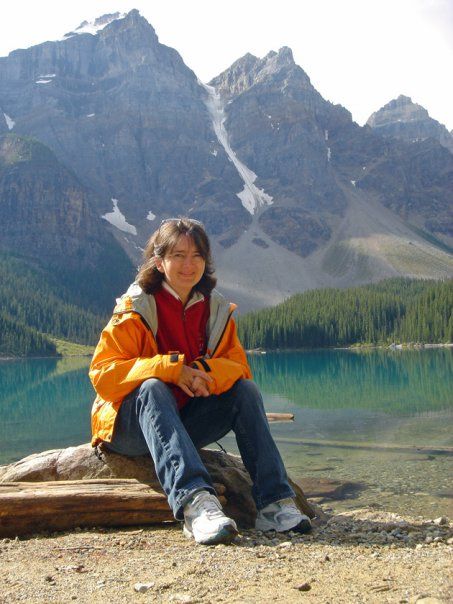 I'm so happy to visit Clare in her birthday month. I love my birthday too, though I never thought about taking the whole month. Watch out May :)

I was going to talk about my heroes. Then I was going to talk about my heroines. Then the plots I write. Or my next story idea. Or living in Canada. Or being short.

Then I figured out what I should talk about. "Why I love romance novels." :) It isn't because I'm some mushy gooey pink girl who wanders through life on some dreamy unrealistic cloud. It isn't because I walk around thinking single women (or men) need saving by a guy who previously wouldn't hitch his wagon to the commitment pony. It isn't because I believe you can't be happy alone. But who doesn't want to fall in love? Who doesn't want to experience the buzz of the new relationship? The sizzle of that incredible first heat of attraction? The joy of falling head over heels in love with someone who loves you right back? Someone miserable, that's who :)

Writing Romantic Suspense I also leave a trail of bodies in my protagonists' wake. I get to screw up their lives before I give them everything they've ever dreamed of. I get to play GOD in make-believe worlds. Awesome.

The weirdest thing about writing romance? Having male friends read the sex scenes and then tell me they imagine me as the main character. *ARGH!* Strangely not why I write romance novels.

Thanks, Clare, for the invitation to join you today! Happy Birthday :)



******


Toni Anderson is a former Marine Biologist turned Romantic Suspense writer who now lives in the Canadian prairies with her husband and two children. Her stories are set in the stunning locations where she's been lucky enough to live and work—the blustery east coast of Scotland, the remote isolated mining communities of Northern Labrador, the rugged landscapes of the U.S. and Australia.

Check out Toni's website for a list of current titles, her blog and Facebook Author Page for writing news and her personal Facebook page and Twitter for constant nonsensical chatter.
She is also part of a wonderful group blog—Not Your Usual Suspects. Come introduce yourself.





~~~~~~~~~~~~~~~~~~~~~~~~~~~~~~~~~~~~

From Clare: Like to stretch your writing fingers after Christmas' excesses? Fancy writing something for the visitors this month? It can be anything from a flashfic 3 sentences to a drabble of 100 or so, or even more. Any genre, any theme, any rating, any character(s). Maybe ones you already love, maybe the chance to try on a new character for size.

I'm holding a FREE FICTION DAY on the 28th, so send me new fiction - links to your existing work also welcome! - to clarelondon11 AT yahoo.co.uk and I'll post it all then :).

~~~~~~~~~~~~~~~~~~~~~~~~~~~~~~~~~~~~

FOLLOW the Birthday Blog so far:.
Jan 16: Sasha L. Miller making magic happen.
Jan 17: H. B. Pattskyn shares a free short story.
Jan 17: Becky Black on what can really happen after publishing.
Jan 18: Blaine D. Arden on keeping it close to her heart.
Jan 18: Tam battles with IKEA - and wins!




Jan 09: Lee Rowan shares her healthy resolution.
Jan 10: Rowena Sudbury and the beauty of a blue moon.
Jan 10: Sandra Lindsay and her WIP characters.
Jan 11: Shelley Munro and a tour of bedrooms through the ages.
Jan 11: Dany Sirene and her love of Goth characters.
Jan 12: Sarah Madison and her decision to stop competing.
Jan 13: Alix Bekins shares her love of kink.
Jan 14: Janis Susan May on writing one word at a time.
Jan 14: Charlie Cochrane watches movies with hankies at hand.
Jan 15: Megan Derr and the inspiration in fairytales.




Jan 01: luscious_words shares some fabulous icons.
Jan 02: Jordan Castillo Price shares her experience of re-releasing books.
Jan 03: Mara Ismine wonders how important is continuity in fiction?
Jan 04: Jen shares her favourite Rom Com movies.
Jan 05: Karenna Colcroft introduces her unusual werewolf.
Jan 06: Stevie Carroll takes us on a pictorial tour of her favourite locations.
Jan 07: Tinnean quotes Jack Benny on age.
Jan 07: Josie makes a brave leap into a scary sport.
Jan 08: Elin Gregory finds inspiration at every turn.



Check up on: Prior years fun HERE
and The 2012 Guest schedule HERE.

Want to join in but missed the original call? Email me at clarelondon11 AT yahoo.co.uk and I'll happily find you a space
♥

NOTE: most pictures chosen by me and credited where known, others may be used without direct permission, please contact me with any queries/concerns.

****All my posts are being mirrored at Dreamwidth, please feel free to friend me over there as well****