Today's first guest is fellow author Janis Susan May, facing the struggle of every author at some time or another!

~~~~~~~~~~~~~~~~~~~~~~~~~~~~~~~~~~~~~~

Fear and Loathing in 2012
by Janis Susan May/Janis Patterson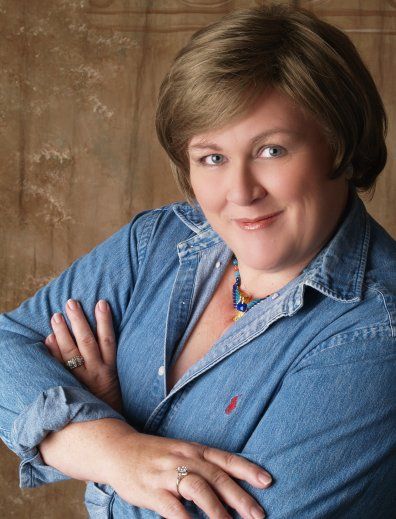 We're now two weeks into 2012 and I'm still dealing with the aftermath of 2011 – no, not a hangover from a wild New Year's party. Then The Husband and I shared a quiet night at home, had a glass of champagne at midnight and looked up at the stars through his new telescope. Beats wild parties all to heck!

I'm talking about fear. Yes, pure, unadulterated fear. You see, the Fairy of Good Things outdid herself in 2011 – I signed contracts for six books – three murder mysteries, two horrors and one traditional gothic romance. Impressive, even if I do say so myself.

But… what do I do now?

2012 is a clean slate. Only two works-in-process waiting, each almost finished, and no contracts waiting to be fulfilled. I can write what I want. And therein lies my terror.
What if I can't match my own standards? Not selling six books in a year – that was a wild ride not to be expected to repeat regularly – but can I write another book of which I can be proud? Even if I do, what if the readers truly loathe it?

These are worries I wrestle with as soon as I finish a book and ready myself to start another, and every time my friends laugh and say, "Of course you can! Just go write the new book."

Easy for them to say. They don't have to sit and face that blank screen and create an entire world out of nothing but their imagination and caffeine.

Some vastly underrated philosopher (I thought it was Ashleigh Brilliant, but someone told me it wasn't) said it best – "Writing is easy. All you do is stare at a blank screen until drops of blood appear on your forehead."

(Insert the sound of slow, steady dripping here.)

Let's face it – a big part of writing is magic. We can plot our story down to every raised eyebrow and heaved sigh, do character charts and interviews, research minutiae until our eyes cross and our notebooks bulge, draw maps and floor plans, then write with all dedication and discipline… and still end up with a dud.

You can't plot, plan, schedule or quantify magic.

So what do I do now?

What I always do.

I write a word.
Then another.
Then another.
Then another.
And repeat as long as necessary.

Some of these words will be garbage. That's okay – I understand and have prepared myself for that. As Nora Roberts says, 'you can fix garbage – you can't fix a blank page.'

I'm just afraid. Not of not finishing a novel, not even of writing an unpublishable novel. I've been at this business long enough to take both those hurdles in a walk. My fear is, what if the magic doesn't happen? What if this time I can't create that special, indefinable spark that takes a pedestrian collection of words into the realm of something special that people will want to read? What if I fail my characters and my world?

My friends laugh and say I've never done that. They say I have this fear every time and it's never happened yet.

Again, easy for them to say.

So, once more I am going bring up that blank screen, say a small prayer, take a heartening gulp of caffeine and type a word. Then another. Then another. Then another. And so on.

Happy new year.



www.JanisSusanMay.com
www.JanisPattersonMysteries.com

The Lure of the Mummy and The Hollow House available now at Carina Press.
Inheritance of Shadows will be out in March 12.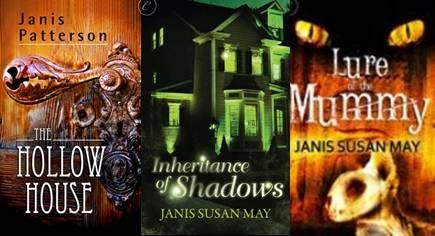 ~~~~~~~~~~~~~~~~~~~~~~~~~~~~~~~~~~~~

FOLLOW the Birthday Blog so far:
Jan 09: Lee Rowan shares her healthy resolution.
Jan 10: Rowena Sudbury and the beauty of a blue moon.
Jan 10: Sandra Lindsay and her WIP characters.
Jan 11: Shelley Munro and a tour of bedrooms through the ages.
Jan 11: Dany Sirene and her love of Goth characters.
Jan 12: Sarah Madison and her decision to stop competing.
Jan 13: Alix Bekins shares her love of kink.

Jan 01: luscious_words shares some fabulous icons.
Jan 02: Jordan Castillo Price shares her experience of re-releasing books.
Jan 03: Mara Ismine wonders how important is continuity in fiction?
Jan 04: Jen shares her favourite Rom Com movies.
Jan 05: Karenna Colcroft introduces her unusual werewolf.
Jan 06: Stevie Carroll takes us on a pictorial tour of her favourite locations.
Jan 07: Tinnean quotes Jack Benny on age.
Jan 07: Josie makes a brave leap into a scary sport.
Jan 08: Elin Gregory finds inspiration at every turn.

Check up on:
Prior years fun HERE and
The 2012 Guest schedule HERE.

Want to join in but missed the original call? Email me at clarelondon11 AT yahoo.co.uk and I'll happily find you a space ♥

NOTE: most pictures chosen by me and credited where known, others may be used without direct permission, please contact me with any queries/concerns.