Today's guest is fellow author Alix Bekins, talking a little about ... kink :).

~~~~~~~~~~~~~~~~~~~~~~~~~~~~~~~~~~~~

Thank you Clare, for letting me babble in your blog, and congratulations on being born! Way to go!

Clare said it was okay if I talked a little bit about kink, and since that's a theme of the story I'm currently writing, it seemed appropriate. (Note: consider this your warning that I'm not always good about TMI boundaries. As in, I blow right past them without even looking.)

When I started reading erotica (not erotic romance, but, you know, "the good stuff"), I started with kink. For me it was a real eye-opener that there were writers exploring all these activities I had only seen portrayed as horrible perversions, exploitation, abnormal psychological urges (ah, the Eighties, how I totally do not miss you). Instead they were writing about spanking and bondage and submission as if it was HOT! And oh boy, did it make me hot. I even decided to try it in real life…

So naturally when I started writing erotica, I started with kink. My first story (Which Shall Never Be Named Or Put On The Internet) was kinky. My first published short story was kinky. Kink is my go-to place for recreational reading. Interestingly, it made me realize that while in my real life, I'm a total switch, in my writing it's the point of view of the dom that I relate to the most.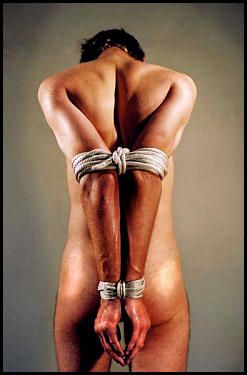 I love shibari, Japanese rope bondage. I love the beautiful bliss on a submissive's face when they are bound tight and secure, embraced with rope (or leather), held snug, right where their dom wants them.

I love the little gasp a sub makes on the first spank. I love when the gasp changes on the fifth or tenth smack, when it starts to really hurt. I love the color their ass cheeks turn, the contrast of red and white. The fragility of human skin.


But what I mostly love is something one of my current characters whispered, in a scene where he is explaining things to his new sub, who volunteered without quite knowing what he was getting into:

"I can tie you up, strap you down, but what really turns me on is that moment when you let go, give into it, enjoy it. It's not that I don't like hurting you, but I like it because you like it – if you didn't enjoy it, neither would I."

I think I'm falling in love with the dom that I'm writing, although I may branch out and write from the sub's POV as well… They came to me as a pirate captain and his new cabin boy, but I wanted a world where "sex slavery" was legal and regulated, so it morphed into an alternate-future/steampunk thing. I keep doing research and then reminding myself that the kink - and the romance that follows - is the important part, not how the airship works. This is what's important: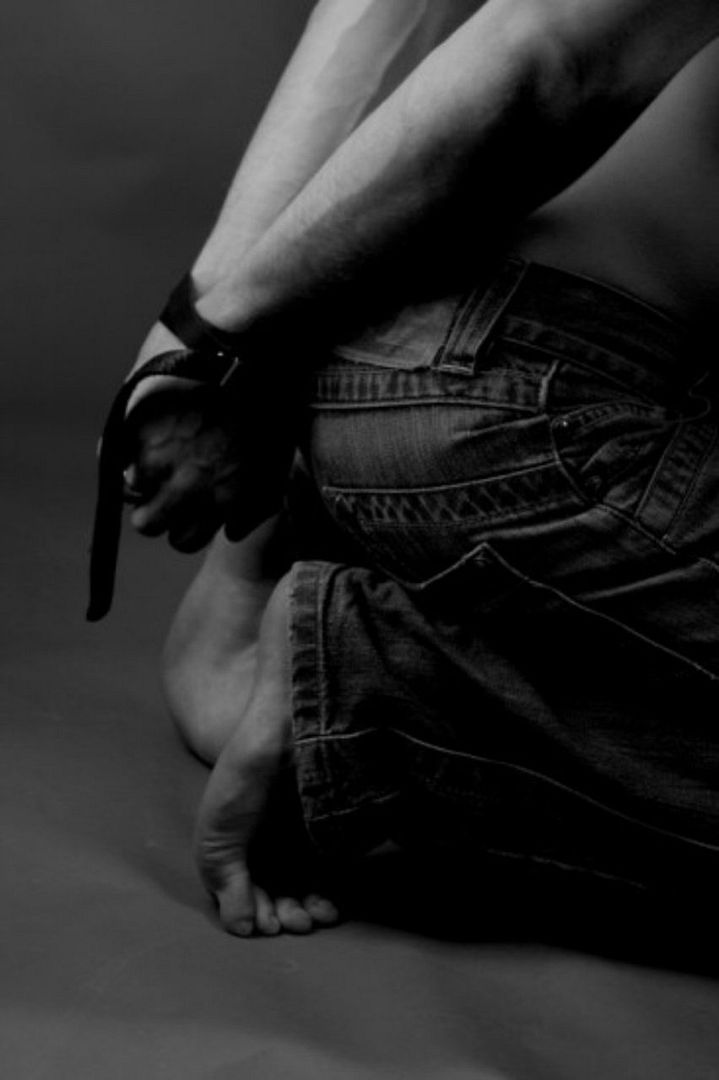 What do you think? Whose POV do you like to read kink from, the dom or sub? What are your favorite kinky stories? What are your bulletproof kinks?

I'll tell you mine, if you tell me yours… ;)
-Alix

Find me:
My Blog
or at facebook
and my Author Page at Dreamspinner Press.


Alix Bekins lives in the coastal mountains of Northern California with her partner and their dog. She's been writing for as long as she can remember in a variety of genres, including fiction, erotica, poetry, and nonfiction and has even managed to get some of it published from time to time.
Sexuality is the cornerstone of her life and work and always has been, through two degrees and several life plans. Her work and writing focus on the themes of self-discovery and coming out, with a healthy dose of kink on the side.
Alix is pretty sure she's the only person in the world who wears a plastic Viking helmet as a thinking cap when she battles writer's block. She always wins.






~~~~~~~~~~~~~~~~~~~~~~~~~~~~~~~~~~~~

From Clare: Like to stretch your writing fingers after Christmas' excesses? Fancy writing something for the visitors this month? It can be anything from a flashfic 3 sentences to a drabble of 100 or so, or even more. Any genre, any theme, any rating, any character(s). Maybe ones you already love, maybe the chance to try on a new character for size.

I'm holding a FREE FICTION DAY on the 28th, so send me new fiction - links to your existing work also welcome! - to clarelondon11 AT yahoo.co.uk and I'll post it all then :).

~~~~~~~~~~~~~~~~~~~~~~~~~~~~~~~~~~~~

FOLLOW the Birthday Blog so far:
Jan 09: Lee Rowan shares her healthy resolution.
Jan 10: Rowena Sudbury and the beauty of a blue moon.
Jan 10: Sandra Lindsay and her WIP characters.
Jan 11: Shelley Munro and a tour of bedrooms through the ages.
Jan 11: Dany Sirene and her love of Goth characters.
Jan 12: Sarah Madison and her decision to stop competing.

Jan 01: luscious_words shares some fabulous icons.
Jan 02: Jordan Castillo Price shares her experience of re-releasing books.
Jan 03: Mara Ismine wonders how important is continuity in fiction?
Jan 04: Jen shares her favourite Rom Com movies.
Jan 05: Karenna Colcroft introduces her unusual werewolf.
Jan 06: Stevie Carroll takes us on a pictorial tour of her favourite locations.
Jan 07: Tinnean quotes Jack Benny on age.
Jan 07: Josie makes a brave leap into a scary sport.
Jan 08: Elin Gregory finds inspiration at every turn.

Check up on:
Prior years fun HERE and
The 2012 Guest schedule HERE.

Want to join in but missed the original call? Email me at clarelondon11 AT yahoo.co.uk and I'll happily find you a space ♥

NOTE: most pictures chosen by me and credited where known, others may be used without direct permission, please contact me with any queries/concerns.