Today's guest is fellow author Sarah Madison with a touching story about caring for her horse and the impact on her life as a writer.

~~~~~~~~~~~~~~~~~~~~~~~~~~~~~~~~~~~~


Sometimes You Row Against the Current, Sometimes You Drift by Sarah Madison

I almost lost my horse this past Christmas.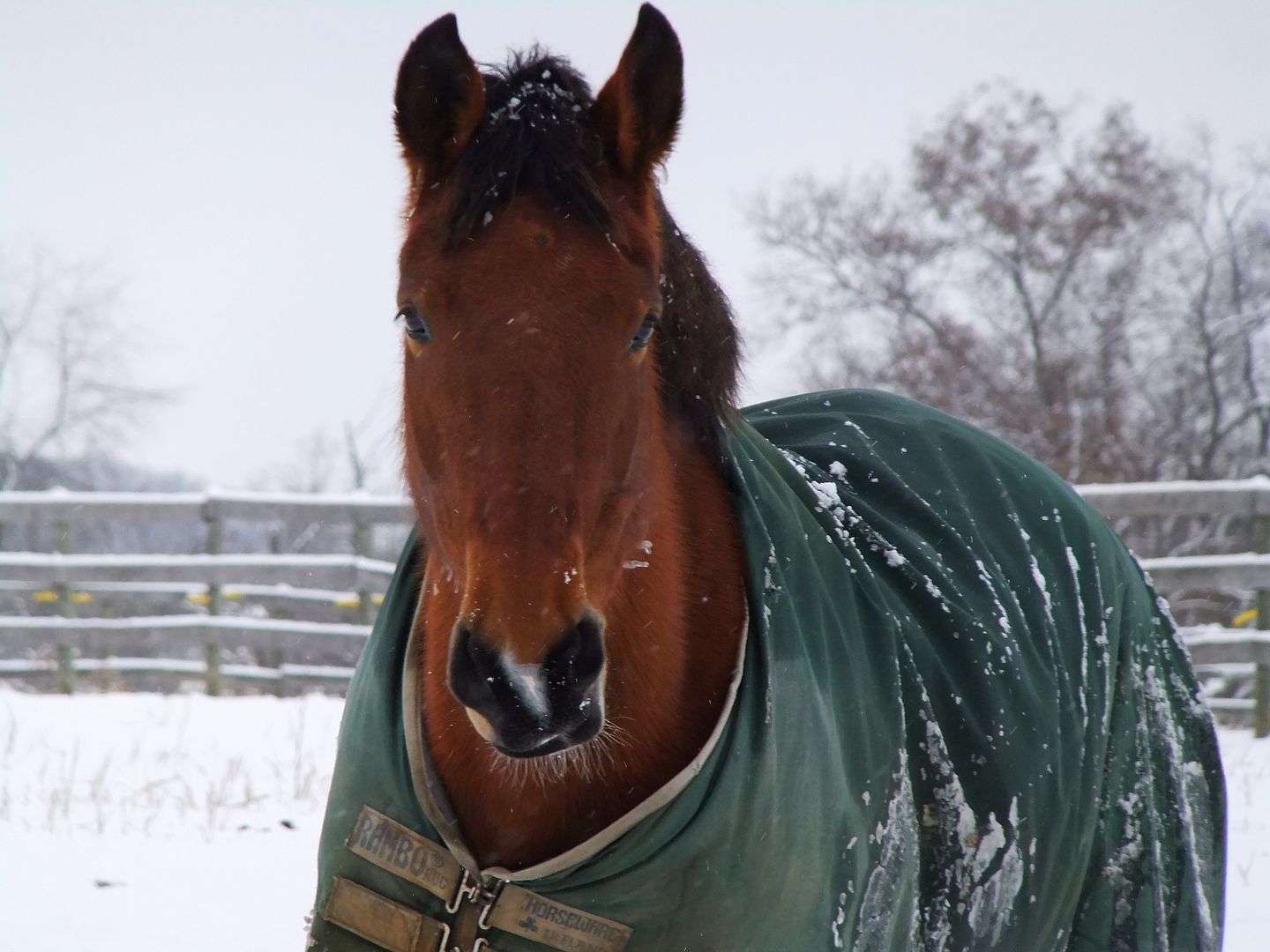 For those of you who do not know, Kenya is the mare I raised from a foal to be my competition horse—I compete in the equine sport of eventing.

Or, at least, I used to. When I retired my old gelding (still around, fulfilling his role as a lawn ornament at the ripe old age of twenty-six), I decided to raise my next competition horse from the ground up. I selected her parents, I saved her ultrasound pictures, I was there the long night of her birth. I placed my hands on her within the hour of her delivery, imprinting her to me in a lifelong bond. As she grew from wobbly baby to resemble the Moose that became her nickname, I taught her the basics of groundwork, how to jump, and how to go in a frame. And though, at times, changing her momentum was a bit like turning the Titanic before it hit the iceberg, she learned to read my cues. We can communicate, not with words, but with reins and leg pressure, with ears and a swishing tail.

Somehow, we never really made it to the show ring. First, there was the colic surgery in 2004, in which she torsed her colon and almost died. Few horses survive colic surgery, and at least fifty percent of survivors die within the next year from complications. She beat the odds, and came back into full work, only to have me drop out of sight for nearly five years serving as a caretaker to my father, who had cancer and dementia.

When I finally came back to riding, it was with the intention of bringing Kenya fully into the sport and showing everyone else what a marvelous creature she was. I quit my job and took another for far less pay so I could be closer to her. I worked hard to bring us both back to competition fitness. I even participated in a clinic held by an Olympic coach—the same man whose books I'd used to teach her to jump all those years ago.

Life had its little laugh again and years passed in which we were lucky if we made it to one event a season.

Earlier this year, I made the decision to retire her from showing. This was a big deal in many ways. It had been my goal for over fifteen years and I'd made important life decisions based on it. However, she was no longer staying sound enough for competition and I had a choice: keep trying and burn her up sooner, or quit now and continue to enjoy her for as long as I could.

Though it took several months to come to a decision, in the end, it wasn't a hard choice. I no longer had the time, energy, or finances for the serious show career. I couldn't afford to take a day off of work to prep her and the equipment. It was no longer a thrill to get up at 4:30 AM to load her into the rig and drive to the show grounds, or spend the day in the blazing sun, sweating in my black wool jacket. Wondering if I was going to get a quiet, obedient ride or if I was sitting on a powder keg of dynamite and the fuse was burning. It was no longer fun to come home sunburned and with heat exhaustion, only to have to spend the next day cleaning and putting everything way…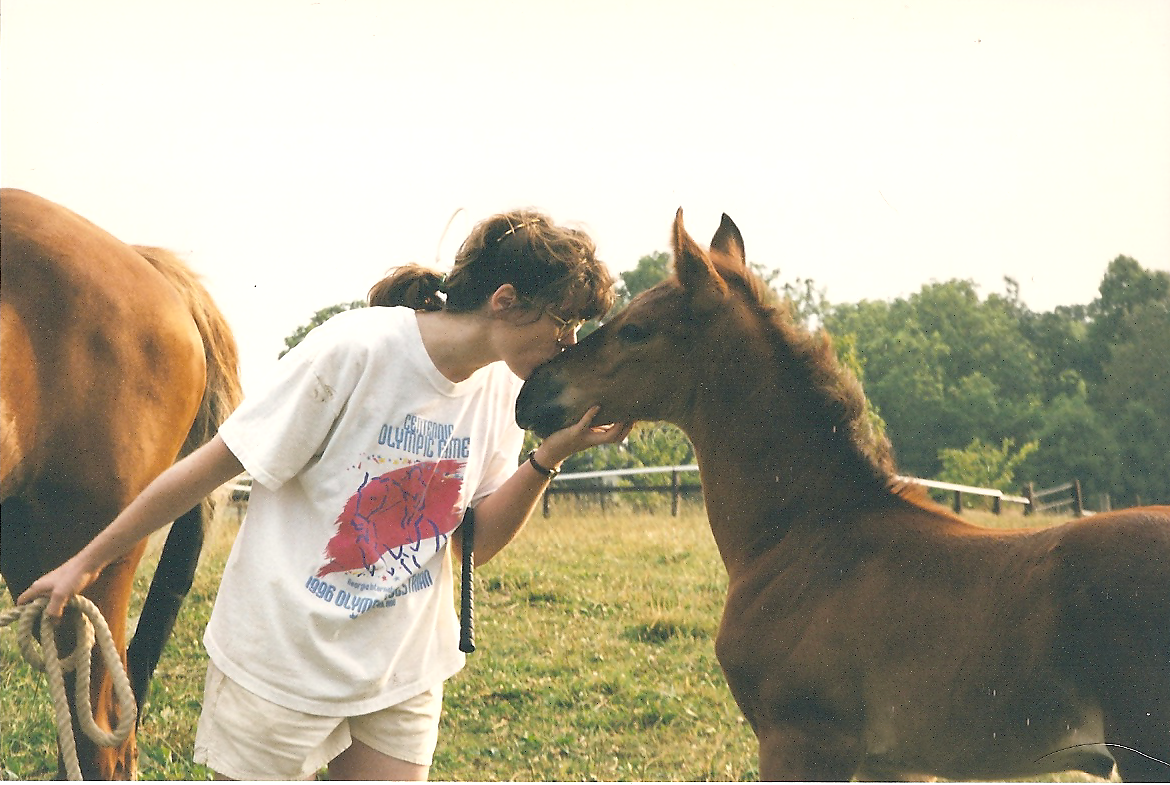 It occurred to me I didn't need to show her to enjoy her. I didn't need to prove to the world that she could do first level dressage, and jump a four by four foot oxer with ease. I knew she could do these things. It was enough.

Two weeks before Christmas, she choked on her grain. She developed aspiration pneumonia as a result. She didn't respond to the initial antibiotic chosen, and a week before Christmas, we could see pleural effusion on the ultrasound. She would cough so hard—a deep, bone-jarring cough—that she would stamp her feet afterward in pain. There is nothing so pathetic as a sick horse. There is something so visually wrong in seeing a great, magnificent creature brought to such a level of distress.

We started a combination of two different antibiotics, requiring multiple injections each day. Her fever dropped, her appetite improved, the cough eased. But then she developed severe reactions to one of the antibiotics—her chest swelled up like a basketball and she was so painful she could only shuffle her feet. It was both freaky and heartbreaking.

On Christmas Day, I went out to the barn to give her the final round of antibiotic injections. As I walked out to the paddock with her bucket of grain in hand, she threw herself into the air like an absolute booger, and went floating off across the pasture with a perfect, show quality passage. She was difficult to catch and pissy with the new gelding on the farm, and I was never so happy to see both bad behaviors in my life. Merry Christmas, me!

I had a lot of time to think these past few weeks. Time where I walked over frost-covered fields with a flashlight to catch the big bay mare. Time where I stood beside her, watching her eat, so I could give her the medications she needed when she was done. Time when I stood at the gate, listening to coyotes howl, and staring up at the night sky full of stars.

There is a depth to a cold winter's sky that you don't get at any other time of year. The stars themselves are layered, as though someone has cast a fistful of diamonds of all sizes into folds of black velvet. The air is so cold it hurts to breathe, and yet the cleanness of it makes you feel alive. Venus stands out like a brilliant beacon. Star Light, Star Bright. First Star I see tonight. I wish that Kenya might live.

I came to a realization about my writing these past few weeks. I'd been struggling with a bit of writer's block, and I'd been doing the things people do to work through it. I realized that the things I was being told I needed to do in order to be successful were the things that was hampering my ability to write. This took me back to defining 'success', and I thought about my decision to stop competing Kenya.

I am realistic about my writing ability. I never expected it to make me a household name. I am a middle-aged, straight woman extrapolating from life experiences to write M/M erotic romances. Yeah, no Nora Roberts here! I never expected it to allow me to stop working. I did start counting on it to pay the bills, however. Once I began doing that, I put such pressure on it to 'succeed' that I stripped all the joy and fun out of it for me. That's why I've been struggling to write recently.

So I have decided to 'stop competing'. I will write from my heart first, writing the stories that I want to tell. If they get accepted by a publisher, hooray for me. If you as readers buy them, then maybe the quarterly royalty check will pay for a set of Kenya's shoes. But don't expect to see me a lot on Twitter, or Facebook, or making the blog rounds any more. I'm meeting my obligations there and then spending my time where I really want to be: riding my horse and writing my stories.



*****



Bio: Sarah Madison is a veterinarian with a busy practice, a great boyfriend, a big dog, and an even bigger horse. When she is not talking cats down out of the ceiling or convincing the Rottweiler that he really needs to take his pills, she is writing stories that make her happy. Hopefully they will make you happy too.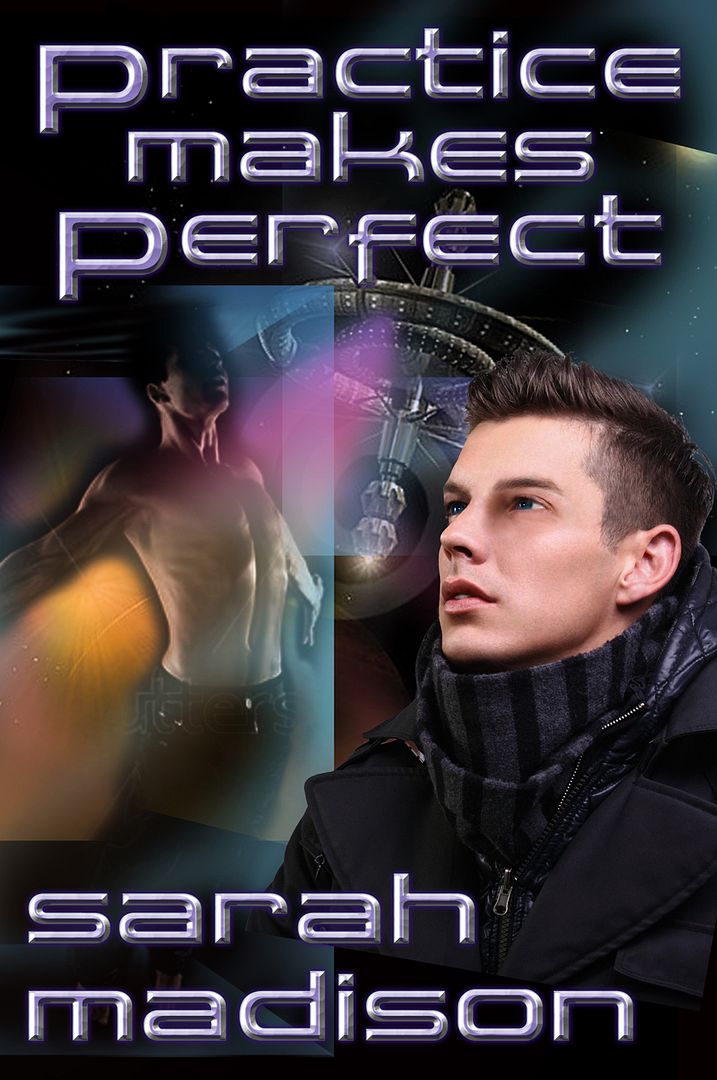 Her latest release is Practice Makes Perfect

Blurb: The now-extinct Brill gifted mankind with the technology of space travel, but the implacable Swarm is determined to wipe out all humans from the face of the universe. But the human race won't give in so easily. On board the spaceship Fearless, a team led by Dr. Rhys Aubrey and Major Jim Tanner is tasked with developing technology for the fight and making new allies for whatever edge they can get.

Every day the Fearless ventures forth to new worlds and faces challenges that forge strong bonds of friendship among the crew—and perhaps something more between Rhys and Jim. In a life filled with danger and trouble around every corner, are Rhys and Jim ready to risk their hearts too?

Her website / Email akasarahmadison@gmail.com / Author Page at Dreamspinner Press.





~~~~~~~~~~~~~~~~~~~~~~~~~~~~~~~~~~~~

From Clare: Like to stretch your writing fingers after Christmas' excesses? Fancy writing something for the visitors this month? It can be anything from a flashfic 3 sentences to a drabble of 100 or so, or even more. Any genre, any theme, any rating, any character(s). Maybe ones you already love, maybe the chance to try on a new character for size.

I'm holding a FREE FICTION DAY on the 28th, so send me new fiction - links to your existing work also welcome! - to clarelondon11 AT yahoo.co.uk and I'll post it all then :).

~~~~~~~~~~~~~~~~~~~~~~~~~~~~~~~~~~~~

FOLLOW the Birthday Blog so far:
Jan 09: Lee Rowan shares her healthy resolution.
Jan 10: Rowena Sudbury and the beauty of a blue moon.
Jan 10: Sandra Lindsay and her WIP characters.
Jan 11: Shelley Munro and a tour of bedrooms through the ages.
Jan 11: Dany Sirene and her love of Goth characters.

Jan 01: luscious_words shares some fabulous icons.
Jan 02: Jordan Castillo Price shares her experience of re-releasing books.
Jan 03: Mara Ismine wonders how important is continuity in fiction?
Jan 04: Jen shares her favourite Rom Com movies.
Jan 05: Karenna Colcroft introduces her unusual werewolf.
Jan 06: Stevie Carroll takes us on a pictorial tour of her favourite locations.
Jan 07: Tinnean quotes Jack Benny on age.
Jan 07: Josie makes a brave leap into a scary sport.
Jan 08: Elin Gregory finds inspiration at every turn.

Check up on:
Prior years fun HERE and
The 2012 Guest schedule HERE.

Want to join in but missed the original call? Email me at clarelondon11 AT yahoo.co.uk and I'll happily find you a space ♥

NOTE: most pictures chosen by me and credited where known, others may be used without direct permission, please contact me with any queries/concerns.