I'm lucky to have a few guests over this weekend, and the first up is fellow author Tinnean - and I'm excited to say - a January birthday girl, like me!!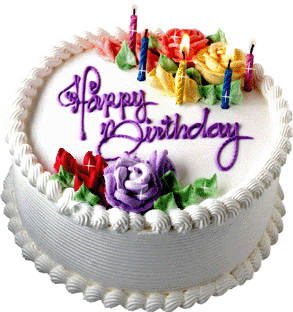 And maybe not surprisingly, that's the topic of her post :). Let's meet her, and her most recent characters.






~~~~~~~~~~~~~~~~~~~~~~~~~~~~~~~~~~~~

Let's talk about birthdays.

Today is January 7th.

On this day were born:

Charles Addams (1912) - creator of the Addams Family
William Peter Blatty (1928) - author of The Exorcist
Nicholas Cage (1964) actor
David Caruso (1956) - actor
Katie Couric (1957) – talk show host
Linda Koslowski (1958) - actress, Mrs. Crocodile Dundee
Butterfly McQueen (1911) - actress who don't know nuthin' 'bout birthin' babies!
Terry Moore (1928) – actress - 'sister' of Mighty Joe Young
Alan Napier (1903) - Batman's Alfred!
Paul Revere (1938) – of Paul Revere and the Raiders, not the silversmith

And me.

No, no, no birthday wishes please. I try to forget the number of years that have rolled on by. It used to be that I was the youngest in all my places of employment, and so age didn't matter to me. As time went on and I grew older, however, my coworkers became younger. So did the moms of the kids my kids went to school with. This became something of a family joke.

I don't know how many of you remember Jack Benny, but I've taken a page from his book: I'll be 39 until they're lowering me into the ground or putting my urn on a shelf, I haven't quite decided which yet.

Well, that was morbid, to say the least, so suppose I bring the topic around to a couple of my characters?

Mark Vincent and Quinton Mann made their appearance last month in No One Should Be Alone, a part of Dreamspinner's 2011 Advent Calendar. Now, this takes place in an alternate reality of the Spy vs. Spook universe. Things there are just the teensiest bit different – no more WBIS, Mark recruited by the CIA. (and let me tell you, he was *not* happy!) We'll see them again this March in Houseboat on the Nile, which is book 1 in the Spy vs. Spook series. In both realities, Mark is turning 40. However, the WBIS has this stringent policy of retiring all agents from the field at the age of 35; Mark has no intention of going along with that, and so he's cooked the books. (and you did *not* hear that from me!) His date of birth on file is 7/4/66; in reality it's 2/25/62.

As an aside, I chose that date because it's a friend's birthday, and Mark and Quinn first appeared in a story for her. ;-)

Quinn's birthday is 2/12/65. I gave him Lincoln's birthday, because it always bothered me that no one famous was born on my birthday.

Well, surprise!

So I guess January 7 isn't such a bad day for a birthday. :-)

Buy Link for No One Should Be Alone: HERE

BLURB: Mark Vincent has had enough. After his old cover ops organization is disbanded, he's relegated to the CIA, where his career is slowly being strangled to death by conspiracy and apathy. Come New Year's Day, he plans to be out of there, only… the one partner he ever wanted to keep is having a drink with him in a smoky bar, and something about Quinton Mann is suggesting he's not as straight as Vincent first thought. Quinn has been hiding his attraction to Mark for some time now, sure that exposing his feelings to his partner would only get him a laugh and a load of trouble. But a quiet showdown on a snowy street might change the intel they have on each other—for the better.

************

Tinnean has been writing since the third grade, where she was inspired to try her hand at epic poetry. Fortunately, that epic poem didn't survive the passage of time; however, her love of writing not only survived but thrived, and in high school she became a member of the magazine staff, where she contributed a number of stories.

It was with the advent of the family's second computer—the first intimidated everyone—that her writing took off, enhanced in part by fanfiction, but mostly by the wonder that is copy and paste. While involved in fandom, she was nominated for both Rerun and Light My Fire Awards. Now she concentrates on her original characters.

A New Yorker at heart, she resides in southwest Florida with her husband and two computers.

Ernest Hemingway's words reflect Tinnean's devotion to her craft: "Once writing has become your major vice and greatest pleasure, only death can stop it."

She can be contacted at tinneantoo@gmail.com, and can be found on Live Journal and on Facebook. If you'd like to sample her earlier works, they can be found at http://www.angelfire.com/fl5/tinnssinns/Welcome1.html.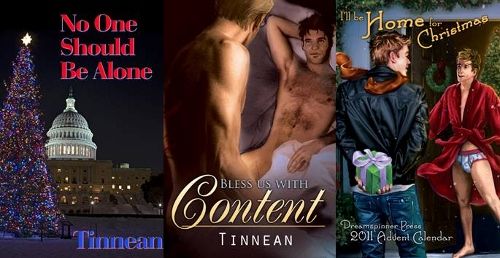 ~~~~~~~~~~~~~~~~~~~~~~~~~~~~~~~~~~~~

From Clare: Like to stretch your writing fingers after Christmas' excesses? Fancy writing something for the visitors this month? It can be anything from a flashfic 3 sentences to a drabble of 100 or so, or even more. Any genre, any theme, any rating, any character(s). Maybe ones you already love, maybe the chance to try on a new character for size.

I'm holding a FREE FICTION DAY on the 28th, so send me new fiction - links to your existing work also welcome! - to clarelondon11 AT yahoo.co.uk and I'll post it all then :).

~~~~~~~~~~~~~~~~~~~~~~~~~~~~~~~~~~~~

FOLLOW the Birthday Blog so far:
Jan 01: luscious_words shares some fabulous icons.
Jan 02: Jordan Castillo Price shares her experience of re-releasing books.
Jan 03: Mara Ismine wonders how important is continuity in fiction?
Jan 04: Jen shares her favourite Rom Com movies.
Jan 05: Karenna Colcroft introduces her unusual werewolf.
Jan 06: Stevie Carroll takes us on a pictorial tour of her favourite locations.

Check up on:
Prior years fun HERE and
The 2012 Guest schedule HERE.

Want to join in but missed the original call? Email me at clarelondon11 AT yahoo.co.uk and I'll happily find you a space ♥

NOTE: most pictures chosen by me and credited where known, others may be used without direct permission, please contact me with any queries/concerns.