Today's guest is the author Jaime Samms, known on Live Journal as
dontkickmycane. As her portfolio and popularity grow steadily, she stops to ask: how well does sweet romance sit with our male/male genre?





Bio: With most of the hours in the day taken up by a part time job and the full time occupation of raising and schooling two kids, writing is somewhat of an indulgence, but it's the indulgences that keep us sane, right? When not otherwise occupied, like most writers, reading is my relaxation method of choice, and you can find links to reviews at Dark Diva Reviews to let you know what I liked (and occasionally, what I didn't). And just in case there are an extra few minutes in the day, I also help out the admin team at a writer's critique group: Dreaming in Ink. After all, idle hands and all that.

Jaime's website: http://jaime-samms.net/
Jaime's blog: http://jaimesamms.blogspot.com/



~~~~~~~~~~~~~~~~~~~~~~~~~~~

Sweet!


Or not.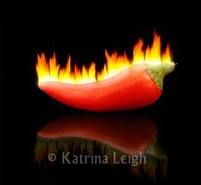 I've been told by people who know much more than I about these things that m/m romance can't be sweet. Without a healthy dose of Hawt sex, you're left with a less effective story. Hmmm.

The real questions is can a romance between men be told--with or without detailing every sex act--and still be sweet? Or is that just a construct we female writers created because that's what we want? We want the romance and the hot sex. Yeah baby. Gimme my cake, and gimme my fork, cause I'm eating that sucker too!

My opinion, which might be obvious, after the orgy of cake eating, is that yes, men can be madly in lust with each other, and their love story can still be sweet.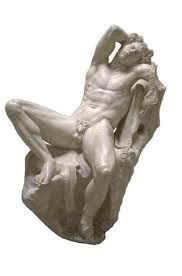 I give you Andrew Grey's writing as an example. I'm currently in the middle of Children of Bacchus.
Who knew satyrs could be so bloody romantic. And I'm told that isn't even his sweetest romantic effort.
I don't know that I write as sweet as all that, but I do dose my guys pretty liberally with a tender side and as far as I'm concerned, they come by it honestly. I know more than a few guys in my life who don't speak up a lot about how they feel, but they do convey it in other ways. Don't ever tell any of them they're sweet, though. They'll just grunt at you and wander off to do something suitably manly.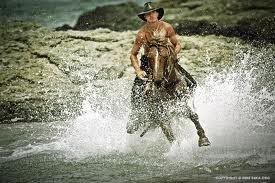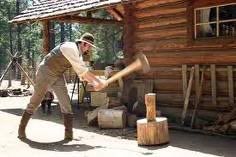 What does everyone think? Does too much tender spoil your enjoyment of a good m/m romp? How realistic do you really want these fantasy guys? Really?



~~~~~~~~~~~~~~~~~~~~~~~~~~~~~~~~~~~



AND JUST FOR FUN, A FICTION PROMPT CALL...!!

Like to stretch your writing fingers after Christmas' excesses? Take the prompt "A NEW RESOLUTION" and write something for the visitors this month. It can be anything from a flashfic 3 sentences to a drabble of 100 or so, or even more. Any genre, any theme, any rating, any character(s). Maybe ones you already love, maybe the chance to try on a new character for size.


I'm holding a FREE FICTION DAY on the 28th, so send me new fiction - links to your existing work also welcome! - to clarelondon11 AT yahoo.co.uk and I'll post it all then :).

♥


~~~~~~~~~~~~~~~~~~~~~~~~~~~~~~~~~~~~

Follow this month with Clare - and the goodies so far:

JAN 15: Favourite worldwide travel with
cdn_tam.
JAN 16: 10 cautionary tales from ZA Maxfield!
zamaxfield.
JAN 17: The business/pleasure balance of writing from
libby_drew.
JAN 18: Why M/M? And who wants to know? from
jordan_c_price.
JAN 19: What makes fiction short and sweet for
jenre.
JAN 20: The pursuit of beautiful things by
wrenboo.
JAN 21: Bawdy and brazen humor in the new release from Rick R. Reed.



JAN 08: A great new novel and sequel from
mickieashling.
JAN 09: Fiction and beautiful illustrations from
essayel.
JAN 10: Forthcoming menage release from
lc_chase.
JAN 11: Fabulous mix of SF and erotic romance from Sloane Taylor and Robert Appleton.
JAN 12: Follow the bizarre photographic history of Wind in Hair Guy with
egret17.
JAN 13: When only your family understands the joke, with
charliecochrane.
JAN 14: A top 10 of gay books you should read from
erastes.



JAN 01: A FREE short from me, revisiting Nic and Aidan from Sparks Fly.
JAN 01: Delicious m/m icons from
luscious_words.
JAN 02: Why I want to be a Bond villain! by
chrissymunder.
JAN 03: The world of inspiration between 'historical' and 'contemporary' with
stevie_carroll.
JAN 04: Some fascinating Swedish proverbs from
1more_sickpuppy.
JAN 05: A round-up of a great year just gone from
angelasstone.
JAN 06: The countryside and history that inspires author
sandra_lindsey.
JAN 07: The challenge of trying to balance edits, with
diannefox and
anahcrow.


~~~~~~~~~~~~~~~~~~~~~~~~~~~~~~~~~~~~

Check up on the original post and the Guest Schedule for January HERE.

Want to join in but missed the original call? Email me at clarelondon11 AT yahoo.co.uk and I'll happily find you a space ♥