Today's guest is avid reader, blogger, and wondrous LinkMistress Chris of the blog Stumbling Over Chaos.
*prods you* Subscribe NOW to find out what's going on in the world of fiction and fun! And she also offers regular contests for FREE new fiction downloads :).

Ever run your gaze over a line of book covers and done a double take? Ever wondered why that guy in the hero's arms looks so darned familiar? Chris runs an amusing series called Adventures in Stock Photography where she exposes (unintentional pun, despite the torso covers) the most popular, most accommodating, most flexible (!), most used-n-abused stock photo models.

Once upon a time...

I had a cover I adored (well, I still do LOL). This man is Maen of Branded to the life - the strong muscular body and superb pecs; the determined gaze that reflects his personal courage, honour and integrity; the hint of protectiveness towards his younger lover Dax and the shade in his eyes of his innate, yet carefully controlled sensitivity... Oh, and *extra delight*, the simple gold earring, the badge of his rank as a perfect and loyal Gold Warrior.

*sighs happily*

And then ... Chris started to post some other covers. With amusing commentary, fond admiration and a good dose of tongue-in-cheek. And with that same, rather-too-accommodating model! What's that all about, I thought, pouting? But then I had to laugh. And have gone on laughing, as she's featured several popular models the same way. I know I have over 25 examples so far of "Maen's" path through book-cover-land, and I suspect Chris has many, MANY more :).

Sit back and enjoy a fun taste of that journey! :)


~~~~~~~~~~~~~~~~~~~~~~~~~~




I used to internet date. Now I read blogs instead. Knitting, reading, bicycling, and cat parenting. It's a wild life.

Welcome to another edition of the Misadventures in Stock Photography! I'm sure we all remember Wind-in-Hair Guy (WiHG), right? Wait, what?! You haven't heard of the Misadventures in Stock Photography, much less Wind-in-Hair Guy?!

Um. Well. That's rather embarrassing, isn't it?

I started the Misadventures in Stock Photography over a year ago and it's since become a regular Monday feature on my blog. Initially, I would just post examples (usually ebook covers) of cover models being used over and over and over. At some point, I started writing strange little narratives using the book titles. You can hover your mouse over each image to see the title as I used it in my narrative.


Shall we begin? Keep an eye out for Photoshop misuse - you'll see a hairstyle change and a complete body change!



, once famed as
, had become ensnared in a
while taking a break to read
. As a result, he was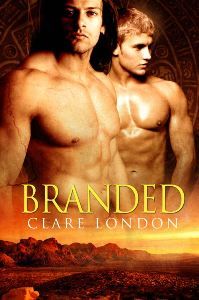 by
when he admitted, "
."
The end.
If you'd like to see more of WiHG, he's been in two previous (and longer) Misadventures.
~~~~~~~~~~~~~~~~~~~~~~~~~~~~~~~~~~~

AND JUST FOR FUN, A FICTION PROMPT CALL...!!

Like to stretch your writing fingers after Christmas' excesses? Take the prompt "A NEW RESOLUTION" and write something for the visitors this month. It can be anything from a flashfic 3 sentences to a drabble of 100 or so, or even more. Any genre, any theme, any rating, any character(s). Maybe ones you already love, maybe the chance to try on a new character for size.

Depending on how many (if any!) contributions we get, I'll post them during the month or all in the last week. Just send them in to me at clarelondon11 AT yahoo.co.uk and we'll go from there :).

♥


~~~~~~~~~~~~~~~~~~~~~~~~~~~~~~~~~~~~

Follow this month with Clare - and the goodies so far:

JAN 08: A great new novel and sequel from
mickieashling.
JAN 09: Fiction and beautiful illustrations from
essayel.
JAN 10: New menage release from
lc_chase.
JAN 11: Fabulous mix of SF and erotic romance from Sloane Taylor and Robert Appleton.


JAN 01: A FREE short from me, revisiting Nic and Aidan from Sparks Fly.
JAN 01: Delicious m/m icons from
luscious_words.
JAN 02: Why I want to be a Bond villain! by
chrissymunder.
JAN 03: The world of inspiration between 'historical' and 'contemporary' with
stevie_carroll.
JAN 04: Some fascinating Swedish proverbs from
1more_sickpuppy.
JAN 05: A round-up of a great year just gone from
angelasstone.
JAN 06: The countryside and history that inspires author
sandra_lindsey.
JAN 07: The challenge of trying to balance edits, with
diannefox and
anahcrow.


~~~~~~~~~~~~~~~~~~~~~~~~~~~~~~~~~~~~

Check up on the original post and the Guest Schedule for January HERE.

Want to join in but missed the original call? Email me at clarelondon11 AT yahoo.co.uk and I'll happily find you a space ♥

NOTE: most pictures chosen by me and credited where known, others may be used without direct permission, please contact me with any queries/concerns.