Clare: Welcome to the middle of December, and for those who celebrate, the mid-point of the Holiday frenzy.

Chrissy: How are you enjoying that White Christmas so far?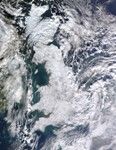 Clare: London's unexpected snowfall is quite beautiful to look at, but as regards travel? Hideous!

Chrissy: I could sing carols to you if it would help your mood?

Clare: *blinks hard* I'll pass. I don't know about your December, but at my house there's always a rush of friends, family, and social events that are desired (and not so much) to attend to. All tossed into the pressure cooker of end of year responsibilities at work and FOUR close family birthdays to celebrate :).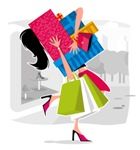 Chrissy: Luckily, we have The Clare and Chrissy Show to distract us from all of this.

Clare: *Phew* on that. *Wink*.

Chrissy: We tossed about quite a few topics for our last post of the year, and decided to focus on one aspect of the holiday season we all have run into a time or two before.

Clare: The All Important Gift.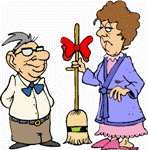 Chrissy: Or at least, the worst gift.

Clare: bwhahahaha.

Chrissy: If the vast amount of pressure presented by retailers in their advertisements are to be believed there's a lot riding on a simple gift choice.

Clare: You mean, there IS no Perfect Gift? *rips up Xmas shopping list*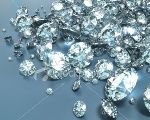 Chrissy: Everyone has their own idea of what makes the "perfect gift". It's a tangled web of personal preference and social expectations. Quantity versus quality. Jewelry vs. clothing. From those who love to give or receive gift cards with a cash value, to those who would contemplate divorce if their significant other dared to hand them an envelope and said "have at it".

Clare: There are some who don't do gifts at all. Choosing instead to spread their holiday cheer throughout the community with deeds of service.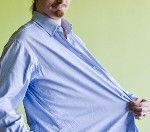 Chrissy: Whatever the tradition in your household there's one facet of gift giving we've all experienced. The badly chosen, or poor gift. Otherwise known as the WTF? Gift.

Clare: We'll share a few of ours, then we'd love for you to share a few of yours. Mention no names, please, and remember this is in light-hearted jest, not a chance to stab back at some hated relative, or offend some well-meaning but style-deprived friend.

Chrissy: *trash cans the sister-in-law story* Ahem, and not that we're trolling for last-minute gift ideas of our own. I'm quite sure both Clare and I are on top of this holiday thing. Right?

Clare: Holiday thing? Speak for yourself. *mutters* *unravels previously ripped-up shopping list*.

Chrissy: I have a girlfriend who uses the after-Christmas sales to work on her next year's Gift List. She leaves me speechless in awe. I think of her every December 23rd when I'm circling the aisles in my favorite, 24 hour drug store seriously contemplating that $9.99 electric can opener as a gift idea.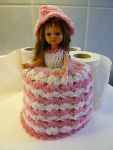 Clare: No! Don't tell me you've actually done that?

Chrissy: Be nice or I'll return the Snuggie and Clapper I bought for you this year. *Sniffs* Besides, it was a better option than the personal, nose-hair groomer.

Clare: And all those things we Brits say about US TV adverts... Yeppers. TRUE. Though, sadly, I quite fancy one of those Snuggie things...

Chrissy: There's a certain mystery behind a really good (or bad) WTF? Gift. The eternal question of what were they thinking?

Clare: Yes, friends, I got one of these toilet roll covers, one year. I mean, what's that all about? *sigh*

Chrissy: Imagine the asthmatic when faced with a gift box full of scent guaranteed to bring on a bout of wheezing. The vegetarian left with a lapful of smoked salmon.

Clare: The voluptuous and lovingly-curved daughter-in-law faced with a size 2 petite jumper when she gave her size as a 2x.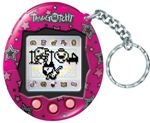 Chrissy: One of my favorite WTF? Gifts moments was watching a friend unwrap a Tamagotchi. Do you remember those? They were small, digital pets on a key chain. You were supposed to push buttons at various times to feed and walk them and help them grow through various stages. Cute and highly desired in 1996 if you were a teenage girl. Not so welcome if you happened to be a 44-year old male. All I can say is that to this day if you want to hear a ranty-mcRant just ask him about that gift.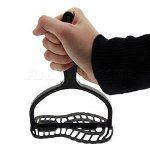 Clare: Those moments stay in the memory, don't they? (yes, I got one of these potato mashers, too, before you ask if it's some kind of perverted sex toy...). When all I ever really wanted was....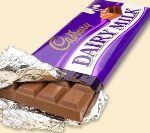 Chrissy: Chocolate? Rose wine? More e-books? A new coat? A new outfit?

Clare: A new body, more like...LOL. Maybe this article will give us all some new ideas, whether for good or bad: 10 Best Gift Ideas for Bloggers.

Chrissy: *temporarily speechless at the ideas therein and vaguely creeped out by the graphic used*




Clare: So to finish, I'd just like to announce that I HAVE found The Perfect Gift ... and here it is! Yes, kids, they are indeed chocolate shoes!! *mwahahaha*

Chrissy: *pets Clare* It's all the snow, you know. She's not used to it over there. She'll be okay by New Year...

Clare: *munching on the last word*.


So what were some of your favorite WTF? Gift moments over the years? Did you receive anything that can top Clare's toilet paper roll cover? Did you spend weeks searching for the perfect gift and have it received with less than sparkling enthusiasm? What are your thoughts on gift cards? Are they everything you've hoped for or just a sign of laziness?

Everyone who comments to this post will be entered in our random drawing with two lucky winners receiving their choice of a free eBook download from any one of the Clare and Chrissy entries in this year's Dreamspinner Press 2010 Advent Calendar. Winners to be announced in our next, monthly post.

November Swag Winner:
luscious_words - Congratulations! Please email Chrissy at chrissymunder@yahoo.com with your snail mail address to receive your goodies.

Heads up for January! Clare and Chrissy are taking a break – and spending our commas over at the third annual Clare London Birthday Blog. Look for us again in February.

And finally, should it come down to the wire and you still haven't come up with that special gift - there's always the ultimate fallback:

WARNING: clip is not safe for work!




Missed any of our posts? Follow the 'sticky' post for these rambles of ours HERE.




Here's Chrissy! website // blog.




Here's Clare! website // blog.