Today I'm welcoming author
jl_merrow
to the blog. As well as celebrating her new release
Wight Mischief
with us, she's taking us on a rather cheeky trip around one of our British traditions - the seaside postcard!
ENJOY ♥
*****
Getting Saucy at the Seaside
There is a wealth of traditions attached to the British seaside holiday: sand in the sandwiches; wasps in the ice cream; and getting burnt to a fetching shade of lobster. But today I'm going to talk about the Saucy Seaside Postcard.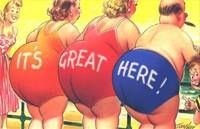 Some of the, ahem, larger-than-life characters depicted in a typical seaside postcard.
Perhaps surprisingly, cards such as this first appeared in 1910, but they didn't become really popular until the 1930s.
Nudist camps were a popular target: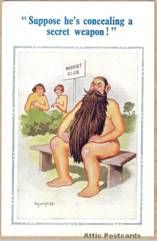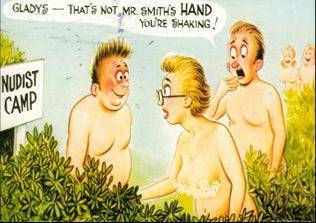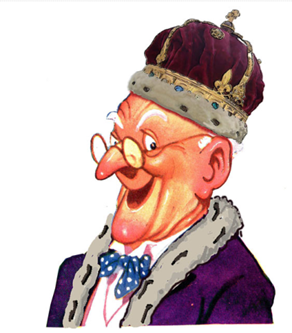 King of the saucy postcard was Donald McGill—and apparently he knew it; here's a self-portrait: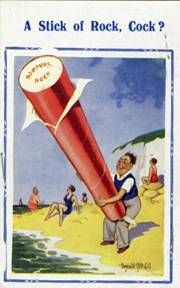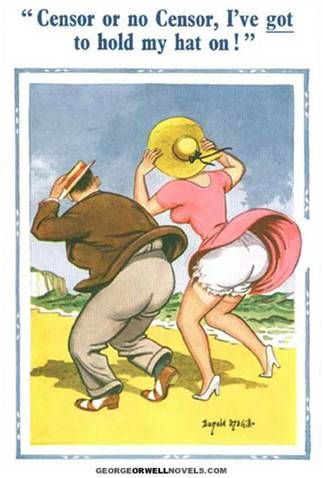 << This 1950s shocker resulted in a prosecution for obscenity for poor old Mr McGill (he was in his seventies at the time). It seems he managed to keep a sense of humour about the whole thing, though >>
...unlike George Orwell, who in 1941 wrote a somewhat dry essay on the subject of saucy postcards, which sends out rather mixed messages – "Their whole meaning and virtue is in their unredeemed lowness... and I for one should be sorry to see them vanish." (
http://georgeorwellnovels.com/essays/the-art-of-donald-mcgill/
)
Donald McGill's work has now been honoured with a museum in Ryde, Isle of Wight.
**********
Wight Mischief
blurb:
A stranger could light up his world...or drive him deeper into darkness.
Will thinks a camping trip with his friend-with-benefits Baz will be a fun break from his usual job as a personal trainer. But the trip turns into a rollercoaster ride as he meets author Marcus - and Marcus' mysterious guardian Leif.
Journalist Baz is supposed to be researching a book on ghosts, yet he seems curiously interested in secrets lying in the reclusive Marcus' past. But these are secrets that someone's determined they should let lie - and if they're not careful, Will and Baz could end up adding to the Island's ghostly population...
Product Warnings: Contains perilous cliffs, elusive might-be ghosts, a secret tunnel, and skinny-dipping by moonlight.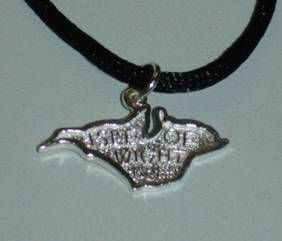 COMMENT TO WIN THE WIGHT:
Everyone who comments on any of my Wight Mischief blog posts will be entered into a prize draw for this sterling silver Isle of Wight charm (1" wide; I've put it on black cord but it could also be worn on a bracelet).
I'll make the draw on
15th November
, 9pm GMT, so you have until then to leave your comments :).