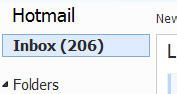 WOW!
A wonderful group of fans and readers held a Facebook launch party yesterday for the new
Petit Morts
series at JCP Books, and invited me, Jordan Castillo Price, Sean Kennedy and Josh Lanyon to join in the fun. It started at a too-gruesomely early hour of the morning for me, though I was glad I made it for an hour or so before I crashed out.
Then I get up this morning to
THE ABOVE
notifications in my email inbox, all comments from last night's chat. Even if they weren't necessarily aimed at me personally, I've never felt so popular LMAO.
Thanks to all those who ran contests, created artwork, caused such a delicious buzz on Facebook and cossetted us authors with attention.
I'm trying not to let it turn my head :).
♥