My new beast...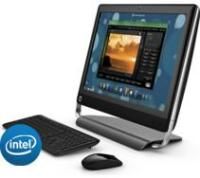 One previous good but oversubscribed home (PC World), attention-seeking (could be the bright backlight), tends to attract tactile response (i.e. Son#2's fingerprints now all over my screen), potential for loyalty and good performance - if I can ever get to grips with it.
A veritable beast, and barely tamed, IMHO. Could be operator shortcomings, of course :).
THIS
is what I reckoned I deserved after 2 months of 14-hour days at work, and funded by the modest bonus they paid me for it. God, and other women go for jewellery...
I'm still stumbling over the new keyboard, struggling to recoverand/or reload all my tricky little programs, searching every time for the "show desktop" button. And I definitely lost a few WIP schedules on my way across from my wheezng old Toshiba laptop, hopefully not important ones. Let's see how long it takes me to clog it up with crap, as Hubby kindly describes my use of information technology.
♥