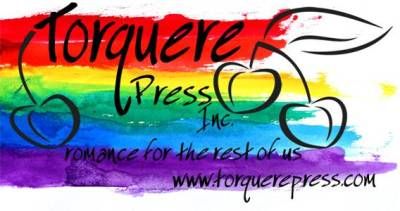 Dog Days of Summer Sale!
We're starting to hit those dog days of summer, so we're offering 15% off your purchases from now through the end of day Monday! Just put 'dogday2011' in the coupon code box any time you check out at Torquere Books before Monday at midnight to get 15% off your order.
Sale good now through Monday August 8 at Midnight (est).
Spend the dog days of summer with a book from Torquere Press today!
Torquere Press, Inc.
http://www.torquere
press.com/
http://www.torquere
books.com/
Discount codes are provided as a courtesy to our customers. Torquere Press Inc. cannot be responsible for discounting purchases made before coupons/sales are announced, and cannot issue discounts to customers who fail to use the coupon or discount code during the purchase process.
And in the hopes you don't mind the polite reminder *heh*, look out for my titles at Torquere:
Deep Cover (sexy tension), What Not to Wear (sexy fun), and 2 Halloween Sips - The Mask (cute fun) and Perfection (sexy horror!).
♥