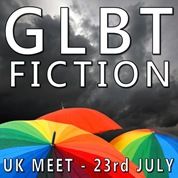 If you're in the UK in July and are interested in GBLT fiction, consider coming to the UK Meet on 23rd July. More info here at
the website
.
ALSO
anyone at all who is attending (whether professional writer or not) is invited to submit a story for the freebie British Flash anthology, details
HERE
.
Deadline for submissions: 02 May 2011.
and/or for the professionally published anthology
Tea and Crumpet
, profits from which will go to fund the meet next year, details
HERE
.
NEWSFLASH! Deadline for Tea & Crumpet submissions is today, April 11!
Please get in touch if you have a submission, or even if one's
almost there
LOL.
♥