Today's guest is author
Cornelia Grey
, sharing with us her forthcoming release, and some of the artists who have inspired her.
Cornelia's Bio: I'm a student, halfway through my creative writing degree (with a penchant for fine arts and the blues). Born and raised in the hills of Northern Italy, where I collected my share of poetry and narrative prizes, I'm now based in London - and I'm thoroughly enjoying the cultural melting pot that is the City.
When writing, I favour curious, surreal poems and short stories involving handsome young men seducing each other. This blog is dedicated to my male/male fiction; most of it includes erotic scenes. If we share this interest, I warmly invite you to have a look around - I hope you will find something you like.
Visit Cornelia's
Blog
and here at Live Journal as
corneliagrey
.
~~~~~~~~~~~~~~~~~~~~~~~~~~~
Hello, dear fellow readers & writers!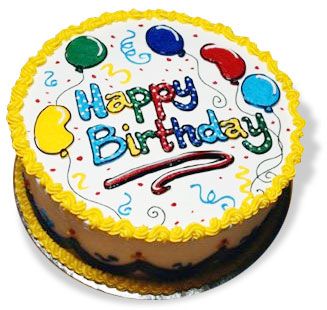 I am very fond of the 27th of January. First of all, it's my birthday - just one day before Clare's, who I warmly thank for giving me the opportunity to guest blog today :). My absolute favourite writer, Primo Levi, was freed from Auschwitz with the other survivors, and Remembrance Day is celebrated around the world. Wikipedia helpfully informs me that Mozart and Lewis Carrol were also born on this day.
Also, yesterday was the last day of exams for this semester, meaning that from today I'll be able to enjoy one full month of joyful, torrential writing before the next essay season begins.
And last year on this day I had the most brilliant birthday present: I received my first acceptance email from Dreamspinner Press. One year later, I have contracted five short stories, one article and one novella with various publishers.
My first stand-alone work, the novella
The Mercenary
will be released by
Samhain Publishing
on the 8th of March. It's probably a given, but I greatly enjoyed frolicking in this story's sandbox. I was able to indulge in my passion for post-apocalyptic settings, steampunkish details, long-haired men and conflicted relationships - what with jealousy, stubborness, hot-headedness and of course mortal peril! I have a few more story outlines set in the Mercenary's world - looks like I'm not quite ready to let go just yet :).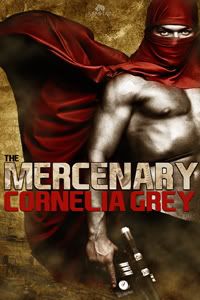 Blurb
Now that a monstrous London machine has stolen the clouds from the sky, Asher Connor survives by selling his mercenary skills to transport water across York's wasted moorland. Until his unit is attacked by a pack of Tamer-controlled wolves, and his ingenious mechanical arm fails.

He awakens, surprised to find he's still alive—and dependent on a charming, attractive, utterly infuriating desert-dweller. The copper-eyed, untamed Gabriel is Asher's only hope. At least until he reaches a technician who can repair his arm. Reluctant trust turns to desire in the wake of another Tamer attack, and the adrenaline rush locks them in a bond of wildfire lust.

Yet despite Gabriel's deceptively relaxed attitude, he is dangerously focused. When they get to London, Asher manages to work out only part of the reason. His lover is connected to some kind of underground movement that's got something big in the works. So big, even quick-with-a-comeback Gabriel is maddeningly tight-lipped.

When betrayal brings the plan crashing down, Asher is plunged into a battle that wasn't his to fight—and if he doesn't execute the final stage, Gabriel's blood could be on his hands.
(
Collapse
)
---
I'd also like to share some of my sources of inspiration. I studied fine arts for several years - and, even when I write, the graphic-oriented part of my brain takes over. In my head I can see clearly the various scenes, character, settings, complete with accurate coloring, camera angles and uber-cool slow motion effects - I sit and watch the movie unfold before I try and transcribe everything on paper.
That is also usually the way I fish my ideas from the head-pond. I love browsing art websites, and at times I will see a character - the drawing of an object - a scenery - and an idea, a plot, a scene will sprout in my brain. It's a moment of epiphany that's nothing short of exhilarating. So, I'd like to share with you the work of some artists I particularly enjoy - perhaps they will inspire you too :).
•
Heise
see picture
If someone shares my passion for 2-d, long-haired beautiful warriors, this is the place to go. Heise creates the most amazing characters, strong and enticing and almost scaringly attractive! I'm still longing after the handsome samurai on page two...
•
Jungshan
fulfills my (not so) secret passion for Japanese ink drawings and samurai. His original mix of traditional and digital media gives life to some striking portraits I'd die to see acting in a wonderful, aptly dramatic story.
•
Ralph Lacoste
conjures up the most breathaking sceneries in his beautifully detailed art. Desertic landscapes, urban fantasy metropolis, epic underground constructions...
•
Nuriko-kun
instead is a real alchemist of emotions. Her art portrays strong, dramatic moments - battles, confessions, tears, blood, for single characters or couples. I am always left endlessly intrigued, wondering what exactly is going on, what words are being said, how much is at stake.
&bull the
Steampunk Artists
group is an endless source of amazing, brass-polished, leather-bounded steampunk awesomeness. From outfits to artifacts, from sceneries to jewellery, just the right place to get in a very steampunk frame of mind!
And that's all - thank you for reading this far :). And again, thank you very much to Clare for this lovely opportunity!
~~~~~~~~~~~~~~~~~~~~~~~~~~~~~~~~~~~

AND JUST FOR FUN, A FICTION PROMPT CALL...!!
Like to stretch your writing fingers after Christmas' excesses? Take the prompt "A NEW RESOLUTION" and write something for the visitors this month. It can be anything from a flashfic 3 sentences to a drabble of 100 or so, or even more. Any genre, any theme, any rating, any character(s). Maybe ones you already love, maybe the chance to try on a new character for size.
I'm holding a
FREE FICTION DAY
on the 28th, so send me new fiction - links to your existing work also welcome! - to clarelondon11 AT yahoo.co.uk and I'll post it all then :).
♥
~~~~~~~~~~~~~~~~~~~~~~~~~~~~~~~~~~~~
Follow this month with Clare - and the goodies so far:
JAN 22:
Sexy or sweet, men in fiction?
dontkickmycane
.
JAN 23:
The release of my short story THREADBARE at JMS books.
JAN 24:
Where are all the star-crossed lovers? asks
josephine_myles
.
JAN 25:
The release of the anthology WISHING ON A BLUE STAR at Dreamspinner Press.
JAN 26:
The ornery muse who plagues
bittermint
!
(
Collapse
)
(
Collapse
)
(
Collapse
)
~~~~~~~~~~~~~~~~~~~~~~~~~~~~~~~~~~~~Check up on the original post and the Guest Schedule for January HERE.
Want to join in but missed the original call? Email me at clarelondon11 AT yahoo.co.uk and I'll happily find you a space ♥