Welcome today to
sandra_lindsey
, aspiring writer, lover of research, and bearer of chocolate treats!
~~~~~~~~~~~~~~~~~~~~~~~
When Clare first invited us to join her in celebrating her birthday month, I thought "Yay! Sounds a great idea!" and picked a date rather at random. A day or so later I realised I was going to have to think up a topic... uh, oh. The obvious one, given the date I picked, would have been Twelfth Night (or Epiphany), but I realised after a few minutes that I simply don't know enough... Whilst searching for other ideas, 'my boys' kept popping into my head, having snowball fights and suchlike, and generally making themselves wet and cold and needing to snuggle up together in front of a fire. "Great!" I thought.
Would have been great if they'd been at all co-operative. Bloody Students! ;-)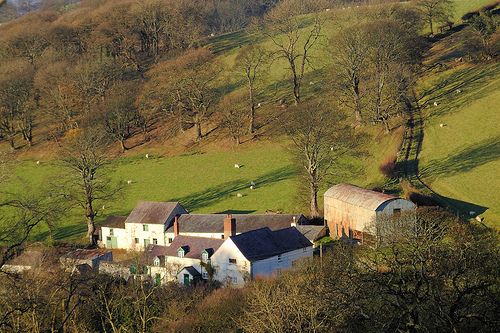 As you'll have probably realised, from the way you went "huh? Who's this?", I'm not a published writer. Doesn't stop me having a bash at getting things down on paper. There are several things which conspire against this though...
* like most of you, I have so many things going on in my life that it can be a bit of a squash fitting them all in, and often I have to prioritise, which means something loses out;
* in the past I've been fairly weak at the middle part of stories – I know where the characters start, I know where they finish, and I know that some stuff happens to them in between, but the pacing of that 'stuff', and working out how much detail to include, is something I've been working on;
* I'm a research-whore. One of the most fatal things I can do is find a relevant book just as I'm about to start actually writing the story... Again, I'm working on this (mostly by banning myself from reading about the era I'm writing about).
Of course, the best research comes not from books but from first-hand experience. I've come to the realisation this year that I'm unlikely ever to set a story outside the UK (with the exception of Age of Sail, and use of a holiday setting). I'd probably struggle even to set something in Scotland – or at least to do so
convincingly
.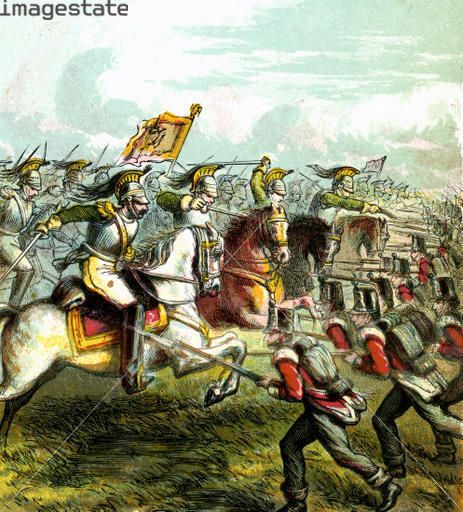 I know this isn't true for all writers, but for me it adds an extra dimension to everyday life. My novel-in-progress is set in mid-Wales (where I live), in the early 19th century and features a French prisoner-of-war adapting to life on a Welsh hill farm. Not actually as far fetched an idea as you might think – there were French prisoners-of-war held in our local town during this period (from the fall of Badajos in 1812 until the end of the Napoleonic wars in 1815), and one of them caused quite a stir by courting the rector's daughter but proved himself a gentleman by returning after the war to marry her! The advantage I find in using this setting (thank you, muse, for bringing me the idea!) is that almost everything I notice or learn about my local area helps me build a more believable background to the story – and when you open your eyes, there's an awful lot to see.
Now to figure out what the characters ought to be doing in between "meeting" and "declaring undying love". Oops, just gave away the end of my story!
***

Sandra would like to say that she's a writer, but that's not entirely true: there's the day job, gardening, sweeties (at
Tiggothy's Kitchen
- shipping available to any UK address!), household cooking, line dancing, being-a-pillar-of-the-community (well, on the PCC and Community Hall Committee at least), and paying attention to her husband (and more distant family members) to consider as well. So maybe it's more accurate to say she's a woman with a head full of characters, all demanding she listen to their stories...
~~~~~~~~~~~~~~~~~~~~~~~~~~~~~~~~~~~

AND JUST FOR FUN, A FICTION PROMPT CALL...!!
Like to stretch your writing fingers after Christmas' excesses? Take the prompt "A NEW RESOLUTION" and write something for the visitors this month. It can be anything from a flashfic 3 sentences to a drabble of 100 or so, or even more. Any genre, any theme, any rating, any character(s). Maybe ones you already love, maybe the chance to try on a new character for size.
Depending on how many (if any!) contributions we get, I'll post them during the month or all in the last week. Just send them in to me at clarelondon11 AT yahoo.co.uk and we'll go from there :).
♥
~~~~~~~~~~~~~~~~~~~~~~~~~~~~~~~~~~~~
Follow this month with Clare - and the goodies so far:
JAN 01:
A FREE short from me, revisiting Nic and Aidan from Sparks Fly.
JAN 01:
Delicious m/m icons from
luscious_words
.
JAN 02:
Why I want to be a Bond villain! by
chrissymunder
.
JAN 03:
The world of inspiration between 'historical' and 'contemporary' with
stevie_carroll
.
JAN 04:
Some fascinating Swedish proverbs rom
1more_sickpuppy
.
JAN 05:
A round-up of a great year just gone from
angelasstone
.
~~~~~~~~~~~~~~~~~~~~~~~~~~~~~~~~~~~~Check up on the original post and the Guest Schedule for January HERE.
Want to join in but missed the original call? Email me at clarelondon11 AT yahoo.co.uk and I'll happily find you a space ♥


NOTE: most pictures chosen by me and credited where known, others may be used without direct permission, please contact me with any queries/concerns.