Welcome today to
angelasstone
, an author and blogger who has her first publication coming out in 2011 and some fiction to share with us
(NOTE: NC17)
.
~~~~~~~~~~~~~~~~~~~~~~~~
Blurb:
Angela is a twenty something nurse and writer living in Central Canada. She says that she literally grew up "around a kitchen table". Food, friends, family and good times all played a huge part in her childhood. She has been writing for as long as she can remember (if you ask very nicely she might even share her very first story with you). She is a huge fan of the classic Boy-meets-Girl Boy romance and loves to read anything she can get her hands on. Angela enjoys created characters that readers can fall in-love with and ones they want to read again and again!
She loves hearing from her readers you can e-mail her anytime at: contact.angelastone@gmail.com or visit her
Blog:
http://angelasstone.livejournal.com
Twitter:
http://twitter.com/angelasstone
A year in the life...
A year, a great big entire year has passed since Clare last opened her blog to me and allowed me to post and introduce you to me and my stories.
Wow what a year it's been.
A year ago I was sitting in a tiny apartment in northern New Brunswick (Canada!) struggling to write my blog post for her. The truth is I was struggling in all aspects of my life. Trying to finish school, and move and change my whole life. Trying to recover after an abusive relationship and trying to move on.
A year later things are so different. I've finished university. With flying colours despite the doubts that I couldn't do it. I now have a Degree in nursing as well as I'm now a Registered Nurse. I have a dream job working for a visiting agency. I live in a large(ish) city with my family, a new boyfriend and spent time traveling around the world and have been writing like crazy!
AND!!!
My first Novel is due to come out from Phaze Books in May 2011.
Sometimes It's Fate
is a Contemporary M/M romance set in Small-town Canada. The blurb is below:
Jason McCarthy is gay. He's also a police officer living in a small minded northern New Brunswick town where being gay could spell the end of his career. When an impending snowstorm threatens to strand his best friend and policing partner, David, Jason offers up his spare room for the night. A move that reveals Jason's secret and changed their friendship and their lives forever.

David Richard isn't gay at least he doesn't think he is. He knows he loves his best friend, and he admits to feelings that had started after a tragic accident almost a year before. David acts on these feelings but it doesn't go well. Leaving both men alone and hurt. When David's kids are abandoned by their mother, Jason doesn't think twice about stepping in and rescuing them. The move brings David and Jason back together but Jason's past rears its ugly head and they both have to make difficult decisions that sometimes are best left up to fate.
Wow the novel is getting ready to start the Editing process soon (I hope anyway!!). I don't have a cover-YET! But as soon as I do I'll give it to Clare to stick up here :)! I'm thrilled that my first real novel has gotten picked up. I'm now working on the sequel "Boots on the Ground" which focuses on Jason and a new character Ash Cooper. It's totally written (In my head anyway) and now I'm working on getting it all out on "paper" (aka a MS word document!!). After that I have a third novel already a few scenes written for. Plus a spin off for Ash and one for Craig who is a minor character with a major impact on Jason and David in the first novel. I also have an Idea swirling for a Het novel (No I promise I'm not sick) featuring a female character that you meet in Boots on the Ground. Yeah this will end up being a huge universe but I have so many stories for these characters!!
I've also got half a dozen other novels half written. I'm finding I'm not the kind of author that can solely focus on one novel finish it and move onto the next. I tend to write 4 or 5 novels at once, then when I get to a certain point in them I focus and finish several in quick succession. Different from most but it's what works for me right??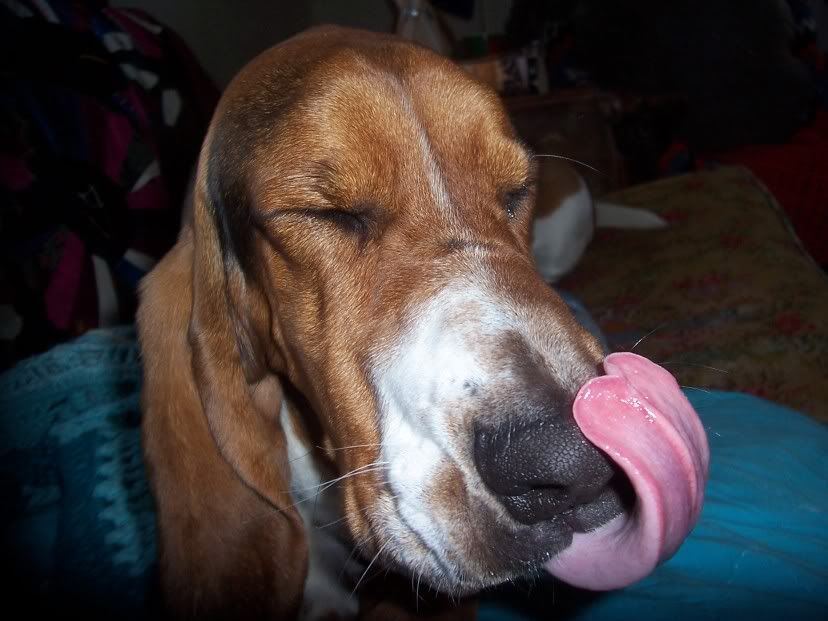 I also have a large range of areas I write. From a sweet a fluffy romance to hard-core kink. To a Happily Never After to historical fiction. I tend to have a few common threads. Such as if my characters have a dog it's always a Basset Hound.
I've also discovered I'm a series type writer. It's really hard for me to write just ONE novel featuring the characters. One series I'm working on which is fluffy romance I'm thinking of calling it the "Professions series" as so far the books are titled "The Teacher and the Cop", "The Doctor and the Builder" and "The Model and the Lawyer".
The other series I'm working on is hard-core kink/ BDSM. One that is over 50% complete is titled "The Handballers Association." Yes it's about what you think it is about. I have another one I'm working on that isn't titled yet but has some of the same characters. I often worry I push too many boundaries in my novels. Use too many extremes.
***
So! I wrote this little bit of fiction a while ago. It's titled "Explorations" and features a favourite kink of mine...
Title:
Explorations
Author:
Angela S. Stone
Rating:
NC-17
Warnings: M/M/M, Double Penetration.
Disclaimer: The following is a work of fiction any resemblance to actual persons living or dead, event or locales is entirely coincidental.
(
Collapse
)
****
Uhhh yeah YUM!! Lol!! I hope you all enjoyed this!! As much as I enjoyed writing it!!! Make sure you pop over to my Blog for Six Sentence Sunday! And don't forget! "Sometimes It's Fate" is coming out in May 2011!!
Xx
Angela!
~~~~~~~~~~~~~~~~~~~~~~~~~~~~~~~~~~~

AND JUST FOR FUN, A FICTION PROMPT CALL...!!
Like to stretch your writing fingers after Christmas' excesses? Take the prompt "A NEW RESOLUTION" and write something for the visitors this month. It can be anything from a flashfic 3 sentences to a drabble of 100 or so, or even more. Any genre, any theme, any rating, any character(s). Maybe ones you already love, maybe the chance to try on a new character for size.
Depending on how many (if any!) contributions we get, I'll post them during the month or all in the last week. Just send them in to me at clarelondon11 AT yahoo.co.uk and we'll go from there :).
♥
~~~~~~~~~~~~~~~~~~~~~~~~~~~~~~~~~~~~
Follow this month with Clare - and the goodies so far:
JAN 01:
A FREE short from me, revisiting Nic and Aidan from Sparks Fly.
JAN 01:
A huge selection of delicious m/m icons from
luscious_words
.
JAN 02:
Why I want to be a Bond villain! by
chrissymunder
.
JAN 03:
Consider the world of inspiration between 'historical' and 'contemporary' with
stevie_carroll
.
JAN 04:
Some fascinating Swedish proverbs and their amusing translations, from
1more_sickpuppy
.
~~~~~~~~~~~~~~~~~~~~~~~~~~~~~~~~~~~~Check up on the original post and the Guest Schedule for January HERE.
Want to join in but missed the original call? Email me at clarelondon11 AT yahoo.co.uk and I'll happily find you a space ♥


NOTE: most pictures chosen by me and credited where known, others may be used without direct permission, please contact me with any queries/concerns.