A real treat for me - a chance to welcome the excellent author
chrissymunder
to my blog :). And on her own merits this time, rather than trying to hold sensible sway against my last-minute ramblings during our monthly
Clare and Chrissy Chats
.
The joke in Chrissy Munder's family is that she was born with a book in her hand. Even now, you'll never find her without a book or seven scattered about. Forced to become a practicing realist in an effort to combat her tendency to dream, her many years of travel and a diverse assortment of careers have taken her across most of the United States and shown her that there are two things you can never have enough of: love and laughter.
All Chrissy's publications can be found at her links as below, or at her Author Page at
Dreamspinner Press
.
~~~~~~~~~~~~~~~~~~~~~~~~~~~~~~~~~~~~
When I grow up I want to be a James Bond Movie Villain . . . or, at least write like one.
Why you might ask? Well, despite what the lovely Ms. London may tell you it's more than my avid devotion to Robert Shaw and his engrossing turn as Donald "Red" Grant in the movie
From Russia with Love
.
It's repeatability.
While perhaps not the most concise word choice, it aptly describes the interesting phenomenon that occurs in our household every holiday. Perhaps it happens at yours as well. Forget the turkey, gifts, or the tenuous camaraderie between family members better left unseen more than once a year. Our favorite part of the long holiday weekends?
The annual watching of the James Bond Movie Marathon.
It doesn't matter we've seen every single movie more than thirty times apiece. It makes no difference that most of the time the hosting television station will hack them up with an ever-increasing number of commercials. Or that we have the uncut versions on the shelf in both VHS
and
DVD format. (Note: here's a fun drinking game best played only once per movie – everyone watching has to drink a shot for each new commercial during the break).
Why are we so enthralled by these movies? As much as we love each of the actors who portray James Bond and the gadgets are fun, it's the villains and their henchmen, unique, individual, and unforgettable who draw us back time and time again.
If we are fortunate during a holiday weekend out of 250 available stations of programming we'll be able to enjoy multiple football games and three networks running concurrent Bond movies. Toss in a couch and our beast of a cat and truly, all is well in our world.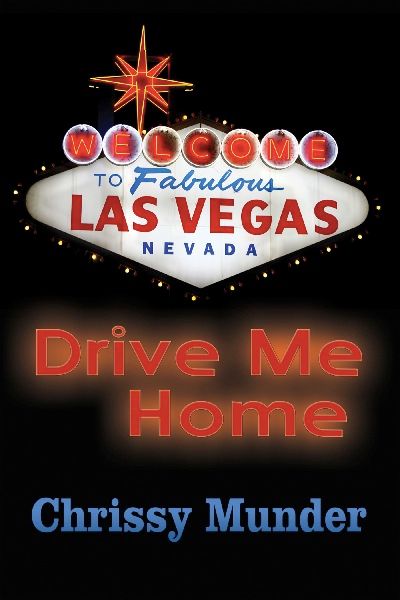 During a recent online discussion I received an unexpected comment from a reader regarding my novel,
Drive Me Home
. She wanted to let me know that while it may not have been the usual type of story she picked up, she was quickly sucked in by the characters and couldn't wait to find out how it ended.
Once I completed my fist-pumping Score! dance across the basement, I thanked her for letting me know and mentioned how glad I was she liked Eric's story. To my surprise she emailed back to say not only did she enjoy it, but she also placed it in her "To Be Re-Read Collection".
At that moment I felt exalted to the ranks of Rosa Klebb, Oddjob, Jaws, and Nick Nack. And that feeling gave hope that perhaps, one day if I work hard; I might aspire to dodge the heels of the ultimate Bond villain, Francisco Scaramanga. Third nipple and all.
Do you have a favorite Bond Movie Villain? Are you a card-carrying member of the Connery camp or are you a Q watcher? What brings you back to these movies time and time again, and does that same draw apply to your favorite reading material?
To learn more about Chrissy and her work:
Website:
http://www.chrissymunder.com
Blog:
http://chrissymunder.livejournal.com/
Facebook:
http://www.facebook.com/chrissymunder
Twitter:
http://twitter.com/ChrissyMunder
~~~~~~~~~~~~~~~~~~~~~~~~~~~~~~~~~~~

AND JUST FOR FUN, A FICTION PROMPT CALL...!!
Like to stretch your writing fingers after Christmas' excesses? Take the prompt "A NEW RESOLUTION" and write something for the visitors this month. It can be anything from a flashfic 3 sentences to a drabble of 100 or so, or even more. Any genre, any theme, any rating, any character(s). Maybe ones you already love, maybe the chance to try on a new character for size.
Depending on how many (if any!) contributions we get, I'll post them during the month or all in the last week. Just send them in to me at clarelondon11 AT yahoo.co.uk and we'll go from there :).
♥
~~~~~~~~~~~~~~~~~~~~~~~~~~~~~~~~~~~~
Follow this month with Clare - and the goodies so far:
JAN 01:
A huge selection of delicious m/m icons from
luscious_words
.
~~~~~~~~~~~~~~~~~~~~~~~~~~~~~~~~~~~~Check up on the original post and the Guest Schedule for January HERE.
Want to join in but missed the original call? Email me at clarelondon11 AT yahoo.co.uk and I'll happily find you a space ♥


NOTE: most pictures chosen by me and credited where known, others may be used without direct permission, please contact me with any queries/concerns.