Happy New Year to all, and welcome to my
Birthday Blog Month.
Guests every day - I hope! - with their own topic for entertainment, discussion, promotion, whatever they choose.
PLEASE NOTE
some of these will be adult in nature.
Please comment
whenever and wherever you like. I certainly enjoy all your company and I also want to thank and appreciate the time and effort the guests have contributed to the fun.
~~~~~~~~~~~~~~~~~~~~~~~~~~~~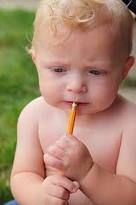 FICTION PROMPT! CONTRIBUTORS WELCOME!
Take the prompt "A NEW RESOLUTION" and do what you like with it :). A few sentences, a drabble, a short story. Any genre, any theme.
I'll welcome as many snippets as you can come up with. If we have enough, I'll post every week. If we're all a bit too exhausted after Christmas to write much, I'll post a batch at the end. Whatever works!
Send your fiction to me at clarelondon11 AT yahoo.co.uk. Any time!
~~~~~~~~~~~~~~~~~~~~~~~~~~~~