Today's guest is author Syd McGinley, published mainly by Torquere Press but also Lyrical Press, which is where I read the astonishing and fascinating 'What Worse Place Can I Beg in your Love'. But Syd is probably mainly known for the marvellous Dr. John Fell series of stories - as readers, we meet him when he's helping out his Dom friends with their troublesome boys, but gradually we're allowed to share in his own struggles, desires, and emotional needs. I came late to this series - everyone else was already talking about it! :) - but I was happily converted, and hoping fervently for Dr. Fell to find his own comfort and love.

For more about Dr. John Fell -- see here.

The stories have been recently gathered into collections and are out in PRINT, see the Torquere website and other print retailers.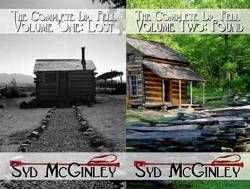 Syd's Blurb: Syd McGinley is an ex-pat Brit who writes mostly m/m erotica. Syd lives in Ohio with Joe and the evil kitten clan. Syd left England in the late 1980's, and has lived in the American Midwest since then. Since coming to America, Syd's taught college, edited at a small publishing house, researched and written background reports, and been a professional thank you letter writer.

Syd's Website HERE.
Syd's Blog HERE.
or you can email: sydmcginley@hotmail.com.






~~~~~~~~~~~~~~~~~~~~~~~~~~~~~~~~~~~

Universal and Particular or Is Dr. Fell a Gary Stu?


Nah, of course not! Who would DARE say such a thing! Besides, John Fell has far too many bad habits to be an idealized wish-fulfillment version of Syd McGinley. And, no, he's not angsty-Stu either, although he does spend a lot of time missing his dead boy and even blaming himself! Let's examine the evidence -- is Dr. Fell really Syd doing a Gary Stu?

For a quick refresher on Mary Sue, Gary-Stu, and their variations see Wikipedia.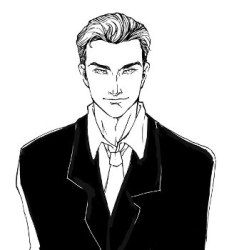 Dr Fell & Syd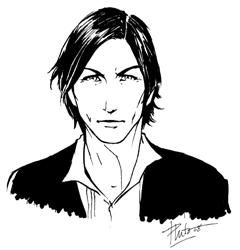 It sure looks like we're almost the same, but all of this is a backdoor way into my topic: how much do authors (specifically me; I shouldn't generalize!) put of themselves into their characters? Do we really write who we are?

In one sense, yes, Dr. Fell is me. I write what I know at an emotional truth level. John and I have enough in common for me to be able to empathize with him, and to see through his eyes. And, yes, we do share some tastes and quirks in common, I'll grant you that, but we are quite different. I could just have easily made a list showing how Fell and I are very different. Dr. Fell is an American who hunts and fishes, eats meat, is tidy, and can sing well; I'm English, vegetarian, a slob, and can't hit a note. John is also a good carpenter, gardener, and cook. I can cook. He's a top; I'm not!

Scarily enough, I could also have written a list for twink and me. We both love Hello Kitty, are very silly, are eager to please, are lost without a clear purpose for our energies, give our cars names (twink: Betsy; Syd: Serena), love disco and techno… well, you get the idea!

Nonetheless, it's easier to convincingly channel a pet peeve -- how jazz makes us both itch -- and then those small verisimilitudes make it easier to write the emotional truths of John's life. Perhaps it sounds initially weird, but I find it easier to imagine John's larger emotions than the little quirks. It's harder for me, who has been a vegetarian for over thirty years, to understand that John genuinely finds eating a steak delicious than it is for me to know, bone deep, that he's grieving Rob every waking second.

I know it seems backwards initially, but after all we all share the things that make us human -- love and loss -- and are puzzled by the things that make us individuals. How can you like Britney Spears? How can you sit through Verdi? I can't believe you voted for him! You're wearing that? Shit! I don't know you! I can't understand you!

Oh! Your mom died? Come and sit with me…

So, I channel the little things from a particular person (me!) for all my characters, and pull the large things from the universal.


~~Syd~~






~~~~~~~~~~~~~~~~~~~~~~~~~~~~~~~~~~~

AND JUST FOR FUN...!!

Today's Quote:
"Well, birthdays are merely symbolic of how another year has gone by and how little we've grown. No matter how desperate we are that someday a better self will emerge, with each flicker of the candles on the cake, we know it's not to be, that for the rest of our sad, wretched pathetic lives, this is who we areto the bitter end. Inevitably, irrevocably; happy birthday? No such thing." Jerry Seinfeld

Today's Daft Google Searches for 'Clare London':
"Europe's Internet kids like to keep it real" Yo :)

♥

~~~~~~~~~~~~~~~~~~~~~~~~~~~~~~~~~~~~

Follow this month with Clare (look at the goodies so far...):

Jan 22 : Author Jordan Castillo Price wonders "what if" she hadn't been a writer?



Jan 15 : Jen of Well Read savours the memory of food, and seeks it in her fiction!
Jan 16 : Author Mel Keegan tells us why we should all be visiting the GLBT Bookshelf.
Jan 17 : Author Cassandra Gold discusses the wonderful world of the romance sub-genre.
Jan 18 : Author Wren Boudreau asks "Who am I...and am I okay with it?"
Jan 19 : Author Jenna Hilary Sinclair confesses her addiction...to writing!
Jan 20 : Author Dakota Flint discusses the fascination of the Epilogue.
Jan 21 : Author Janey Chapel treats us to pictures of her favourite kink!




Jan 08 : Jessewave wonders - tongue in cheek - where the less shiny guys are!
Jan 09 : Anne Cain shares her art and encourages a show and tell!
Jan 10 : My latest release Upwardly Mobile is out at Amber Quill today.
Jan 11 : Author Lee Rowan discusses why love should not be a garotte.
Jan 12 : Author Jaime Samms asks if readers prefer short or long stories.
Jan 13 : Author Erastes explains why her submissions keep aiming for the stars!
Jan 14 : Author Daimeryan Rei describes the rewards of writing both fan and original fiction.




Jan 01 : The New Year brings the release of the Immortal Fire anthology IN PRINT.
Jan 02 : author Chrissy Munder asks if current affairs in fiction is delightful or just dates us.
Jan 03 : author Madeleine Urban describes how her characters hijacked her brain.
Jan 04 : author Theda Black's inspiration reaches from a bionic penis to the power of Pan.
Jan 05 : author Josh Lanyon shares some exceedingly good books with us.
Jan 06 : author K. Z. Snow questions what all the fuss is about authors 'making shit up'.
Jan 07 : Josie aka 1more_sickpuppy compares her life and friends online and off.


Want to grab a day to pimp, pose or pontificate? Email me at clarelondon11 @ hotmail.com and I'll happily find you a space ♥

NOTE: most pictures chosen by me and credited where known, others may be used without direct permission, please contact me with any queries/concerns.