Today's guest is author Janey Chapel who has had great response to her recent novels from both readers and reviewers, and is also looking forward to releasing Anchors Aweigh in MARCH. I'm looking forward to it!

Today she's talking about her Kink...and treating us to some delicious pics of it! :)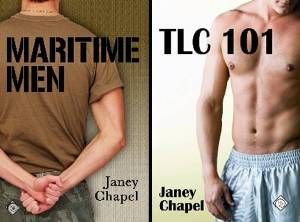 Buy them HERE.

~~~~~~~~~~~~~~~~~~~~~~~~~~~~~~~~~~~~

Thanks for letting me horn in on your birthday bash, Clare!

Before y'all get too excited, you should know that my kinks don't tend to veer toward leather straps, studded collars, guyliner, watersports, dildos or fur-lined handcuffs. I guest-blogged a while back for EM Lynley about my bulletproof kinks, and ever since, I've been thinking that at heart, it really all comes down to what I listed there as Bulletproof Kink #2: Competence. I love a man who knows what he's doing, and yes, you can take that any way you want.

So how, exactly, does a competence kink evolve?

For me, it all started at eight o'clock on some Saturday night in the mid-1970s, when Johnny Gage slipped down a firepole on my TV screen and slid straight into my prepubescent heart. Just look at the guy: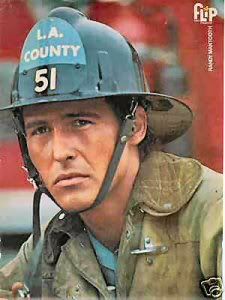 He fights fires! He saves lives! He knows his shit! And he still finds time to flirt with the nurses and play practical jokes on his buddies. I watched a few episodes from season one of Emergency! recently via Netflix's "Instant Watch" feature, and though the show seems glacially slow compared to today's whipper-snapper filming, all the things I fell in love with as a kid are still there, even when I'm watching with an adult eye: Johnny Gage is a really good paramedic. He's decisive. He's swift and accurate. He's reassuring and compassionate. I never watched the show with a sense of dread, because I knew once Johnny and Roy and the rest of Station 51 were on the job everything would be all right.

Fast forward twenty years to 1994, and a little movie about a bomb on a bus: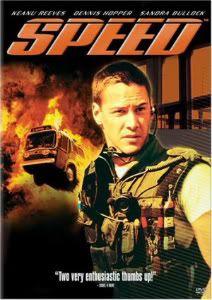 Siskel & Ebert gave it two very enthusiastic thumbs up, and I wiped drool off my chin. Speed was all about a good guy doing good things really, really well! Be still my heart! From the you-don't-scare-me banter to the way he let Annie drive the bus, Jack Traven mashed every single button I've got.

*rowr*:




I think I can trace my love of Kevlar to that flick. I get a little warm just thinking about it. From there, it was just a baby step to a massive military kink, embodied best by Alexander Skarsgard as Brad 'Iceman' Colbert in HBO's Generation Kill. Let's bask in the badassness for a minute, shall we?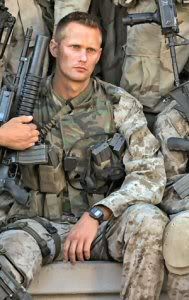 Photo from HBO.com

Along the way, I got a tingle from Kyle Reese in The Terminator and Dwayne Hicks in Aliens, both played by Michael Biehn, who manages to look competent no matter what he's doing, but looks especially fine with a gun in his hand: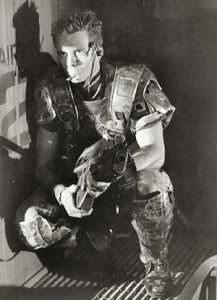 Photo from alienscollection.com

Apparently, I even have a place for old school military in my kink arsenal:



Photo from HBO.com

Dick Winters, from HBO's Band of Brothers, as played by Damian Lewis, who went on to reach new levels of panty-dampening competence as Charlie Crews on Life.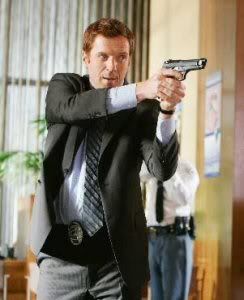 I also picked up a sidebar kink for conman competence; they're just so…naughty with their devil-may-care gleam in the eyes and their lock-picking skills:

Danny Ocean & Rusty Ryan from Ocean's 11 (and 12…and 13):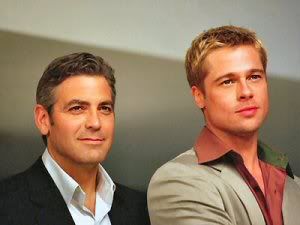 Neal Caffrey from White Collar: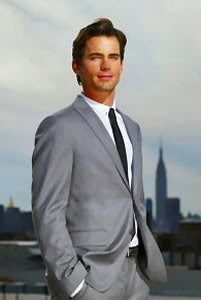 Photo from accesshollywood.com.

And, embodying a loin-quivering twofer of conman competence and kickassery, I give you Eliot Spencer from Leverage: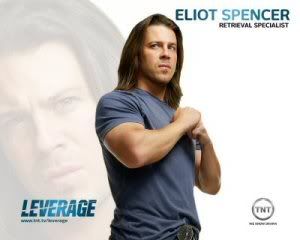 Photo from tnt.tv

Finally, take a gander at these two incipient recipients of my competence-kinkish admiration:

Mark Valley as Christopher Chance in Human Target, which premiered this past weekend on FOX: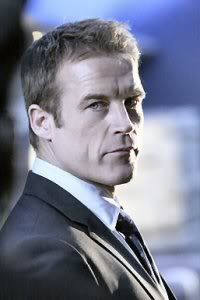 Timothy Olyphant as Marshal Raylan Givens in Justified, a new show premiering in March on FX.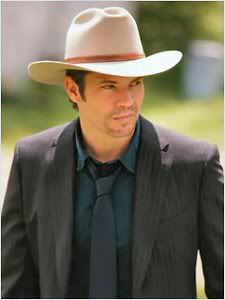 Both photos from tvguide.com

And speaking of things premiering in March… on to some shameless promotion!

Here's the very first look at the cover for Anchors Aweigh, the sequel to Maritime Men, scheduled for release in March in various ebook formats by Dreamspinner Press: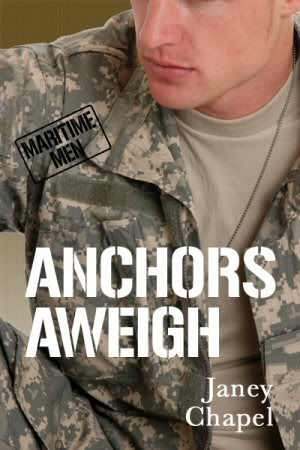 Summary: After completing Navy SEAL training, Cooper Fitch and Eli Jones face assignment into different platoons. Since the strength of their mutual physical attraction is exceeded only by their emotional reliance on each other, the idea of being separated for a year or more is a bitter pill to swallow. But missing Eli may be just the beginning of Cooper's troubles: he's got an undisciplined man in his platoon, an uptight commanding officer, and his own insecurity about his leadership skills to deal with. Without Eli at his back, Cooper starts to wonder if he really has what it takes to be a SEAL.

I welcome your recommendations for books featuring any or all of my various competence kinks: fire away!

~~Janey Chapel~~

Janey's Blog
Janey's email: janeychapel@gmail.com


~~~~~~~~~~~~~~~~~~~~~~~~~~~~~~~~~~~

AND JUST FOR FUN...!!

Today's Quote:
"It's my birthday. I'm officially old. [Carrie on her 35th Birthday]." Sex and the City

Today's Daft Google Searches for 'Clare London':
"Free best step guide to merengue dancing" Are they saying I can't dance...? :)

♥

~~~~~~~~~~~~~~~~~~~~~~~~~~~~~~~~~~~~

Follow this month with Clare (look at the goodies so far...):

Jan 15 : Jen of Well Read savours the memory of food, and seeks it in her fiction!
Jan 16 : Author Mel Keegan tells us why we should all be visiting the GLBT Bookshelf.
Jan 17 : Author Cassandra Gold discusses the wonderful world of the romance sub-genre.
Jan 18 : Author Wren Boudreau asks "Who am I...and am I okay with it?"
Jan 19 : Author Jenna Hilary Sinclair confesses her addiction...to writing!
Jan 20 : Author Dakota Flint discusses the fascination of the Epilogue.



Jan 08 : Jessewave wonders - tongue in cheek - where the less shiny guys are!
Jan 09 : Anne Cain shares her art and encourages a show and tell!
Jan 10 : My latest release Upwardly Mobile is out at Amber Quill today.
Jan 11 : Author Lee Rowan discusses why love should not be a garotte.
Jan 12 : Author Jaime Samms asks if readers prefer short or long stories.
Jan 13 : Author Erastes explains why her submissions keep aiming for the stars!
Jan 14 : Author Daimeryan Rei describes the rewards of writing both fan and original fiction.




Jan 01 : The New Year brings the release of the Immortal Fire anthology IN PRINT.
Jan 02 : author Chrissy Munder asks if current affairs in fiction is delightful or just dates us.
Jan 03 : author Madeleine Urban describes how her characters hijacked her brain.
Jan 04 : author Theda Black's inspiration reaches from a bionic penis to the power of Pan.
Jan 05 : author Josh Lanyon shares some exceedingly good books with us.
Jan 06 : author K. Z. Snow questions what all the fuss is about authors 'making shit up'.
Jan 07 : Josie aka 1more_sickpuppy compares her life and friends online and off.


Want to grab a day to pimp, pose or pontificate? Email me at clarelondon11 @ hotmail.com and I'll happily find you a space ♥

NOTE: most pictures chosen by me and credited where known, others may be used without direct permission, please contact me with any queries/concerns.