Today's guest is the author Cassandra Gold, sharing with us her latest fiction and also her 'history' as a reader :).

Her Bio: By day, Cassandra is a relatively mild-mannered middle school teacher. At night and on weekends, she transforms into a neurotic, scatterbrained author who spends most of her time writing about men falling in love. She also enjoys reading, writing, and spending way too much time on the internet.





Links:
Her Website
Her Blog
Her email: cassandra@cassandragold.com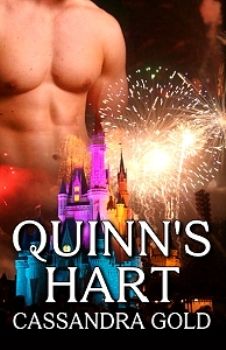 Upcoming release: Quinn's Hart, coming January 31 from Amber Allure.


~~~~~~~~~~~~~~~~~~~~~~~~~~~~~~~~~~~

The Wonderful World of Subgenres

All my life, I've had a tendency toward hyper-focus. I'd find something I liked and concentrate almost exclusively on that, sometimes to the point of burning myself out on it. I did that with hobbies and foods, but mostly with reading.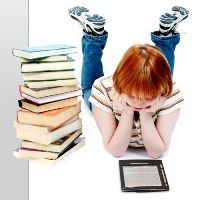 As a child, I went through phases in which I read only books with horses, only series books (think Sweet Valley High or The Baby-sitters Club), or only horror books. As a young adult, I tried romance and hated it, so I focused on reading mysteries.

Fortunately, I gave the romance genre another try a couple of years later, and liked the next one a whole lot more. That was over a decade ago. Since then I've read countless romances, and I haven't gotten tired of the genre yet.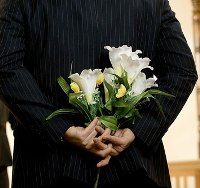 How did romance manage to avoid being consigned to my "read-it-until-I-burned-out" list like mystery and horror?

By having so many wonderful subgenres to choose from! I started out reading contemporary romance, but I soon branched out to reading romantic suspense and historical. Later, I discovered paranormals and added those to my list of preferred subgenres.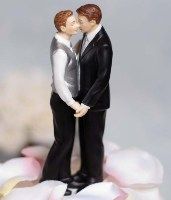 Early in 2005, I found what's now become my favorite subgenre of romance—m/m. I began reading with two old standbys of mine, contemporary and paranormal. Now, I read everything from romantic suspense to fantasy and sci-fi, a genre I never really liked before. The rich variety of subgenres available within m/m keeps me from getting bored. I've even read a few m/m BDSM books I really enjoyed, and that's something I would never have expected to like.

As an author, I've only written contemporary and paranormal, but I don't rule anything out. Some day my hyper-focus might leave me burned out and ready to write a historical. (Or maybe not…I might be too lazy to do the research…)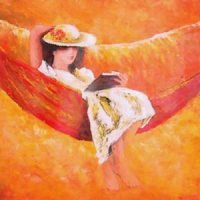 What about you all? What subgenres do you love to read or write? Have you burned yourself out on any? Anything you haven't tried but would like to?


~~Cassandra~~


~~~~~~~~~~~~~~~~~~~~~~~~~~~~~~~~~~~

AND JUST FOR FUN...!!

Today's Quote:
"Happiness is too many things these days for anyone to wish ill on anyone lightly. So let's just wish each other a bileless New Year and leave it at that." Judith Crist

Today's Daft Google Searches for 'Clare London':
"A secret New York nook where the shopping shines" Hmm...must fly out to check?! :)

♥

~~~~~~~~~~~~~~~~~~~~~~~~~~~~~~~~~~~~

Follow this month with Clare (look at the goodies so far...):

Jan 15 : Jen of Well Read savours the memory of food, and seeks it in her fiction!
Jan 16 : Author Mel Keegan tells us why we should all be visiting the GLBT Bookshelf.



Jan 08 : Jessewave wonders - tongue in cheek - where the less shiny guys are!
Jan 09 : Anne Cain shares her art and encourages a show and tell!
Jan 10 : My latest release Upwardly Mobile is out at Amber Quill today.
Jan 11 : Author Lee Rowan discusses why love should not be a garotte.
Jan 12 : Author Jaime Samms asks if readers prefer short or long stories.
Jan 13 : Author Erastes explains why her submissions keep aiming for the stars!
Jan 14 : Author Daimeryan Rei describes the rewards of writing both fan and original fiction.




Jan 01 : The New Year brings the release of the Immortal Fire anthology IN PRINT.
Jan 02 : author Chrissy Munder asks if current affairs in fiction is delightful or just dates us.
Jan 03 : author Madeleine Urban describes how her characters hijacked her brain.
Jan 04 : author Theda Black's inspiration reaches from a bionic penis to the power of Pan.
Jan 05 : author Josh Lanyon shares some exceedingly good books with us.
Jan 06 : author K. Z. Snow questions what all the fuss is about authors 'making shit up'.
Jan 07 : Josie aka 1more_sickpuppy compares her life and friends online and off.


Want to grab a day to pimp, pose or pontificate? Email me at clarelondon11 @ hotmail.com and I'll happily find you a space ♥

NOTE: most pictures chosen by me and credited where known, others may be used without direct permission, please contact me with any queries/concerns.