Today's guest is Mel Keegan, author and driving force behind the GLBT Bookshelf.
Read below how this idea sprang into life, and how the site is growing on a daily basis. Many authors are represented there, many books, many resources, many excerpts - yes, it's truly a treasure trove! Mel describes how and why it's appeared, and encourages you ALL to come and join in.

And for shameless self-promotion :), here's My Page at the GLBT Bookshelf.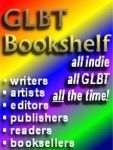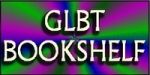 ~~~~~~~~~~~~~~~~~~~~~~~~~~~~~~~~~~~~

It's hard to believe that almost a year has flown by since the term "AmazonFail" entered the vocabulary of the GLBT literature community. No further acts of wanton censorship have issued from "The Big A," yet some of us remain full of skepticism that it was, in fact, the glitch Amazon claimed. If, in the fullness of time, it turns out to have been no more than human error causing a dump of very specific data – well, there's cause for jubilation! But if the "AmazonFail" problem does haunt us in future, when the code is generations more sneaky, and it's far harder for GLBT writers to put their collective finger on what's happening, and why –

At least there'll be a fallback mechanism in place. GLBT Bookshelf was born out of the concern that the major engines could easily filter our community right out of existence. Look at this in the cold, blue light of day: as writers and publishers, we depend on the big search engines to be found, to have our product put out there in front of readers. Suppose those engines took the true faith road and decided to filter gay content to extinction by just making it vanish off the face of the web…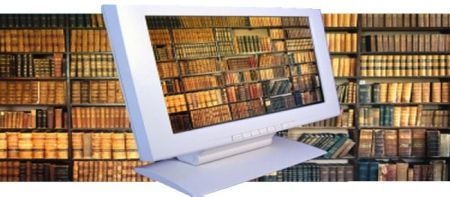 What can you do to combat something like this? My solution was to kickstart a new community: a wiki where writers, publishers, booksellers – and just as importantly, readers! – can all come together in a throng, make one hell of a noise, be seen, be found, independently of the engines. This way, if or when seven-headed monsters like Google, Yahoo and Amazon decide they don't want GLBT content muddying-up their hallowed directories, there should, theoretically, be several thousand more avenues for readers, writers, newbies, everyone, to fine one another.

The Bookshelf went public in May 2009. We're just coming up to eight months old, and for an organization floated on a shoestring budget, we've grown rapidly. We now have about 700 members, with about 200 participating writers, artists and publishers, who have built around 3,350 wiki pages, in which just under 1,000 books are detailed and offered for sale. We get an average of around 7500 hits per day spread right across the wiki, and we can spike up to 12,000 on a good day.





The community is still growing, and is filled with potential. I confess, I had hoped it would grow further and faster, but it's extremely difficult to get members to put up permalinks pointing to the wiki from their sites and blogs. For some reason, 80% of participating members won't do it; I confess, I have no idea why. We'd grow like a field of mushrooms if members would add banners here and there! So we're falling back on the old standby of advertising – and you have to be cautious about this when you're on a shoestring, which we still are.

[Clare: a selection of buttons and banners are provided here on the post to whet your appetite, snatch and post these if you like - though please save to your own computer first - and find many more at the Press Room.]

Raising funds for the wiki is a never-ending job which I've accepted as part of my day's work. We sell advertising spots on the wiki (the price of a cup of coffee gets you a great spot for a month), and these funds pay for our bandwidth … and buy off-site advertising *for* the wiki.

So, advertising is a major part of the wiki project, and I'm always on the lookout for new things, fresh plans. For example, in December I had the idea of floating a group-effort fiction blog – the concept being that large numbers of readers would arrive looking for free reads, and some would become customers – since the blog is linked to the wiki in hundreds of places, it's actually *part* of the wiki. The mechanism is sound. It's too early yet to tell it'll be successful. To date, writer participation is extremely poor, which either means few people see the blog's potential, or else the holidays put it so far on the back burner, it's been forgotten. Writers are not pitching in to build it, and without loads of content, constantly expanded, we won't get those torrents of readers, some of whom become customers. Let's see what a newsletter will achieve!





Bookmark and follow the Blog HERE.

The work of building the wiki continues in the background without pause. Pages are always being streamlined, problems worked out, new opportunities offered, and branches that didn't bear fruit are gradually pruned. I have a lot of optimism for 2010, and if I had one wish to make, it would be for members, en masse, to become much more involved in the project … not to simply reap the benefits of it, but to pitch in a little of their time and talent, and help to build it.

We still have a long way to go, but we've also come a very long way in a very short time; I'm enormously proud of GLBT Bookshelf, and the thing I want most is to see it flourish.

Here's hoping we see this happen in 2010!

~~Mel Keegan~~

Mel's Website.


~~~~~~~~~~~~~~~~~~~~~~~~~~~~~~~~~~~

AND JUST FOR FUN...!!

Today's Quote:
"Now there are more overweight people in America than average-weight people. So overweight people are now average. Which means you've met your New Year's resolution." Jay Leno

Today's Daft Google Searches for 'Clare London':
"Angelina Jolie says fidelity not essential for relationships to work" Hubby and I may have some debate on that :)

♥

~~~~~~~~~~~~~~~~~~~~~~~~~~~~~~~~~~~~

Follow this month with Clare (look at the goodies so far...):

Jan 15 : Jen of Well Read savours the memory of food, and seeks it in her fiction!



Jan 08 : Jessewave wonders - tongue in cheek - where the less shiny guys are!
Jan 09 : Anne Cain shares her art and encourages a show and tell!
Jan 10 : My latest release Upwardly Mobile is out at Amber Quill today.
Jan 11 : Author Lee Rowan discusses why love should not be a garotte.
Jan 12 : Author Jaime Samms asks if readers prefer short or long stories.
Jan 13 : Author Erastes explains why her submissions keep aiming for the stars!
Jan 14 : Author Daimeryan Rei describes the rewards of writing both fan and original fiction.




Jan 01 : The New Year brings the release of the Immortal Fire anthology IN PRINT.
Jan 02 : author Chrissy Munder asks if current affairs in fiction is delightful or just dates us.
Jan 03 : author Madeleine Urban describes how her characters hijacked her brain.
Jan 04 : author Theda Black's inspiration reaches from a bionic penis to the power of Pan.
Jan 05 : author Josh Lanyon shares some exceedingly good books with us.
Jan 06 : author K. Z. Snow questions what all the fuss is about authors 'making shit up'.
Jan 07 : Josie aka 1more_sickpuppy compares her life and friends online and off.


Want to grab a day to pimp, pose or pontificate? Email me at clarelondon11 @ hotmail.com and I'll happily find you a space ♥

NOTE: most pictures chosen by me and credited where known, others may be used without direct permission, please contact me with any queries/concerns.