Today's guest is Jen, fellow Brit, fabulous reviewer and Well Read blogger, and - I'm really pleased to say - a good friend (though I hasten to say she doesn't review me with more favourable standards than anyone else *g*).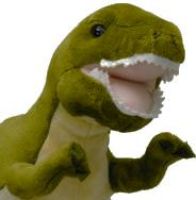 She's described her personal interests as Reading, walking, socialising with friends, watching CSI, Costume Dramas and anything with David Tennant, Sean Bean or Richard Armitage in it - and that sounds like a fine life to me LOL.

Her "Mission Statement" for reviewing includes a rating system that doesn't rely on 'marks' but on a narrative from Terrible (may not finish!) to Excellent (will keep and read again!). What I personally love about Jen's reviews is that they are reading entertainment in themselves, offering us well-crafted, constructive information and opinion :). She gives information about the book, is critical but from both a good and bad POV, articulate with what did/not work for her as a reader, supportive of readers, authors and publishers, and always enthusiastic about books! Visit her site HERE! Then bookmark it for much future delight...:)






~~~~~~~~~~~~~~~~~~~~~~~~~~~~~~~~~~~~

Here in Britain we seem to be in the middle of a mini ice-age.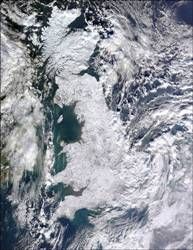 OK, maybe that's a bit of an exaggeration :) but it's darned cold, anyway. Whenever the weather gets cold like this, I start to long for warmer climes and wish I lived somewhere where the temperature remained above 20C all year. Then I remember how much I hate the heat in summer when it goes above 25C and decide that what I actually need is a holiday to somewhere warm instead. Inevitably, such thinking makes me reminisce about some of the holidays I've taken in the past.

When I look back on some of my favourite holidays, my main memories always seem to involve food. I went to the USA about 11 years ago and although I travelled about a fair bit and saw sights like Niagara Falls (the US and Canadian bit), The White House, the Blue Ridge Mountains and many, many other great touristy spots, whenever I think back to that trip I'm not thinking about the sights, but rather the food. For example, eating the best steak ever (before or since) in a restaurant in Kansas City; or my first ever taste of American pancakes which came with maple syrup and a little tub of fluffy stuff which I thought was cream but turned out to be butter; or eating lobster in a seaside town in Maine, or seared tuna in a tiny place in Connecticut, or my bemusement at being given a plastic bib to eat ribs in Virginia and wondering whether this meant that people from the US were messy eaters.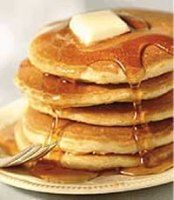 Then there was the holiday to the Greek Island of Corfu when I was 20 where we ate wonderful Greek food in a taverna every night and I was introduced to foods such as Souvlaki, taramasalata, tzatziki, dolmades, fried haloumi cheese, feta parcels and sweet baklava.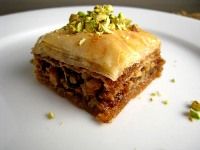 Hmmm, I'm making myself hungry now and that's not good for the diet! My point though is that whenever I go abroad – which sadly is not as often as I would wish – what I eat plays an important part of my holiday.

The m/m books that I read are often set in the US and Canada, and reading these books is a bit like taking a short holiday to those places – albeit through the eyes of a character. One thing that bothers me a bit about some m/m books is that although I'm often described the sights of the place where the character lives, I'm rarely, if ever, described the food. Let's face it; food is often a bit of a side issue in an m/m book. I've read some stories where the men never eat; where they only eat take-out or pizza; where they cook wonderful meals for each other and then leave it to go cold whilst they have hot monkey sex. To be honest I'm saddened by this. I want to know what the heroes are eating, and how it tastes to them, just as much as I want to know what they are wearing, or what they are seeing. It doesn't have to be huge long descriptions, going into paragraphs, just enough for me to know that my hero is having a nice meal as well as good company.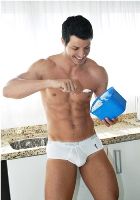 I recently read an m/m book which was set in Greece and along with the usual descriptions of setting and characters, the author described the food which was eaten. It wasn't much, just a couple of sentences every time the characters sat down for a meal, but it had my mouth watering for a taste of the delicious food. It made me remember how much I love Greek food as well as draw my attention to how rare it is for a m/m book to have food described in that way. The author must be a foodie, just like me.

So authors, I implore you. Next time you have your characters sit down for a meal, take the time to let the reader know whether your men are enjoying the food. It will make at least one of your readers happy - me!

But what about the rest of the readers out there? Do you want more descriptions of food in your m/m books or is it just me?

~~Jen~~

Visit Jen's Blog HERE.



~~~~~~~~~~~~~~~~~~~~~~~~~~~~~~~~~~~

AND JUST FOR FUN...!!

Today's Quote:
"The return of my birthday, if I remember it, fills me with thoughts which it seems to be the general care of humanity to escape." Samuel Johnson

Today's Daft Google Searches for 'Clare London':
"It's Official, I've Become My Father" Heaven help us all :)

♥

~~~~~~~~~~~~~~~~~~~~~~~~~~~~~~~~~~~~

Follow this month with Clare (look at the goodies so far...):



Jan 08 : Jessewave shares her love of bright, shiny guys but wonders - tongue in cheek - where the less shiny ones are!
Jan 09 : Anne Cain shares her books and some of her fabulous art - and also encourages us to show and tell!
Jan 10 : My latest release Upwardly Mobile is out at Amber Quill today.
Jan 11 : Author Lee Rowan discusses why love should not be a garotte.
Jan 12 : Author Jaime Samms loves writing short stories - and asks if readers prefer short or long.
Jan 13 : Author Erastes explains how and why she keeps submitting - and aims for the stars!
Jan 14 : Author Daimeryan Rei describes the rewards of writing both fanfiction and original fiction.




Jan 01 : The New Year is ushered in with the release of the Immortal Fire anthology IN PRINT.
Jan 02 : author Chrissy Munder wonders whether following current affairs in our writing is delightful or just dates us.
Jan 03 : author Madeleine Urban describes how her characters hijacked her brain...a willing victim!
Jan 04 : author Theda Black describes how her writing has been influenced by everything from a bionic penis to the power of Pan.
Jan 05 : author Josh Lanyon shares some exceedingly good books with us and asks about *your* recent reads.
Jan 06 : author K. Z. Snow questions what all the fuss is about authors 'making shit up'.
Jan 07 : Josie aka 1more_sickpuppy compares her life and friends online and off.


Want to grab a day to pimp, pose or pontificate? Email me at clarelondon11 @ hotmail.com and I'll happily find you a space ♥

NOTE: most pictures chosen by me and credited where known, others may be used without direct permission, please contact me with any queries/concerns.